Find the right finance to get on the road in a new car for less.
If you're looking to buy your first car or upgrade to a new one, a car loan can help you finance your new purchase. A variety of different car loans are available from banks, credit unions and dealerships. By comparing your options and knowing what features to look for, you can find the best deal for your situation. Find out all about new car loans in our guide below.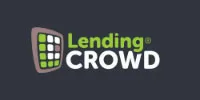 Lending Crowd Car Loan
Borrow from $2,000
Quick online application
100% confidential application
Lending Crowd Car Loan
Apply today to get approved for a secured car loan up to $200,000.
Max. loan amount: $200,000
Loan term: 3 or 5 years
Turnaround time: 1 day
Fees: $250 - $1,450 application fee depending on the amount borrowed, collection fees apply for loans over 90 days in arrears
Fixed rates for the duration of the loan
No penalty for early repayments
New car loans comparison
How new car loans work
The majority of new car loans are secured loans, meaning the lender has the right to repossess the vehicle if you default on the loan. While this is a steep price to pay, it also means you get a lower interest rate. Getting a new car loan doesn't mean you have to buy a car from a dealership, as the majority of lenders accept a vehicle up to two years old from a dealer or a private sale.
When you apply, you and your car need to pass eligibility criteria. Depending on how strict the lender is, you may need to use the entire loan amount on the vehicle, although some lenders may allow you to borrow some extra money to cover the costs that come with buying a new car. You need to repay the loan over the specified loan term.
Types of new car loans
Secured car loan.
With a secured car loan, the bank can use the new car as security if you default on your payments. The interest rate is lower than the one you would get with an unsecured loan because there is less risk for the lender.
Unsecured car loan.
An unsecured loan works a little differently, as the bank or loan company does not hold the new car you are purchasing or any of your assets as security. If you default on your personal loan repayments, the bank has little power to do anything about it, except send reminders, or when the default becomes serious, send a debt collector to try and obtain the money. Your assets are safe, but the lender could take you to court.
Variable rate car loan.
A variable rate means the interest rate fluctuates

according to the Reserve Bank of New Zealand's cash rate,

while a fixed rate remains the same for the length of the loan's term. The variable rate might be cheaper now, but it can and will fluctuate with market interest rates, which means your repayments increase if the rate goes up. Your payments may also come down if the rate starts to fall.
Fixed rate car loan.
By comparison, a fixed rate loan might initially be a bit higher than the variable rate, but you know your repayments won't change throughout the loan term. If the rates increase over the next few years, it is possible that the fixed rate may end up being lower than the resulting variable rate.
Bad credit car loan
If your credit file isn't quite as stellar as you'd like and you still need a new car, you can consider a bad credit secured car loan. These loans come with a higher rate of interest due to the increased risk factor.
How to compare new car loans
Listed below are the standard factors you should consider when comparing new car loans.
Interest rate and comparison rate.
You need to compare rates to check how competitive a loan is. The comparison rate includes additional costs, such as application fees; the cost of the car valuation; legal fees and any other yearly or monthly charges that the loan could include.
Other fees and charges.
Some charges are excluded from the comparison rate, such as early termination fees. The loan company should inform you of all possible costs before you finalise your loan agreement.
Redraw facility and extra repayments.
These extra features can help you repay your loan earlier than expected. However, be mindful that costs related to redraw fees or early repayment fees and any cost savings, including fee waivers, are not part of the comparison rate and could have an influence on the loan's overall cost.
Eligibility and suitability.
Are you eligible for the new car loan and does your car meet the criteria set by the lender? You should check the minimum, and maximum loan amounts on offer as well as the loan terms to ensure the loan is right for your needs.
The benefits and drawbacks of a new car loan
It helps you make your new car purchase.
New cars are typically easier to finance so you may find a lender easily.
The price of the car is often higher than the resale value of the car because all loans attract interest and new cars can lose market value quickly.
Things to be aware of with new car loans
Once you decide to take out a new car loan, it is essential that you establish all the costs associated with the car loan with the provider. The obvious one is the interest rate, but there are other costs. These may vary depending on the lender.
Fixed interest rates are prevalent among car loan companies, and they do not change throughout the loan period. If you choose a variable interest rate, the loan provider could alter the interest rate at any time depending on the Reserve Bank rates.
You should negotiate early repayment fees and redraw fees with the loan provider just in case your situation changes during the loan period.
Frequently asked questions about new car loans