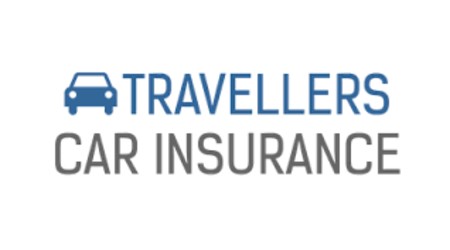 Finder is committed to editorial independence. While we receive compensation when you click links to partners, they do not influence our content.
Travellers Car Insurance Review: Short-Term Car Cover
Get cover for your vehicle while you're temporarily in New Zealand with Travellers Car Insurance.
Travellers Car Insurance no longer offers car insurance. The information on this page is maintained for reference.
If you're temporarily in New Zealand, possibly backpacking around, and are purchasing your own car, campervan or motorbike, you might find some difficulty obtaining insurance as a non-resident.
Travellers Car Insurance offers insurance for your vehicle for as short a period as 3 months, so you can enjoy spending time on the road knowing that a policy is in place if you get into an accident. While you won't be covered for damage to your own vehicle if you cause an accident, you can get cover for third party, fire and theft.
The underwriter of Travellers Car Insurance is QBE Insurance (Australia) Limited (New Zealand Branch), with a financial strength rating of A+.
What cover options does Travellers Car Insurance offer?
There are two levels of cover that you can take out with Travellers Car Insurance. Each is available for 3, 6, 9 or 12 months or drivers aged 18 and over.
Option 1: Third Party
If you're in an accident which caused death or injury to a person, or damage to property, this third party policy covers your legal liability of up to $1 million per claim. You and your vehicle are not covered, but if you cause an accident then repair or replacement costs to another car are able to be claimed for.
Option 2: Third Party, Fire and Theft
On top of the cover offered in the third party cover option, this policy includes cover for fire and theft of your own vehicle. The maximum amount payable is $3,500.
If your vehicle is stolen or damaged from fire, you will either be paid the market value amount, the amount it costs to repair your vehicle, or it will be repaired or replaced to its previous condition.
What does Travellers Car Insurance generally exclude?
Option 2 does not include cover for motorcycles. Other general exclusions to Travellers Car Insurance policies include:
Driving under the influence of drugs or alcohol
Driving without the appropriate licence
Using the vehicle for racing
Driving the vehicle in an unsafe manner
Loss or damage caused by terrorism or war
How much excess will I pay?
While some providers offer different excess options in exchange for higher or lower premiums, Travellers Car Insurance requires that you pay a $500 excess on any claim.
Learn more about car insurance excess.
How to save on insurance with Travellers Car Insurance
With only two policies to choose from and a standard excess, you don't have many options when it comes to saving on your vehicle insurance with Travellers Car Insurance.
Third party, fire and theft does come with a higher premium, so if you're looking to save, consider whether this policy is right for you or if the Third Party insurance covers what you need.
How do I make a claim?
If you are in an accident, get the contact information of any other drivers involved, write a report about what happened and take photos of the scene and damage to your vehicle.
It may be necessary to call the police if there is a dispute over who was at fault, and it's also worth asking any witnesses for their contact details.
Once you have gathered this information, call Travellers Car Insurance on 0800 774 747.
Frequently asked questions