Finder is committed to editorial independence. While we receive compensation when you click links to partners, they do not influence our opinions or reviews. Learn how we make money.
Trade Me Car Insurance
Get a 15% discount on your car insurance if you are an existing Trade Me member.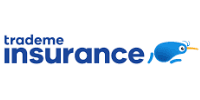 Getting car insurance from Trade Me Insurance means that you can cut through the clutter and find what you need without any fancy jargon or confusing terms that you don't understand. Trade Me policies can be bought online and claims are stress-free, with a no claims bonus offered to careful drivers. If you're already a Trade Me member, you can take advantage of 15% off your car insurance policy, and there are optional extras for a tailor-made policy to suit your needs. Backed by Tower Insurance, New Zealand's favourite online marketplace also offers home and contents insurance.
Finder NZ does not currently have access to this car insurance brand. Please review the policy details, application criteria and terms and conditions on the brand's website if you are considering applying for this policy.
What cover options does Trade Me car insurance offer?
Trade Me car insurance offers three types of cover. A comprehensive policy for peace of mind in unexpected events, a policy for third-party, fire and theft, and a third-party option for damage you cause to other cars or property.
Trade Me's comprehensive insurance policy covers you for accidental damage to other cars as well as your own.
The policy includes the following benefits:
Cover for your car for accidental loss or damage
Replacement car cover
Liability cover if you damage another person's car or property while driving your vehicle
Excess is waived if you can prove that another person caused an accident you are in
One event, one excess
Fire and theft cover
Lifetime guarantee on repairs made through suggested panel beaters
Towing and storage costs
Completion of journey up to $500, including travel and accommodation
Natural disaster damage
No excess if your vehicle is stolen from a locked garage
No claims bonus protection
Optional rental vehicle cover
If you are looking for a basic policy, Trade Me's third party accident policy may be right for you. This covers damage to another person's car and property, but you'll be left with the bill for damage to your own car.
This policy can also be extended to include cover for theft or fire, giving you a little less to worry about.
You will get the following benefits when choosing this policy:
Liability cover if you damage another person's car or property while driving your vehicle
One event, one excess
Replacement car cover
If you are in an accident that is another person's fault and you can prove it, your excess will be waived
Optional fire and theft coverage
What is excluded by Trade Me?
Every insurer has different exclusions to car insurance policies. Trade Me will refuse to pay claims for the following:
Loss, damage or liability caused by an unlicensed driver or driver under the influence of drugs or alcohol
Depreciation or wear and tear
Your vehicle not being used for the purpose that it is meant for
Loss or damage to accessories or modifications unless these parts are shown in your certificate of insurance
Failure or breakdown of vehicle parts such as the engine, transmission or cooling system
Legal confiscation
Tyres, unless damage occurs at the same time other damage to your vehicle is caused
A full list of exclusions can be found in the policy wording document.
How much excess will I pay?
Trade Me gives flexibility when it comes to how much excess you will pay, and you can choose your desired amount ranging from $0-$2,500 when completing a quote online. The higher your excess, the lower your premiums will be, and choosing a $0 excess will mean higher premiums.
There may be additional excesses to pay for situations where a younger driver uses your car. However, you won't be required to pay an excess in some cases such as if you have chosen the windscreen and glass optional extra, if you are in an accident and can prove that it was the other driver's fault or your car is stolen from a locked garage.
How to save on your Trade Me car insurance policy
Trade Me has three ways that you can keep your monthly premiums as low as possible.
Discount for members. All Trade Me members get a 15% discount on their car insurance.
Consider optional extras. While some optional extras may be required by certain people, really consider what you need as these will cost you more.
Choose a higher excess. Choosing a higher excess will mean that your premium is lower.
How do I make a claim?
Once you purchase an insurance policy from Trade Me, you will have access to an online account. From here, you can make a claim by completing a claims lodgement form. You may be asked for additional details such as a written statement, but you will be informed about what is needed once you start the claims process.
Other benefits of getting insurance with Trade Me
You can add on these optional extras to your policy:
Roadwise Assistance. Get up to three call outs a year if you happen to break down.
Windscreen and glass. Cover for accidental breaks to your windscreen, windows or sunroof.
Accessories and modifications. Cover for modifications that you have added to your vehicle as well as accessories.
Rental vehicle. Payment of up to $750 for use of a rental vehicle if your car is stolen or written off.
FAQs
Trade Me car insurance is hassle-free with the ability to manage everything online through your account. The 15% discount offered to Trade Me members is a great perk and you can choose the level of cover that suits you.
More guides on Finder