Finder is committed to editorial independence. While we receive compensation when you click links to partners, they do not influence our content.
Caravan insurance
Get comprehensive cover for your caravan or trailer and keep it secure on the road, at your home or in the holiday park.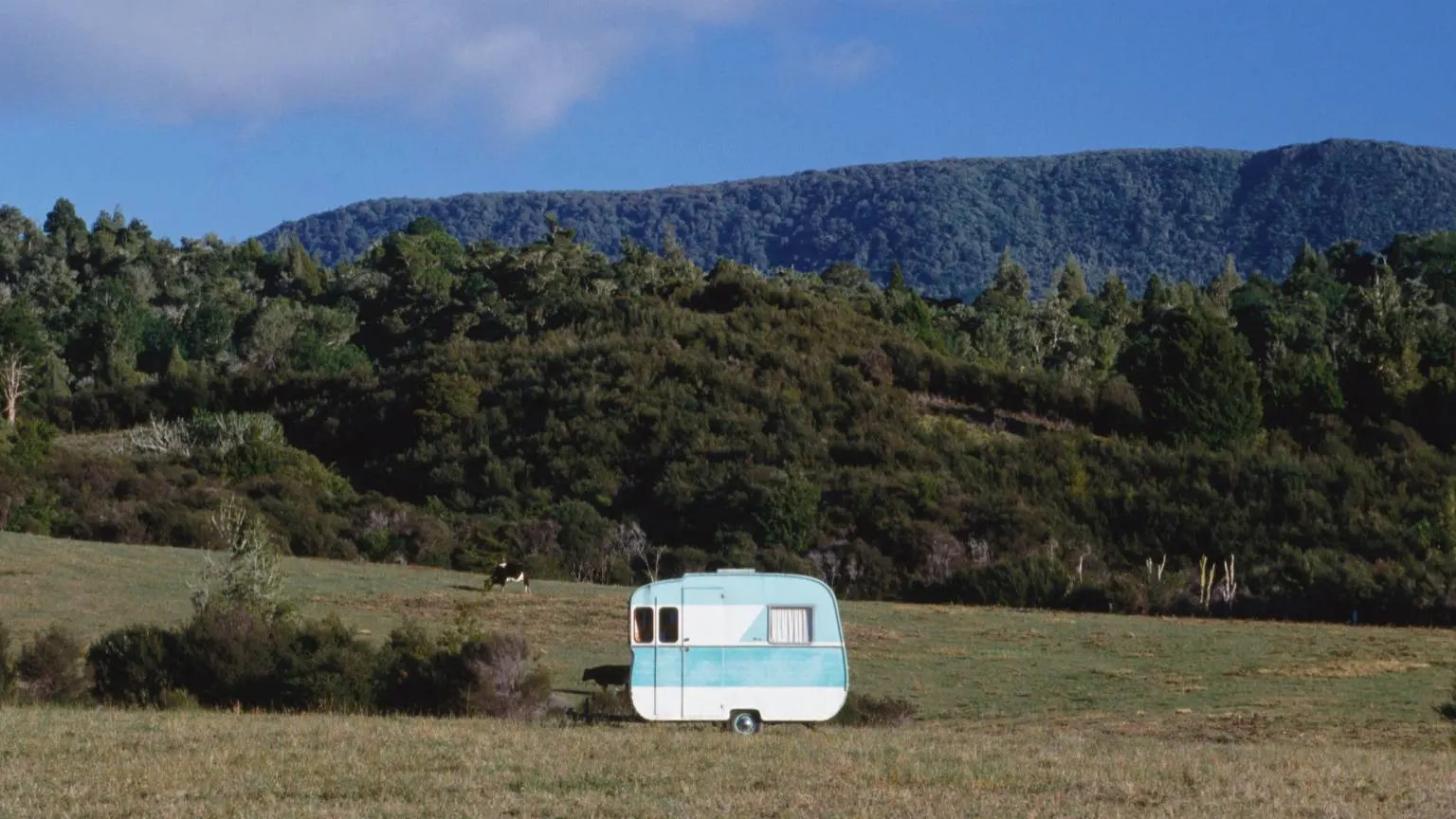 Caravan insurance will keep your caravan or trailer protected from damage, theft, fire etc. while it is on the road or secure at your home or caravan park. Many providers also provide lay-up cover when your caravan is not being used and let you cover the contents of the caravan, so your belongings remain protected.
Get caravan cover
Do I need caravan insurance?
Your car insurance should cover any injuries that occur on the road, but only while it's attached to your car. However, if your caravan comes off and hits another car, you probably won't be covered. Having no insurance on your caravan is risky business and will mean that you'll have to fork out your own cash if you're in an accident.
Caravan and motorhome insurance are also different things. You drive motorhomes, but pull caravans, meaning they're a lot like trailers for insurance purposes. This is why some insurers in New Zealand offer caravan and trailer insurance under the same policy.
What does caravan insurance cover?
Caravan insurance policies in New Zealand typically cover you if you're living in, towing, parking, garaging or storing a caravan. They'll usually only cover you if you use your caravan for social, domestic or private purposes. Business purposes are excluded.
There's usually just one overarching comprehensive caravan insurance policy, rather than separate policies you can choose for comprehensive, fire & theft and third party. Some providers may include contents insurance with their policy, others may offer it as an optional extra. Depending on the provider, you can find the following inclusions:
Accidental damage. This benefit covers the cost of damage if your caravan or trailer is involved in an accident.
Theft or attempted theft. If your van is stolen or damaged by attempted theft, caravan insurance provides financial protection for repair or replacement.
Malicious damage and vandalism. You are covered for loss or damage caused to your caravan as a result of vandalism.
Fire. If your caravan is damaged or destroyed by fire, caravan insurance can cover the cost of its repair or replacement.
Storm. Loss or damage caused by storms is also included in cover.
Flood. Some caravan insurance policies provide cover for loss or damage to your caravan as a result of flood.
Legal liability cover. If an incident occurs that leads to damage to another person or their car or property, your caravan insurance policy covers your legal costs if you're ordered to pay a reparation order.
Contents cover. Caravan insurance policies may include a certain level of cover for its contents. This includes food spoilage cover following an insured event and cover for loss or damage to carpets, household goods, CDs and DVDs, clothes, entertainment systems, televisions, personal belongings, furniture, furnishings, jewellery, tools and more. Please note, with some insurance, possessions that are not permanently kept in the caravan may need to be insured separately
Temporary accommodation. Your temporary accommodation costs may be covered if your static caravan cannot be lived in following an insured event. Similar cover applies if an insured event occurs to your touring caravan or trailer when you're more than a specified distance from home.
Storage costs. You are covered for storage costs following an insured incident.
Towing. This benefit provides cover if your touring caravan or trailer needs to be towed from the site of an incident to a repairer or a place of safety.
Emergency repairs. If an insurer agrees to cover your claim and you have already made emergency repairs to your caravan or trailer, the insurer may cover the cost of those emergency repairs.

What exclusions should I be aware of?
The following exclusions to your insurance policy may apply:
Loss or damage that occurs outside New Zealand
Loss or damage to your caravan or trailer while on consignment
Repairs to old damage
Loss of value for your caravan or trailer
The cost of fixing previous faulty repairs
Tyre damage caused by road cuts, punctures, breaking or bursting
Loss or damage to glass, ceramic or a sanitary item, where there is a fracture that doesn't extend all the way through the item
Loss or damage covered under a manufacturer's warranty
If damage arises due to rust; corrosion; gradual deterioration or wear and tear
The damage occurs as a result of erosion
Actions of the sea (except a storm surge that happens at the same time as a storm or flood, high tides or king tides, sea waves or normal movement or changes in ocean levels)
Damage is caused by subsidence or landslide, unless it happens as a result of earthquake, explosion, storm or flood
Mould, atmospheric conditions or extreme temperature
Damage as a result of faulty design or workmanship
Damage caused by fusion of electric motors
Damage as a result of the repair or replacement of any item that explodes
Damage as a result of the repair or replacement of any item from which liquid leaks or escapes
Damage caused by the lawful seizure or confiscation of your caravan or trailer
Loss or damage caused by mechanical, structural or electrical failure
Damage caused by tree lopping or felling
You failed to secure your caravan or trailer in a safe position after it broke down, suffered accidental damage, or was stolen and then found
Damage caused by vermin, rodents, insects or birds
Damage arises because your caravan or trailer was being used for an unlawful purpose
How much cover do I need?
You need to take several factors into account to determine the right level of cover for your situation.
First, consider the value of your caravan and how much it would cost to repair or replace following an insured event. If your caravan is brand new, you probably want a policy that offers new for old replacement, while owners of older vans should do a little research to determine the market value of their caravan.
Next, consider how you will use your caravan. Is it an on-site van or a touring caravan? How far will you travel and through what sort of terrain? Are you planning one big trip for your retirement or several smaller trips?
The final step is to consider what you want your policy to cover. In addition to fire, storm, theft and malicious damage, do you need cover for towing costs and temporary accommodation? Do you require additional protection for an extra premium, such as extra contents cover for valuable items?
Consider these carefully when comparing caravan insurance quotes.
What additional cover options are there?
It's worth looking at some of the extras offered by different companies. Generally speaking, there are a few things you'll want to keep in mind.
Extras for your contents. Policies generally won't cover the cost of the extras within your caravan. If you are living in your caravan, there's a higher chance of you having something expensive (like a television, laptop or PlayStation). Pricey items that you've invested in could set you back if they get damaged or stolen, so additional contents cover may be in order.
Lay-up cover. You need lay-up cover if you leave your caravan for extended periods of time (for example, if it's a holiday home). It basically works to give you an "on season/off season" insurance policy.
Landlord insurance. If you have no plans to move your caravan, but want the option to rent it out during peak periods, then you should consider getting landlord insurance. This likely isn't going to be included in your caravan cover, so you'll need to talk to a landlord insurance company. It'll cover you for things like malicious damage by tenants or loss of rent.
Annexe cover. Annexe cover is for situations like fire, flood, storms and burglary.
How much does caravan insurance cost?
The cost of caravan insurance varies depending on the value of your caravan and how you use it. Generally, it also varies between providers, so get caravan insurance quotes from a range of providers to check prices.
Value of the caravan. How much you insure your caravan for will determine what your premiums will be. The premium for a shiny new caravan is naturally higher than an older one.
How you're going to use it. If you hit the road regularly, your premium will be different to someone who keeps their caravan parked in the same spot all year round.
Your level of cover. Comprehensive policies will cost more. If you have valuables in your caravan that you need to cover, then you will probably need to take out contents insurance in addition to a regular policy, which will also push your premium up.
If you have any other cover with the insurer. Many insurers offer protection for a range of items, including homes and cars. If you stick with the same insurer across the board, you may be eligible for a discount.
Security. If you have a security system installed in your caravan, your premium may be smaller as you're considered to be at lower risk. Security items to consider include: cameras, sensor lighting and alarms.
Excess. If you opt for a higher excess, you will receive a lower premium. Similarly, go for a lower excess, and your premium will generally be higher. The cost of caravan insurance varies depending on the value of your caravan and how you use it. Typically, it also varies between providers, so make sure you get caravan insurance quotes from a range of providers.
Keeping your caravan safe
Lock it up. Invest in security devices, such as wheel clamps or hitch locks, to reduce the risk of thieves hooking up your caravan to their vehicle. You may also want to consider fitting a tracking device.
Security matters. Fit security alarms and immobilisers to further deter thieves. A security camera or system could also be a good idea.
Hide your valuables. To ensure your caravan isn't an attractive target for thieves, hide your valuables so they can't be seen from the outside.
Get photographic evidence. Take photos of the inside and exterior of your caravan to provide as proof for your insurer following theft or malicious damage.
Join a club. If you regularly travel with the other members of a caravan club or group, you can enjoy safety in numbers and may be able to take advantage of insurance discounts.
A caravan is a significant investment, so protecting it with the right insurance is essential. Compare your policy options to find the cover you need to relax and explore New Zealand in style.
More guides on Finder