Best* car insurance
Want the best car insurance for you? Discover how to find the best deal.
"I want the best and cheapest car insurance policy."
Don't we all!
Whilst there's no single car insurance policy that's suitable for everyone, there are a few hacks you can implement to make sure you get a policy that suits your needs.
Read on for guidance on what type of cover might best suit you; how to cut costs without cutting cover, and why you should always opt for value over cost.
What is the best car insurance?
This is a tricky one.
We hate to be those guys, but there is no single "best" car insurance policy. It depends on your wants and needs.
If you drive a flashy new Mercedes, it's a smart idea to take out comprehensive cover, as you have a lot more to lose. Imagine writing your car off and being $100k out of pocket. Doesn't sound ideal, does it?
However, if you drive a rust bucket, third party may be the cover you need, as you're not paying to replace a car you (probably) won't miss.
The most important thing when shopping for car insurance, is not to allow the price to fool you. Sure, price is a factor, as you don't want to pay an arm and a leg for cover. However, if you're opting for a cheaper policy, make sure it has the cover you need. You'll save more money in the long run, trust us.


What kind of car insurance do I need?
The first step to finding the optimal car insurance policy, is to work out what type of cover you require.
Third party cover: This is the most basic form of cover. It provides cover for the damage you might cause to someone else's vehicle or property. It doesn't cover the expense of repairing damages to your vehicle, but it will prevent you having to dig deep into your pockets if you run into a neighbour's fence.
Best car insurance for: Those with a cheap car that's seen better days.
Third party fire and theft cover: This cover protects you if your car is stolen or receives fire damage. It may also give you a bunch of other benefits, such as protection against earthquakes, damage to other people's property, and a hire car.
Best car insurance for: Those who need extra cover for their vehicle, without the pricetag.
Comprehensive cover: If you want the best and highest cover available, you are usually looking at a comprehensive policy. It covers you for theft; vandalism; storms; floods; hail damage; fire; key replacement; emergency accommodation and accidental damage (to name a few). Plus it also includes everything covered by the cheaper policies above.
Best car insurance for: Those who want the ultimate peace of mind, knowing they have the highest cover available.
How much cover do I need?
If you take out third-party insurance to cover your liability for damaging other people's property, is it enough? Would a comprehensive car insurance policy be better? To work this out, try asking yourself the following questions:
How old is your car? If you have an old car that's only worth a couple of thousand dollars, it may not be worth paying for comprehensive insurance.
How often do you drive? The more you drive, the greater your risk of having an accident, and the more important comprehensive insurance becomes.
Where do you park? If you live in a high-crime area and you park your car on the street, you may want third party fire and theft insurance, and to install car security for a lower premium.
Are you a younger driver? If you are under 25, you will pay more for insurance, so you may want to consider being insured through your parents, or someone else's, policy.
Has your car been modified? If you own a vintage car or drive a modified car, you may want to look for a speciality insurer, to avoid paying a much higher premium.
Do you use your car for business or private use only? If you're a taxi driver, you will pay more because you are at greater risk due to the increased time on the road. Business drivers may want to look for a speciality insurer.
How much excess can you afford to pay? Increasing your excess lowers your premiums, but be careful you don't increase it too much, as you need to come up with the excess amount if you make a claim.
Can I cut costs without compromising on cover?
Price is important, but it isn't everything. The key, is to find the cover you want first, and then try to reduce your premium. Here are some of the ways you can do this:
Does the size of my car affect the cost of my insurance? Yes. Smaller and cheaper cars cost less to insure.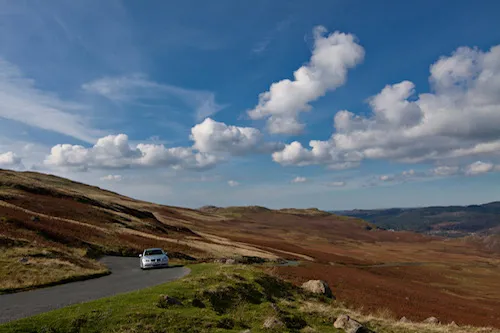 Does nominating a driver affect my premium? Yes. Nominating drivers can raise or lower your premium, depending on their age, driving record and claims history. Nominating safer drivers over the age of 25 will lower the premium, while nominating more drivers of any kind tends to lead to a higher premium.
I don't let my kids drive the car; does that mean I will pay less for cover? Just like restricting the number of people driving your car can result in a decreased premium, so can restricting the age of the drivers. If your kids are under 25, it will cost a lot more to include them in your policy.
I seldom use my car during the week, does that make a difference? If you don't drive much, you may want to select a "pay as you drive" option.
Is your car self-braking? If it is, you're in luck. Self-braking cars can reduce your annual premiums by as much as 10 to 15%.
How does the excess affect how much I pay? Increasing your excess reduces your premium because you are agreeing to pay more in the event you make a claim.
I've got an alarm, does that help? Yes. Adding security to your vehicle, such as an alarm, will reduce your premium, as does keeping it in a locked garage overnight rather than on the street.
If I have multiple policies with one provider, shouldn't I be entitled to a discount? Yes. Packaging your insurance with one provider may result in you receiving a multi-policy discount.
I have never had an accident, can that help? Looking for a provider with a no claims bonus discount can help you save more. Some insurers will recognise a no claims bonus you held with another insurer, so you can take this discount with you when you switch car insurance providers.
Should I choose market or agreed value if I want to save money? Insuring your car for market value, instead of agreed value, saves money on your premium. However, if something does happen, the benefit you receive is usually lower than if you have an agreed value policy.
My partner and I share a car; whose name should be on the insurance? There are a number of factors to consider, the biggest being driving history. If only one of you has a clean record, that person will probably pay less for cover than the other. If both of you have a clean driving history, insure it under a female name if possible, as females are statistically safer drivers and typically receive lower premiums. According to the Ministry of Transport, 84% of high-risk drivers are men.
I am thinking about getting a policy online, is that a good idea? Yes. Many insurers offer a discount if you buy your insurance online.
My car is eco-friendly, does that impact my premium? Some insurers offer discounts if you drive an eco-friendly vehicle, which can be worth looking out for.
What features should I look for in a policy?
Most third party car insurance policies come with little in the way of expensive extras, making them easy to compare by price. However, if you decide on comprehensive cover there are a lot of additional options to consider. The best* policy for you should have all the extras you want, and nothing you don't.
Damage to your vehicle. Some comprehensive insurance policies let you choose which hazards you want protection against. Select the hazards that are more likely to happen, and try to exclude the ones that definitely won't.
Damage to other people's property. This is the core of third party car insurance and typically offers up to $20 million worth of cover. It also comes with comprehensive insurance and you may be able to choose different limits for different prices.
Roadside assistance. Many people are happy to pay more for this extra, but some prefer not to. You must decide if the convenience is worth the cost.
Choice of repairer. If you have a modified; classic; luxury or otherwise unique vehicle then this could be vital. However, more typically it's a matter of convenience.
Lifetime repair guarantee. Many people prefer to have repairs done by the insurance company and have them guaranteed for life.
Hire car after theft or damage. This is a standard add-on, recommended for people who are dependent on being able to drive and can't rely on public transport, as they wait for their car to be repaired or replaced.
Cover for personal property. Some comprehensive policies offer limited cover for possessions stored in the car, usually up to several thousands dollars. If you park on the street, with trade tools, electronics, jewellery or other valuables in your car then this may be essential. Always check personal property cover for exclusions and limits.
Cover for baby capsules and child seats. If you don't have children you can probably opt out of this extra.
Change of vehicle cover. If you plan on changing cars in the near future, this is worth looking at for a way to reduce or eliminate extra fees down the line.
Damage to your trailer or caravan. If you have a trailer or caravan, this is recommended. As always, check the limits and exclusions to make sure you're adequately covered.
New-for-old replacement vehicle. If your car is written off before a certain number of years, your insurance company will replace it with a new one. If this appeals to you, look for an insurer who offers it for the most number of years (usually between one and three), but first work out whether it's worth the cost.
Towing and storage. If you use towing equipment and vehicle storage frequently, it's worth finding a policy to cover it.
Re-coding of remotes and locks after theft. Late model vehicles are a tempting target for thieves and they often have remote control electronic locks. Car manufacturers take advantage of this, by charging a substantial price for the re-coding of remotes and locks after theft. Having a plan that covers this could save you money.
What are the best and worst cars to insure?
Some cars are cheaper to insure than others. Here are some questions to consider, when shopping around for car insurance, or if you're thinking of switching for a better deal.
Do you drive a sports car or a high-performance vehicle? This is a red flag for insurers, as they (usually accurately) assume it will be driven faster than a standard car.
How big is the engine? The more powerful the engine, (ie the higher the kilowatts) the more you will pay for your car insurance.
Do you drive a safe car? Find out by having a look at the ANCAP safety rating of your vehicle.
Are the parts for your car hard to come by? The more it costs to repair your car after an accident, the more risk it represents to an insurer.
What kind of car is it? Some makes and models are statistically involved in more accidents than others. So, even if you haven't been involved in an accident, the fact that you're driving that make of car means you're more of a risk, and the insurance premium will be higher.
Do you know if your car is more likely to be stolen? Some types of cars are targeted more often by thieves because they're easier to steal or strip for parts. These cars cost more to insure.
Like to cruise around with the top down? It may be great in the summer, but it will cost you. Soft tops are easier to break into and tend to need repairs at some point, so they represent a substantial risk to the insurer.
Does your car run on petrol or diesel? Diesel cars cost more to repair, so insurance is more expensive.
How to save money on car insurance
When looking for car insurance policies, make sure you read the fine print. If they don't clearly spell something out, or you're unsure of any details, you should call the insurance company. Ask them some of these questions, to see if you can receive a lower premium:
Will installing a car alarm or immobiliser reduce my premium?
Will you insure me if I have had a recent licence suspension or if my driving record is less than perfect?
Will you insure me if I am under 25 or have a poor driving record?
What modifications can I make to my vehicle and how will they affect my premium?
How long does it take you to pay out in the event of a claim?
Where are your vehicle assessment centres located?
Will you cover taxi fares or rental cars if I can't use my vehicle?
Do I have to organise my own quotes?
How to save on car insurance after an accident
If you have an accident and make a claim, your premium will likely increase. To prevent this from becoming higher in the future, here are some things to consider.
Do you really have to make a claim? You might want to get quotes from mechanics before calling the insurance company. If it can be fixed for less than the excess, you should not make a claim. Even if making a claim saves you money in the short term, it might be worth holding off to avoid raising your premium later.
You might have to adjust your coverage. If you have an accident and your new premium is breaking the bank, there are a few ways to potentially reduce the price. Raising your excess, reducing your limits or dropping extras can lower the price, while letting you keep essential cover.
Maximise discounts. Your safe driver no claims bonus is gone, but there are still plenty of other options. Look for multi-policy discounts from other insurers; membership discounts or defensive driving and road safety training courses, that are recognised by insurance companies.
What is the best car insurance for those who don't drive very often?
If you're a pensioner who doesn't drive a lot anymore, or someone who only uses their car occasionally, pay as you drive is an option offered by some car insurers. It rewards drivers with a lower premium, if they travel less than the average 15,000 kilometres a year. If you think you qualify for this cover, it may be a good way to reduce your premium. If you aren't sure or think you might be on the cusp, here are some ways to reduce your driving time:
Catch the train or bus to work
Plan your errands for one trip per day, instead of taking lots of little trips
Take the most direct route, by distance, to your destination
What is the best car insurance for younger drivers under 25?
If you're a young driver (under 25), or on a restricted licence, it may be hard to find the best* value car insurance. Due to inexperience, these groups are at a higher risk of having an accident. If you're in this demographic, you will be hit with higher costs, but there are still some things you can do to reduce your premium. These include:
Choosing a car that's cheaper to insure. Remember, a more expensive car not only costs more immediately, but will also cost more for as long as you use it.
Taking a defensive driving course
Having a consistently safe driving record, which will gradually decrease your premium over time
Being a nominated driver on your parents' insurance (although this will likely increase their premium)
Increasing your excess, to an amount that's high but affordable
Is my insurer reliable?
What makes a car insurance company reliable? A good indicator is if it's there when you need it. A reliable insurer:
Pays claims promptly, rather than immediately looking for loopholes to avoid paying
States all their terms and conditions clearly in their product disclosure statement (PDS), without attempting to hide them in the fine print or couch them in legal jargon
Is accessible 24/7; located in New Zealand and has a branch and claims assessment centre nearby
Does not penalise its customers for claims, when they are found not at fault
Finding an insurer with all these qualities can mean paying a little more for cover, but paying more is sometimes the right choice. Whether you want the best* value bare-bones third party car insurance in New Zealand, or a reliable insurer that provides a comprehensive package with great extras, it's worth looking for discounts; considering all the options and comparing car insurance quotes from a range of providers.
Compare car insurance options in New Zealand
* The offers compared on this page are chosen from a range of products finder has access to track details from and is not representative of all the products available in the market. Products are displayed in no particular order or ranking. The use of terms 'Best' and 'Top' are not product ratings and are subject to our disclaimer. You should consider seeking independent financial advice and consider your personal financial circumstances when comparing products.
Read more on this topic