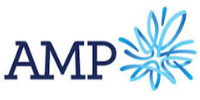 Finder is committed to editorial independence. While we receive compensation when you click links to partners, they do not influence our content.
AMP Car Insurance
Choose your level of car insurance cover and enjoy an easy claims process with AMP.
Protecting Kiwis and their families for over 160 years, AMP has a nationwide network of advisors that can advise on all your insurance needs. Whether you are looking to change from your existing provider or insure a car for the first time, AMP makes choosing and buying a new policy easy with flexible payments, 24/7 emergency assistance and different excess options.
AMP car insurance – key facts
AMP is underwritten by Vero Insurance New Zealand Limited and has a financial strength rating of A- (Strong).
The

Australian Mutual Provident Society (

AMP) was founded in 1849. It has offices primarily in New Zealand and Australia.
It does not have branches that are open to customers, but it does have a customer care line and an online self-service portal called My AMP.
AMP also offers a range of other insurance products, including home, contents, travel, life, health and more.
Finder NZ does not currently have access to this car insurance brand. Please review the policy details, application criteria and terms and conditions on the brand's website if you are considering applying for this policy.
What cover options does AMP car insurance offer?
Car insurance is not compulsory in New Zealand, but it is worth having some level of cover in case you are in an accident or your car is stolen.
You can choose between third party, third party fire and theft or comprehensive, and AMP has an option for each. The right level of cover depends on what premium you are willing to pay and the amount of risk that you are comfortable with.
AMP's Everyday Plus policy provides comprehensive coverage for things like fire, theft, third party damage, vandalism and storm damage. This policy gives you peace of mind that you will be covered should an unexpected event happen.
The benefits of this policy include the following:
Up to $20 million legal liability for property damage for events caused by use of your car
Damage by uninsured drivers
Damage to your own vehicle, up to the amount listed in your policy
New for old car replacement, less than one-year-old
Up to $500 for personal property
Hire car costs for up to 14 days after your vehicle is stolen
Damage by fire or theft
Emergency travel, accommodation and repair costs up to $500
Lifetime guarantee on repairs arranged by AMP
Up to $1,000 for replacement of stolen keys and recoding of locks
Protect yourself against the risk of theft and fire damage plus any third-party claims for damage.
The policy includes the following benefits:
Up to $20 million legal liability for property damage for events caused by the use of your car
Up to $5,000 if your car is damaged in an accident caused by an uninsured driver of another vehicle
Damage by fire or theft
Up to $500 for personal property
Hire car costs for up to 14 days after your vehicle is stolen
Up to $500 for emergency travel, accommodation and repairs
The minimum insurance cover you can get for your vehicle is third party, known as AMP's Third Party Property Damage policy.
This policy covers you for the following:
Up to $20 million legal liability for property damage for events caused by use of your car
Up to $5,000 if your car is damaged in an accident caused by an uninsured driver of another vehicle
What is excluded by AMP?
Like with all car insurers, AMP has certain exclusions that it won't accept claims for. These include (but are not limited to) the following:
Accidents where the driver was under the influence of drugs or alcohol
Legal confiscation or repossession of your vehicle
Business use of your vehicle not indicated on the policy
Certain consequential losses or extra costs
Intentional loss or damage
Driving a damaged car
Using your car to transport dangerous goods or for unlawful purposes
Using your car for motorsports or reckless acts
Failure to take reasonable precautions
Incorrect fuel usage
Unlicensed driving
How much excess will I pay?
All AMP claims have a standard excess, with an option to choose a voluntary excess from the range they offer. Choosing a lower excess will give you a higher premium and vice versa. Additional excess options apply for drivers who are under 25, inexperienced or have had a cancelled, suspended or disqualified licence in the three years prior.
There are some exceptions where you do not have to pay an excess:
If the only damage to your car is the window glass or windscreen
If your car is in an accident and it can be proven that the driver is not at fault and the other party is able to be identified
How to save on your AMP car insurance policy
Increase your excess. By agreeing to pay a larger excess, you can reduce your premiums.
Pay annually. Paying your annual premium upfront is cheaper than paying in instalments throughout the year.
Consider options. Not all AMP's extra options will be suitable for your needs, so only ask for the ones that you need.
How do I make a claim?
AMP has case managers who can help you through the process of making a claim in the event that you should need to do so. To initiate the claims process, you will need to get in touch by phone, email or post.
The sooner you get in touch, the sooner AMP can help, so be prepared with appropriate details such as the police report number and contact information for passengers and witnesses.
AMP will inform you of what information you need to supply, then will arrange claim forms for you to sign so your claim can be processed. In most cases, claims are processed within five days to confirm an outcome or ask for further information, and payments are made as soon as possible.
Other benefits of getting insurance with AMP
24/7 emergency assistance
Flexible payment options
A clear and easy claims process
Different excess options
Approved repairs with guaranteed workmanship
Tailored insurance packages to meet your needs
You can also add on these additional benefits to your policy:
Costs for a hire car if your vehicle cannot be safely driven as a result of an insured event, is being repaired or has been stolen
Roadside assistance
FAQs
With over 160 years of experience in providing insurance, AMP is worth considering when it comes to choosing a new car insurance policy. You can take out other general and personal policies and keep all your insurance in one place, making it easier to keep track of premium payments and paperwork.
Before taking out any policy, you should shop around to make sure you are getting the best deal for your needs and read the policy documentation carefully to understand what you are and are not covered for in the event of an accident.
Even though AMP offers comprehensive coverage, you may find a better deal elsewhere. This article outlines the main features of an AMP car insurance policy and you can find the detailed policy documentation on the AMP website.