Compare car insurance
Our quote comparison showed the price difference between insurers can be huge. How much will you save by switching?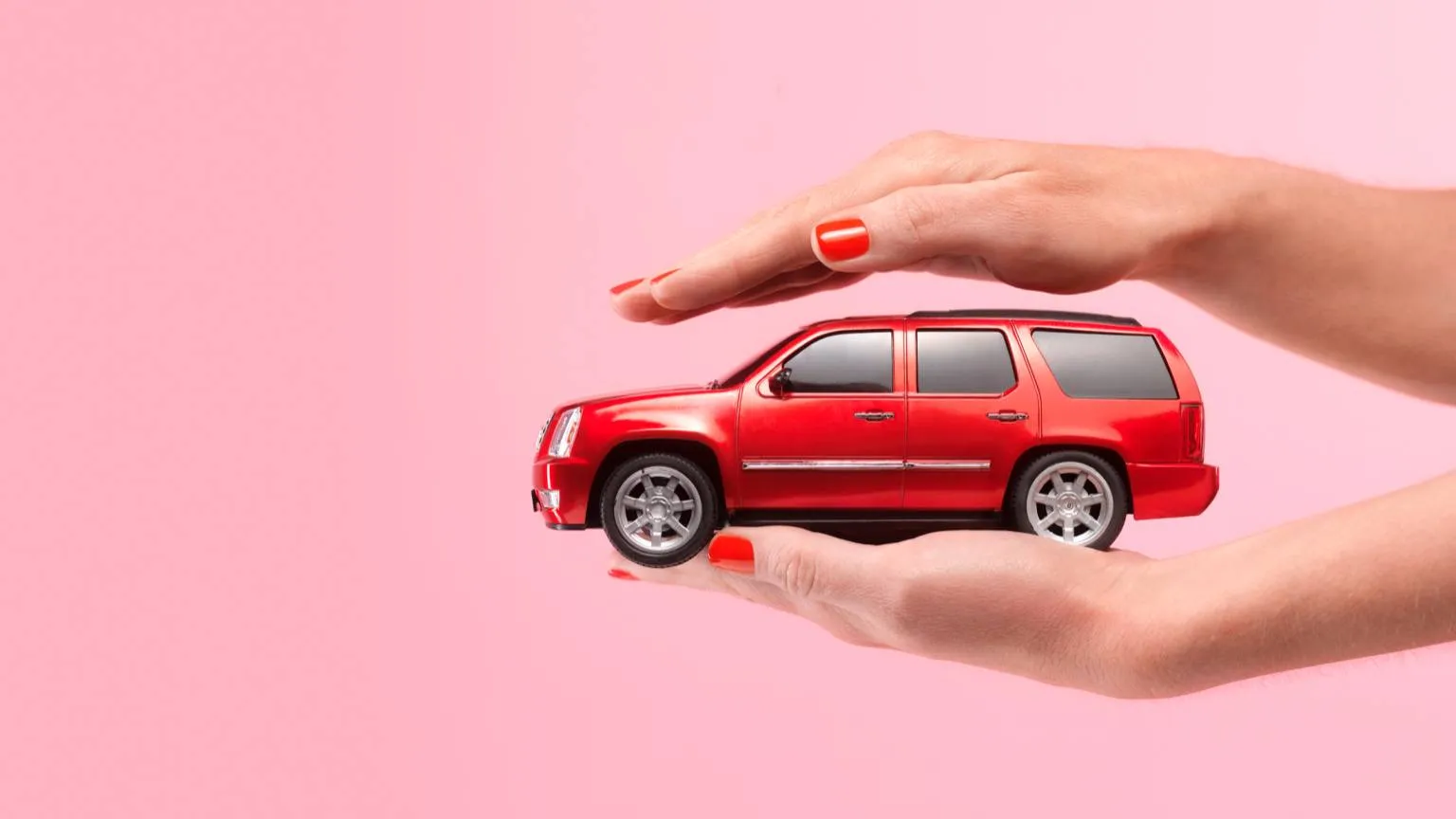 There are lots of ways to make sure you are getting the right cover for your car at the best price.
We'll show you all the ways you can save on your car cover, from buying online, paying for your cover annually, bundling policies together, and many more.
Promoted for
Young drivers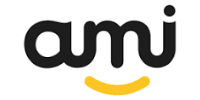 Promoted for
Earning Airpoints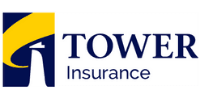 Promoted for
Online policy management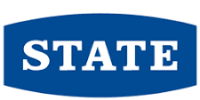 About our promoted products: Our 'promoted' products are presented as a result of a commercial advertising arrangement or to highlight a particular feature. Promoted products are not a recommendation, an indication a product is the best in its category, nor represent all products in the market. It is important to compare your options and find the right product for you.
Compare car insurance policies side by side and get quotes
What is car insurance?
Car insurance is an agreement between you (the driver) and an insurer, in which you pay them a car insurance premium in exchange for them covering you in case something goes wrong. In New Zealand there are 3 levels of insurance.
Your options are third party, which covers damage you cause to other people's vehicles. Third party fire and theft polices cover you for that, plus any damage from fire and theft. Comprehensive car insurance policies cover you if you're in an accident with someone else and need your vehicle repaired or replaced. It's the only type of policy that will cover you for pretty much any event, like storms, vandalism, and car crashes.
Comprehensive, third party, or third party fire and theft?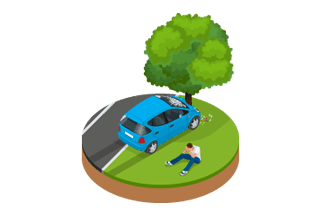 Comprehensive
If you want top cover, this is the option for you.
It covers theft, vandalism, storms, flood, hail, fire, key replacement, emergency accommodation, hire cars, accidental damage (to name a few) – plus everything that's covered by cheaper policies.
---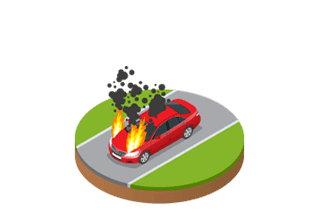 Third Party Fire & Theft
This gives you that little bit extra cover against life's uncertainties. This protects you if your car is stolen, as well as covering you for fire damage.
You're also covered if your car causes damage to someone else's property. But this type of policy won't really cover you if you're in an accident with another vehicle.
---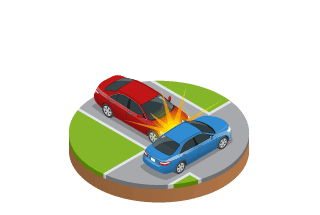 Third Party
The most basic policy. This provides coverage for any damages you may cause to someone else's vehicle or property.
This means that if you smash into a Mercedes, you won't be paying the repair costs from your own pocket. However, it won't cover your own repair costs.
---
Which is the cheapest car insurance? We compared prices
In our latest comprehensive car insurance quote comparison, we collected quotes from 11 car insurance providersv from 6 locations across New Zealand and 2 different driver and car profiles. All quotes were for comprehensive car insurance policies.
In our most recent quote snapshots, we found the cheapest car insurance companies were AMI, AMP and State for our cheaper 2005 Mazda Axela. Cove was often the cheapest for our more expensive 2019 Toyota Highlander Wagon, with Kiwibank and Protecta not too far behind.
However, it's worth pointing out that quoted prices could vary significantly from the most to least expensive. In our selection, prices could differ by more than $1,000 for the same car, location and driver profile, showing that picking the right insurer can result in huge savings every year.
Quote set 1 – 2005 Mazda Axela, 30-year-old man
| Insurer | Auckland (Ellerslie) | Auckland (Takapuna) | Hamilton | Christchurch | Wellington | Dunedin |
| --- | --- | --- | --- | --- | --- | --- |
| AA | $609.11 | $722.04 | $590.32 | $598.47 | $565.66 | $543.81 |
| AMI | $528.43 | $486.23 | $398.50 | $433.44 | $433.44 | $406.97 |
| AMP | $561.58 | $548.76 | $443.84 | $463.62 | $452.11 | $411.23 |
| ANZ | $767.00 | $702.00 | $621.00 | $753.00 | $690.00 | $560.00 |
| Cove | $587.88 | $579.24 | $452.04 | $509.04 | $522.24 | $447.72 |
| Kiwibank | $733.76 | $694.35 | $558.73 | $610.32 | $576.56 | $509.50 |
| Protecta | $651.59 | $597.55 | $517.07 | $573.85 | $473.85 | $473.85 |
| State | $559.41 | $513.57 | $461.06 | $497.31 | $497.31 | $427.30 |
| Tower | $675.98 | $601.48 | $521 | $618.68 | $561.37 | $481.15 |
| Trade Me | $587.16 | $527.10 | $462.43 | $540.97 | $494.76 | $430.10 |
| The Warehouse | $639.22 | $624.65 | $505.35 | $527.84 | $514.75 | $468.26 |
All quoted prices are for one year of cover, paid annually where possible. All in set 1 were gathered between 20 and 27 October 2020.
Our quotes were based on the following details:
A comprehensive car policy.
A 30-year-old male driving a 2005 Mazda Axela, with an agreed value of $5,000 and with a full NZ driver's licence
The driver has no history of accidents, has 6 years driving experience and drives around 8,000 kilometres each year.
The driver has no other policies with the insurer and is the only named driver on the policy.
The car is usually parked in a carport at the driver's address.
The car has no modifications and there is no money owed on it.
Chosen excess was $500, except for State, Kiwibank and Protecta which offer a $400 excess as the closest available option. Bear this in mind when considering the annual cost of insurance in our comparison table above.
The driver is a Trade Me member, but not a member of the AA.
Quote set 2 – 2019 Toyota Highlander Wagon, 40-year-old woman
| Insurer | Auckland (Ellerslie) | Auckland (Takapuna) | Hamilton | Christchurch | Wellington | Dunedin |
| --- | --- | --- | --- | --- | --- | --- |
| AA | $1,056.25 | $1,253.44 | $1,023.44 | $1,037.69 | $980.39 | $942.24 |
| AMI | $1,329.48 | $1,227.18 | $1,014.5 | $1,099.17 | $1,099.17 | $1,035.03 |
| AMP | $1,264.79 | $1,229.86 | $943.89 | $997.81 | $966.44 | $854.98 |
| ANZ | $1,875 | $1,709 | $1,559 | $1,875 | $1,709 | $1,373 |
| Cove | $1,012.68 | $997.44 | $777.12 | $875.88 | $898.68 | $769.44 |
| Kiwibank | $1,145.64 | $1,081.79 | $862.04 | $945.63 | $890.95 | $782.28 |
| Protecta | $1,161.76 | $1,064.87 | $921.31 | $844.78 | $976.22 | $797.39 |
| State | $1,116.17 | $1,027.82 | $926.56 | $996.16 | $936.14 | $861.55 |
| Tower | $1,593.43 | $1,429.31 | $1,252.57 | $1,467.18 | $1,340.93 | $1,164.2 |
| Trade Me | $1,288.56 | $1,156.04 | $1,013.31 | $1,186.62 | $1,084.67 | $941.95 |
| The Warehouse | $1,438.88 | $1,399.15 | $1,073.96 | $1,135.28 | $1,099.61 | $972.87 |
All quoted prices are for one year of cover, paid annually where possible. All in set 1 were gathered between 29 October and 4 November 2020.
Our quotes were based on the following details:
A comprehensive car policy.
A 40-year-old female driving a 2019 Toyota Highlander Wagon, with an agreed value of $50,000 and with a full NZ driver's licence
The driver has no history of accidents, has 15 years driving experience and drives around 8,000 kilometres each year.
The driver has no other policies with the insurer and is the only named driver on the policy.
The car is usually parked in a carport, off street, at the driver's address.
The car has no modifications and there is no money owed on it.
Chosen excess was $500, except for State, Kiwibank and Protecta which offer a $400 excess as the closest available option. Bear this in mind when considering the annual cost of insurance in our comparison table above.
The driver is a Trade Me member, but not a member of the AA.
So will these insurers give you the cheapest quote?
Not necessarily. Our quotes represent a snapshot of the market and are only an indication of how cheap or expensive an insurer may be. They also show the importance of comparing car insurance prices since there can be substantial differences between providers.
Car insurance companies take lots of details into account when pricing their insurance, and they don't all look at these details in the same way or give them the same importance.
For example, Tower and Trade Me want to know if your car is normally parked on the street, or somewhere else such as in a driveway or garage. You may get a lower price if your car is somewhere a little more secure. Many other providers will only look at your address.
Several insurers also offer a multi-policy discount that can be as much as 20%. If you already have home or contents cover with one of these insurers it's definitely worth seeing how much you could save.
In summary, take the time to compare quotes as it really will help you find the best (and cheapest) cover for your car.
Car insurance buying guide
The ideal car insurance policy is one with an affordable price tag and the right amount of cover for your needs. If you have too much protection, you'll be over-insured and spend more than you need. If you have too little, you'll be under-insured and not efficiently protected.
The trick is to find the right balance of cost and cover for your needs. Try running through this car insurance, buying checklist to discover your next policy.
Here's a quick walk through how to find the right car insurance. The three steps are deciding, comparing and buying.
Deciding
Decide on your cover type. What type of cover do I need? Comprehensive, third party, and third party fire and theft car insurance policies all offer different types of protection. You should know what kind of insurance you're looking for before reviewing policies.
Consider special cover types. If you want less than 12 months of insurance cover, you may want to look at short-term car insurance. If the general market value of your vehicle isn't an accurate reflection of its worth, eg it's modified, then you will probably want to narrow your search to agreed value car insurance providers.
Work out your preferred excess. Consider how much you are willing and can pay as an excess in the event of a claim. Think of this amount as the damage threshold, which determines whether or not you'll claim if something happens. You often have the option to choose your own excess, but try to stick to the amount that you decide works for you.
Consider the options. There is a range of choices available. Some of the useful bonuses to think about are roadside assistance; lock and key replacements and excess-free windscreen and glass replacements. If you have a new car, you might want to check a policy's new for old replacement terms.
Once you decide what you need, you can start looking for suitable options.
After this, you might be ready to start buying.
Buying
Nominate or restrict drivers. If no one under 25 will ever drive your car, it can be worth restricting drivers on your policy to receive lower premiums. If you know precisely who will be driving your car, you may be able to nominate specific drivers.
Opt-in or out of extras. Are you able to opt out of unwanted extras to save money, or choose desirable ones?
Remember that you can switch later. There's a cool-off period after taking out a policy where you can cancel for a refund (provided you haven't made any claims), and will also be able to switch policies later. A car insurance "lazy tax" might apply if you get complacent, so it can pay to get more car insurance quotes regularly, before renewal time.
Do you need car insurance in New Zealand?
Unlike in other countries, car insurance is not a legal requirement when you own a vehicle in New Zealand. Injuries are covered by ACC, but if you cause an accident you are likely to be left with a hefty bill to repair the vehicles and property involved.
At a minimum, third party insurance covers your legal liability if you damage someone else's property, but third party insurance won't be much use if you find that your vehicle has been stolen or broken into.
In 2019, 24,416 vehicles across the country were reported as being stolen or vandalised, with the top 5 hotspots being Lower Hutt, Palmerston North, Wellington, Napier and Auckland.
Find out more about car theft in your area in our NZ Car Theft Statistics 2020 report.
Your car could be stolen at any time, anywhere, so you should consider an insurance policy that includes theft of your vehicle. Third party, fire & theft provides cover for stolen vehicles and fire damage, but you'll still be left with a repair bill if you are in a road accident.
Another point to consider is that many lenders require you to have comprehensive insurance when you take out finance for a vehicle purchase and have them listed as a named party on the policy. This is to ensure that you don't get even more in the red should something happen to your car and you need to pay for repairs or a replacement.
Top 7 hacks to cut your premiums
Take advantage of discounts. When looking around for cover, see if you can get a loyalty discount or a deal for new customers. Some insurance providers will also supply a discount of up to 15% for taking out your policy online.
Pay a higher excess. The excess is an amount you pay when you want to make a claim. If you increase this amount, your insurance company perceives you as less likely to make a claim. This helps bring down the overall cost of your premium.
Restrict certain drivers. Most policies give you a cheaper premium if you restrict specific drivers from taking your wheels for a spin. Consider restricting drivers like under 25s, seniors, learners, or restricted licenses.
Understand how your vehicle make and model affects your premium. If you haven't purchased a car yet, get insurance prices for a variety of car models. You might be surprised how much the car you drive can have an effect on how much car insurance costs.
Bundle your policies together. If you already have home insurance, consider sticking with the same provider for your auto insurance. When you group multiple policies, you can benefit from a multi-policy discount which can take a significant chunk out of your car insurance premium.
Keep a clean driving record. Obviously no one goes out of their way to receive a fine. However, your driving record and the history of the claims you lodge are used to determine how much of a risk you pose to the insurance company. The higher the level of risk, the more you have to pay. Conversely, if you have a good driving record and haven't lodged many claims or none at all, there's a good chance you'll receive a better deal on your premium.
Compare! It pays to do your research. Get multiple quotes from different insurers to make sure you're getting the best quote out there. Don't be fooled by policies that are ridiculously cheap, as this can sometimes compromise your cover. Don't be afraid to switch providers to get the a new deal.
Looking to switch insurers?
There are many reasons why you might want to leave your current insurer. Your circumstances might have changed; you might be paying a bucket load, or maybe you're just fed up with their customer service. We get it! If you're unhappy, there's no reason why you can't switch to another company.
There are a few times where you should actively consider changing policy. If your circumstances have changed, chances are, your premiums may alter too. Consider finding a new insurer when:
Your policy comes up for renewal
You change cars
You move into another home
The number of drivers using your car changes
You've just celebrated a birthday, (especially your 25th birthday)
Your driving record has changed
Why changing insurers isn't that hard
So, you figure out you're excessively charged for your car insurance. You're probably thinking about switching, and if you're not, maybe you should.
There's a common misconception that changing car insurance is a huge hassle. In reality, it isn't as hard as you think.
Here's how to do it.
Step 1: Find a new car insurance policy
Before you abandon ship, it's a good idea to have another one you can climb aboard. Compare car insurance policies side-by-side. Be sure to consider not just price but what features you need in a policy and how much cover you want, especially if you're looking at a comprehensive policy.
Step 2: Take out the new policy before you cancel the old one
When do you want to switch? Some people prefer to do it so they can benefit from discounts from their new company, while others like to change at the end of the payment period.
If you're switching companies mid-policy, take note of the cancellation fee. This fee is usually in your policy documentation, so check it out to see how much you need to pay.
Ensure you have a thorough read of your new Product Disclosure Statement (it's just some light reading). Before you cancel your old policy, make sure you accept the new policy and have the letter of confirmation from the insurer. This prevents you being without cover while you change over.
Step 3: Cancel your old policy.
Inform your old insurer in writing that you are cancelling your policy. Ensure you receive written confirmation that the policy is cancelled.
Aim for your new policy to take effect on the same day your old policy is cancelled.
Step 4: Profit!
Enjoy the benefits that come with looking around for the right and car insurance switching to a better policy. Go buy yourself something fantastic!
How Finder helps you choose
Don't like flicking through fine print? Got better things to do than check if a car insurer offers roadside assist? We're here to help you Find Better.
At Finder, our experts do all the heavy lifting for you. We spend countless hours looking through policy documents so you don't have to and highlight the important policy features in a table so you can compare policies side-by-side. Features we look at include:
Roadside assist
Accidental damage
Choice of repairer
Agreed or market value
And more
You can trust us.We may receive a small fee if you click one of our partner brands, but we've got strict editorial guidelines.
We know what we're talking about. Our financial experts are constantly researching car insurers so you have up-to-date information.
We won't hassle you. Unlike other sites, we won't take your details and we don't call or email you.
Related car insurance guides
Still not sure? Your questions about car insurance answered
Finding the right cover
Why does customer service matter when choosing an insurer?
In car insurance, customer service means much more than a smile as they fill out the paperwork. It means being able to depend on your insurer in the event of a claim, and knowing the next time you speak to them, you might be having a terrible day.
It can help to focus on the essential factors, including:
Response times: How can you contact the insurer, no matter where or when? This includes how long it takes the customer service team to pick up the phone when you call; how quickly you can expect a response to online or email enquiries and how long it usually takes the insurer to assess and pay claims. It can be a good idea to avoid insurers that aren't available 24 hours a day, 7 days a week, all-year around.
Claims options: If you needed to make a claim now, what would you do? If you have a preference for online claims or want to use an app, it is a good idea to look for insurers that offer these options. If you think you prefer to claim over the phone or in person, consider what exactly this involves.
Communication: Does the insurer stay in touch throughout the claims process? This can be a significant difference when you make a claim, as you don't want to chase them for updates. Let them keep you in the loop instead.
Policy flexibility: How can you adjust your policy? Flexibility encompasses not only the options available to you but also the ease with which you can take advantage of them and the responsiveness of your insurer.
Partnered service quality: What's the quality of the insurer's service partners? Free roadside assistance may not be much use if it's not available in your area. However, towing, vehicle storage, glass and windscreen replacement and other repairs all typically involve the use of partnered service providers. It can be a good idea to check the quality of these and look for relevant reviews.
How to apply for car insurance
Applying for car insurance involves first getting a quote, then the application process itself.
Getting a quote
The quote process differs depending on the insurance brand, though most follow similar steps to the ones listed below:
Specify what policy you want and when you want it to start: Comprehensive; third party, fire and theft or third party.
Input your vehicle type, including non-standard modifications and accessories; if the vehicle is for business or personal use, and if you want to insure it for an agreed or market value.
Enter your details and the details of any drivers.
Choose any policy extras and decide if you want to increase your excess to reduce the premiums.
Applying
Once you're happy with how much you'll spend each year or month, you have to go through the application process, which will go through the same steps as above but in further detail.
When this is complete, you make your payment, and the policy will start on the date specified.
The information you must disclose when applying
While it may be tempting to avoid revealing details about your vehicle or driving history from your insurance brand, in doing so you only risk them rejecting a claim in the event you actually have an accident.
Insurance companies go to great lengths to verify the information you provide in the event of a claim.
Driving convictions. Many motoring convictions are removed from your licence before you are considered rehabilitated. However, from a legal standpoint, you still have to inform the insurance company of any convictions for which you haven't been rehabilitated.
Other criminal convictions. If you have any other criminal convictions, you must let the insurer know, as they can determine the level of premium you have to pay or the terms they offer you. If you don't inform them, you may find yourself with a policy that is not valid.
Vehicle incidents. Most insurance companies require you to reveal your entire vehicular incident history, which not only refers to claims you have lodged yourself or have been lodged against you but also those about any other person driving on your policy. Such incidents could be accidents, joy riding, vandalism, damage to the windscreen, fire or theft.
Alterations. Most insurance companies require you to reveal any changes you have made to your car. Even if these alterations do not affect the performance of the vehicle, they may make it more valuable or increase the chances of it being stolen. Things like, installing speciality exhausts or tinting windows, which otherwise do not affect the performance of the vehicle, are considered changes of which you must inform your insurer. While this might seem strange, the fact is insurance companies have found people who make alterations to their vehicles statistically tend to have a greater likelihood of being involved in a claim.
If any of the requirements that must be disclosed to your insurer seem unclear, it's always worth giving them a call to verify the details and ensure you are adequately covered. Keep these details with the rest of your insurance documentation, in the event you have to provide future proof that you did as you were required.
Policy information
When am I required to pay an excess?
An excess is the charge you are required to pay on every claim you lodge. For example, if the rear and front of your car are damaged in two separate situations, you are required to make two claims, which means you need to pay an excess for each claim you lodge.
The total amount you have to pay depends on the conditions under which you make a claim.
If the insurance company agrees you or your vehicle were not to blame for the accident, and you can provide the contact information of the other driver or the registration number of the other car, some companies will waive the excess.
Are there different types of excess to pay?
Typically, there are five types of excess you may have to to pay, depending on the circumstances:
Basic excess
Voluntary excess, which is an additional excess you can nominate to pay to make your premiums cheaper
Age excess, for those under the age of 25
Inexperienced driver excess, for those who haven't held a licence long
Undeclared young driver excess, which applies when someone under 25 drives the car but isn't listed on the policy
It's important to take note of these when you're looking for the best car insurance for you.
Does car insurance include GST?
Yes. Car insurance in New Zealand includes GST and is incorporated in the cost of premiums.
This means the GST paid on car insurance may be claimed as a business expense, and may also entitle you to GST credits (input tax credit).
For a vehicle that is used both for private and personal use, the GST paid on car insurance is divided according to the ratio of personal to business use. Learn more about insuring a car for business use here, or insuring vehicles for commercial use only here.
Purchasing, renewing or cancelling your policy
Do I need to do anything if the renewal contains wrong information?
If your renewal doesn't contain the correct information, you should get in touch with your insurer, as you have to make sure all your information is updated and accurate.
If you don't take action, to inform your insurer about any change to your circumstances that you are fully aware is relevant to your policy, you might end up with a reduced payout on a claim or no payout at all.
Furthermore, your policy might be cancelled and if fraud is suspected, the insurance company may act as if the policy never existed.
What do I have to do if another person lodges a claim against me?
You should contact your insurance company immediately, if you receive a letter making demands from another person involved in an event, even if it's from their insurer or legal representative.
If contact is initiated verbally, then inform the other party who your insurance company is and let them know the insurer will handle the claim.
At no point, should you admit you were to blame for the damage or accident and you should certainly not make promises regarding covering their expenses.
Write down as much information as possible about the other party, including their name; place of residence; telephone number and vehicle information. Then get in touch with your insurance company to let them know what has occurred, so that they can help you with the process.
What cancellation fees are there?
As long as you give enough notice, most standard car insurance policies will let you cancel at any time. Bear in mind, a cancellation fee may apply, unless you're switching to another policy with the same brand, or you're within the cooling-off period.
What do I do if I have a problem with my insurer?
All insurers have their own process for dealing with complaints and your first step is to give your insurer the opportunity to set things right.
If you feel your insurer has done something wrong and you are unable to resolve it with them directly, you can make a complaint with the Insurance & Financial Services Ombudsman (IFSO).
The IFSO Ombudsman Scheme a free and independent service and all complaints made through it are fair and impartial. You can make a complaint through IFSO using their online form, or you can call them on 0800 888 202.
What you will/won't be covered for
What drivers are covered under my policy?
This can differ so it's important to make sure everyone you need to will be covered..
Usually a learner driver is covered by a car insurance policy as long as there is an instructing passenger in the front seat who is a fully licensed driver. In some cases, you don't have to pay an additional premium but if the learner driver has an accident, you might have to pay an age or inexperience excess or both.
Most car insurance policies also cover international drivers, as long as they can legally drive in New Zealand and have a valid licence. Of course, they must abide by the terms and conditions of the policy.
If you drive while pregnant, it won't affect your policy unless you've been advised to refrain from driving or your pregnancy could negatively impact your capacity to drive.
To ensure you are fully able to drive, it is a good idea to consult your doctor.
How will I get around if my car is stolen?
Some insurance companies provide their customers with a hire car for a limited period if their vehicle has been stolen. If this is in an important feature for you, make sure it's covered in any insurance policy you're looking at
There may be the possibility of pre-purchasing a "discount hire car benefit" or "comprehensive hire car benefit", which ensures you have access to a hire car while your vehicle is being repaired from damage caused in an accident.
What about coverage for tools of trade and trailers?
Most insurance companies will not cover tools of a trade under a car insurance policy, meaning you will have to seek the services of a specialist insurer.
Regarding trailers, some companies offer a limited degree of coverage for accidental damage caused to a trailer if it was connected to your vehicle.
Learn more about insurance for your trailer.
What if I am travelling overseas?
Most car insurance policies only provide coverage while your vehicle is being driven in New Zealand. If you're overseas, the policy doesn't cover the vehicle or the personal liability of the driver.
What happens if my car is a write-off?
In some cases, the damage to a vehicle is so severe it's not economical or safe to repair it. If the insurer feels this is the situation, your vehicle is declared a write-off and you will receive the amount covered or the agreed value.
If you have comprehensive insurance, some policies allow for the replacement of your car with a new vehicle and coverage of on-road costs, if your original vehicle was declared a write-off after being stolen or damaged within the first two years of its initial registration.
Will I be covered for driving off-road?
Some insurance policies provide coverage for your vehicle if you are driving off-road, but you do have to take some precautions to make sure your car is safe.
What's the difference between agreed and market value?
Agreed Value
Market Value

The sum insured that has been agreed upon between you and the insurer at the time of application or renewal

Recognised as the expected value of your car on the open market
This is not the trade-in value or what it would be purchased for by a collector
Will pay what your car is deemed to be valued for at the time of the accident
This may not include warranty costs; vehicle transfer costs; stamp duty or dealer profit
Should I choose the agreed value or market value?
When deciding if the market value is right for you, you need to consider if the reduced amount is enough to replace your lost vehicle. Is the money you save on your premium, worth the additional cost you will have to pay to purchase a new vehicle?
That said, if you drive an older vehicle (say 10 to 15 years old), replacement cost may not be much of a concern, so it makes sense to save on the premium.
Learn more about market vs agreed value.
What restrictions are there?
There are certain restrictions when it comes to the type of coverage a car insurance policy offers. While these vary between insurance companies, some include:
You are not covered if the accident was caused by a fault with your vehicle, that you were aware of and chose to ignore.
You are not covered if your car was damaged during a race, trial, test, competition or similar arena.
You are not covered if your car was lost or damaged with intent, either by you or a person acting on your behalf.
You are not covered for any further loss or damage caused to your vehicle, if you drive it after it has been in an accident.
Car insurance is a fundamental way to protect your asset and stay out of debt, so be sure you know what your policy covers, and how it works in the event of an accident.
Compare car insurance from New Zealand brands
---
More guides on Finder