Finder is committed to editorial independence. While we receive compensation when you click links to partners, they do not influence our opinions or reviews. Learn how we make money.
Mint Finance business loans
Looking for a business loan, equipment finance or invoice finance? Mint Finance may have the solution for you.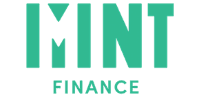 Mint Finance can help you get the funds you need to grow your business or get you through difficult financial periods.
You can take out a loan to purchase inventory or equipment, pay for renovations, hire new staff, start an advertising campaign, pay for unexpected expenses or to manage cashflow.
Mint Finance is a credit representative of One Partner Ltd, a registered financial service provider and uses bank-level 256-bit encryption to keep your data safe.
What finance options does Mint Finance offer?
Mint Finance has a range of finance options to suit the needs of different businesses.
Business loans
Mint Finance offers both secured and unsecured business loans.
Secured loans. If you have an asset to secure against your loan, you can borrow between $20,000 and $1,000,000 to finance your business growth. Interest rates start at 6.95% p.a. and the loan can be taken out for a term of up to 7 years.
Unsecured loans. If you don't have an asset to use as security but your credit history and cashflow are in a good position, you can borrow between $10,000 and $100,000. Interest rates start at 9.95% p.a. and the maximum loan term is 5 years.
Invoice finance
If cashflow is tight due to unplanned costs or slow-paying customers, invoice finance can help you through difficult times. With Mint Finance, you can borrow between $10,000 and $100,000 as either a one-off payment against invoices for up to 90 days or as an ongoing credit facility.
The interest rate for invoice finance is from 9.95%-14.95% p.a, calculated on the daily balance. An administration fee of between 0.5% and 5% is also charged.
Equipment finance
If you're needing to buy equipment or assets for your business such as new vehicles, computers or furniture, you can apply to borrow between $20,000 and $1,000,000.
Loan terms range from 12 months to 7 years with interest rates starting at 6.95% p.a. Any assets you purchase are held against the loan as security.
Features of a Mint Finance loan
Various loan amounts. With Mint Finance you can borrow from $10,000 to $1,000,000 depending on what you need the finance for and your current business standing.
Loan term. Loan terms range from 12 months to 7 years.
Interest rate. Interest rates start at 6.95% p.a. for secured loans with a maximum rate of 14.95% for unsecured loans.
Time to finance. You can receive your funds within 48 hours of your loan being approved.
Repayments. Depending on the type of finance, you will make monthly or quarterly repayments by direct debit from your chosen bank account.
How much does a Mint Finance loan cost?
How much your Mint Finance loan costs will depend on the type of loan you take out. Secured business loans have a lower interest rate since an asset has been put up as collateral.
Unsecured loans are considered more risky for the lender so a higher interest rate is given. When you apply, you will be given a rate based on your business financials and credit history.
The longer your loan term, the more interest you will pay, therefore making the loan more expensive.
All loans have an establishment fee of $175 - $995, depending on loan amount, lender and criteria which is added to the overall cost of your loan.
How to apply
You can apply for a business loan by heading to the Mint Finance website and clicking on 'Get Started'. The online application will take no more than five minutes to complete, but first, check that you meet the eligibility requirements and have the appropriate information and documents on hand.
You will be asked some simple questions regarding the type of business you have, what you need the loan for, how long you have been in business and your annual turnover.
Information and documentation required
Proof of financials or profit and loss statements
Business bank statements for the last three months
A valid photo ID
More guides on Finder