Finder is committed to editorial independence. While we receive compensation when you click links to partners, they do not influence our content.
Machinery insurance
Running a business that relies on machinery? Here's why it's crucial you get insurance.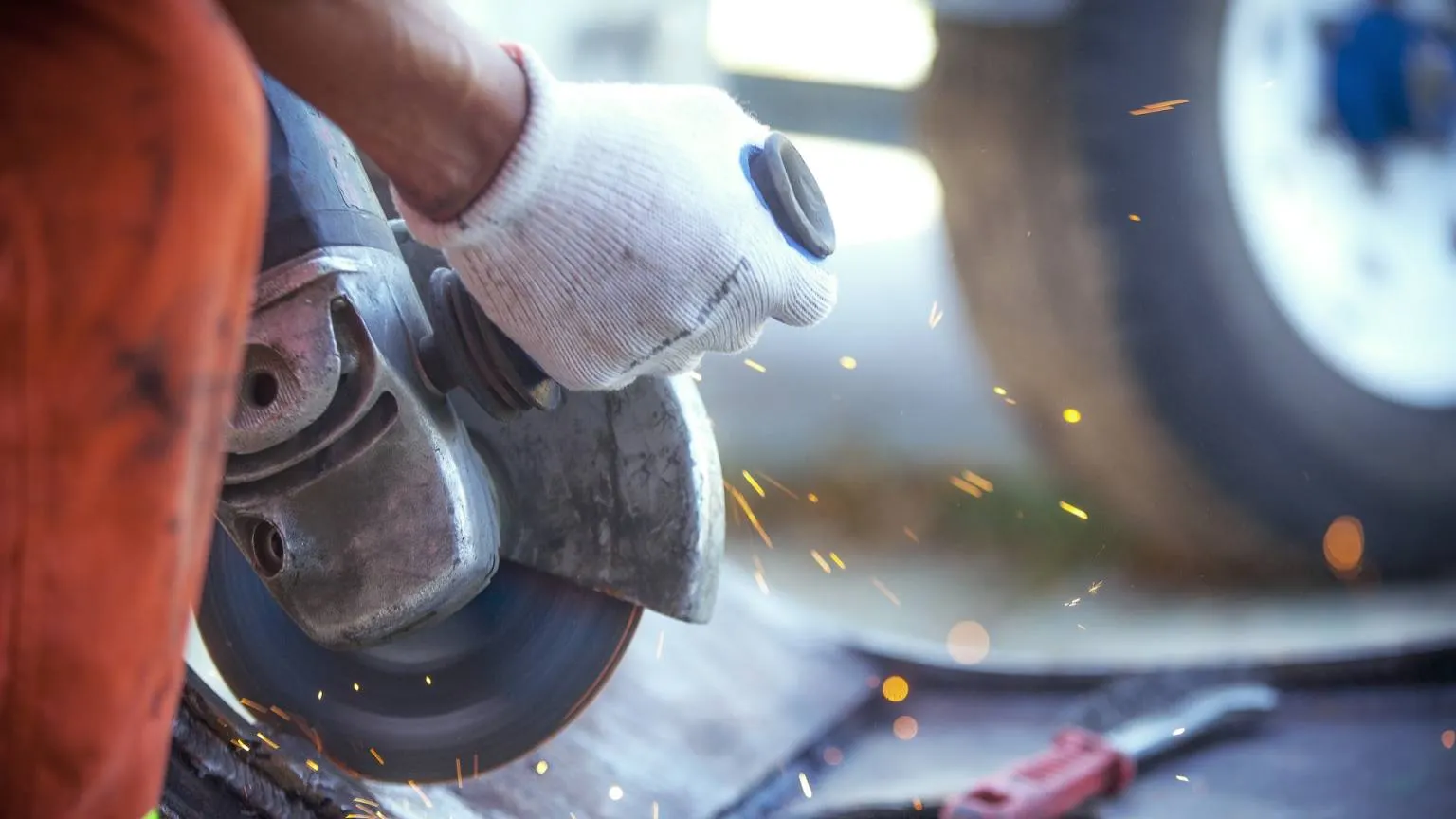 If your business relies on or uses machinery, what would happen if that key piece of equipment failed, was stolen or needed replacing? For businesses like manufacturing, the loss of a particular piece of machinery can be as bad as losing an entire factory or warehouse.
Machinery insurance isn't just for heavy industry businesses. Even something as seemingly nondescript as a broken air conditioner, freezer, or boiler can seriously affect your business' productivity.
That's why it's that vital any business owner consider machinery insurance. It helps cover any losses that you may incur from a broken or faulty piece of equipment, as well as aid with repair costs.
Compare quotes for machinery insurance
Get quotes online Speak to a broker
What is machinery insurance?
Machinery insurance is cover designed to offer protection for your business' machinery, boilers, pressure vessels and other plant and equipment. Machinery insurance covers:
Repair costs due to breakdown or accidental damage
Fire and theft
Electronic equipment damage
Temporary repairs
Overtime hours and express freight costs incurred to complete repairs
Temporary plant hire costs to keep your business running
Loss of income due to business interruption
---
What is generally covered under a machinery insurance policy?
Most machine insurance policies will cover you for mechanical breakdown, deterioration over time and explosion or collapse.
Machine breakdown
You are covered for:
Unforeseen or sudden physical damage or destruction of machinery or pressure equipment.
Replacement, repair or momentary payment for repair or replacement necessary to enable continuation of normal work.
If past are obsolete or unavailable, the estimated cost of corresponding parts for similar pressure equipment or machinery.
Cost of transportation, labor and the cost of parts carried onsite.
However:
There's usually no cover for alternations, improvements, overhauls or regular maintenance.
Payouts for equipment replacements or repairs usually have an excess charge and salvage value that is deducted.
Deterioration of goods
You are covered if your goods are contaminated, decay or decompose due a faulty refrigerator or equipment. Causes of faulty equipment that are covered include:
A breakdown that causes a gas concentration change
Leaking liquid or refrigerant gas from the machinery falls
Failure of limiting devices such as pressure controls or thermostats
Failed electricity supply
But you should be aware of the following:
It's up to the insurer to pay for the deteriorated goods, the cost of the equipment or both.
No cover if the 'used by' date has expired on goods.
Explosion or collapse
You are covered for repairs or replacement of pressure equipment if it explodes or collapses due to:
Internal fluid
Gasses
Steam pressure
But you should be aware of the following:
You will usually be covered for the lesser cost of replacing and repairing.
Replacements usually must be of equivalent quality and size.
Repair or replacement usually must be completed within 12 months
---
What kinds of machinery and equipment are covered under a typical policy?
Machinery insurance policies cover many types of machinery and equipment used in small and large businesses. This includes:
Air conditioners
Boilers
Cash registers
Freezers and refrigerators
Printers
Deep fryers
Cleaning equipment
Computers
---
What isn't covered under machinery insurance?
Indirect financial or use loss is not covered
Damage due to lack of efficiency or performance that has been guaranteed, assessed penalties for detention or delay and liquidated damages will not be paid
Replacement for damages that become necessary as a result of waste, ordinary wearing or gradual deterioration is not covered
Deposits of sediments such as scale or sludge, oxidation, erosion, cavitations, corrosion or rust to equipment will not spur payment for damage to be paid. To be covered, damages from corrosive substances must manifest themselves within 24 hours of accidental contact
Consequences, resulting from continuous or progressive influence of work done directly under chemical or atmospheric action are not covered
Polished or painted surfaces that become rusted or scratched will not be cause for payment
Physical damage resulting from rust or scratches is covered
Cost of machinery being removed from a borehole and the subsequent replacement are not paid
Non-commissioned machinery or commissioned machinery that has not operated continuously for at least eight hours does not have insured coverage
---
Are there any other benefits to machinery insurance?
Some machinery insurance policies also offer extra benefits and cover options.
---
Do I need machinery insurance for my small business?
Machinery insurance offers crucial financial protection for a wide range of businesses, from small operations through to large construction businesses running hundreds of machines.
Does your business rely on machinery?
Even if your business only runs one machine, if it breaks down for an extended period, would your business be able to continue operating and keep turning a profit?
Plant and machinery insurance provides peace of mind for any business that relies on machinery to keep the money rolling in. It means your equipment and machinery is protected against the unknown element of the future and a range of common risks, allowing your business to keep running even if your machinery is not.
---
How much will machinery insurance cost my business?
There are a number of factors that will impact how much you pay for machinery insurance. These include:
The type of equipment
If it's new or used equipment
The size of a motor
Whether or not the motor unit is sealed
Age of a machine
Machinery that is serviced regularly may be eligible for a discount.
For these reasons, insurers are reluctant to post insurance quotes. Those seeking machinery insurance will need to speak directly to an insurance agent or broker.
Want to compare loans for machinery and equipment?
---
I have a few more questions about machinery insurance
More guides on Finder