Voyager broadband plans: Unlimited data without the fixed-term contract
If you're looking for unlimited data without being tied into a long term contract, check out what Voyager has to offer.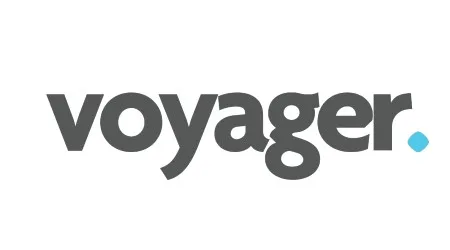 Is Voyager broadband right for me?
What Voyager offers: Unlimited copper or fibre broadband plans.
The highlights: No fixed-term contracts, ultra-fast internet.
Watch out for: Need to purchase or rent a router if you don't have your own
One of the fastest-growing tech companies in New Zealand, Voyager prides itself on delivering ultra-fast broadband to homes and excellent customer service.
All residential plans offer unlimited data combined with the flexibility of a no-term contract, while their business broadband plans range from 12 to 36 month terms.
Types of plans offered by Voyager
Voyager's broadband plans are referred to as Unchained, with unlimited data included. There are four connection/speed types to choose from:
ADSL is suitable for households who are light internet users. Voyager advertises speeds of up to 24Mbps download and 1Mbps upload but is likely to be slower the further you are away from the telephone cabinet or exchange.
VDSL offers download speeds of up to 70Mbps and upload speeds of up to 10Mbps, but again this can vary depending on the distance from the exchange.
Fibre 100 has speeds of up to 100Mbps download and 20Mbps upload, suitable for streaming Netflix, gaming and faster downloads.
Fibre Max is the fastest connection on offer with download speeds of up to 950Mbps and upload speeds of up to 450Mbps.
You can find out which is the best connection type available at your home by entering your address on the Voyager website.
What is the pricing of Voyager?
Whether you're opting for Voyager's ADSL, VDSL or Fibre 100 broadband plans, the cost per month is $79. This includes unlimited data and free setup, which is normally valued at $49.
The Fibre Max plan with faster downloads and uploads costs $99 per month.
If you don't have your own suitable router, you can rent or purchase one directly from Voyager when you sign up. It will cost you $10 a month to rent, or $225 to pay upfront with a 24-month warranty.
Are there any bundled extras with Voyager?
When you sign up for Voyager broadband you can add Voyager Voice for $10 per month. You will need to have a Voyager router for this service, but you will enjoy free local and national calling, free voicemail, free caller ID and free call forwarding at no additional cost.
Product highlights
Unlimited data. All Voyager broadband plans come with unlimited data so you don't need to worry about going over your data cap each month.
No contracts. Other broadband providers require you to sign up for a period of 12 or 24 months, but with Voyager, all residential plans have a no-term contract.
Free setup. Voyager is currently waiving the usual $49 setup fee so there is one less cost to worry about.
NZ customer support. Voyager has a locally based helpdesk available from 8am to 10pm every day of the week.
What to be aware of
If you want to use your own router for Voyager broadband, you will need to make sure that it meets the requirements or you may need to do some configuration to get it working with the Voyager network.
There are occasions when a Chorus technician is required to check the internal wiring at your property, for example, if you have a monitored alarm, poor quality wiring, you're in a new home, you need a dedicated broadband jack point, or if you want the fastest possible VDSL speeds. This service costs $250 and can be requested at the time of sign up.
Speeds advertised are regarded as the best possible speeds available, but your experience may be different. A number of factors can influence the speed including the distance from the exchange and quality of phone lines for ADSL and VDSL, the number of people using the internet, modem capabilities, network congestion and how far you are from your router.
While there are no fixed-term contracts, you will need to give Voyager 30 days notice if you want to cancel your plan. Your router will need to be returned in good condition if you have been renting it or you can purchase it for $225.
Even though Voyager's broadband plans are unlimited, a fair use policy still applies.
Frequently asked questions
Voyager summary
If an unlimited data broadband plan is a must-have, and the flexibility of no-fixed term contracts appeals, Voyager has plans at competitive plans to consider. It also has ADSL and VDSL options available if fibre hasn't yet made it to your area.
Read more on this topic