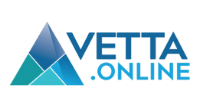 Finder is committed to editorial independence. While we receive compensation when you click links to partners, they do not influence our content.
Vetta Online broadband review
Whether you live rurally, remotely or in a city, Vetta Online can connect you with DSL, fibre or wireless broadband.
Is Vetta Online right for me?
Vetta Online offers fibre, copper, RBI and wireless broadband.
The highlights: Multiple connection options, open term plans, free static IP, concierge service.
Watch out for: Set up fee for router, you may need to pay for an antenna for RBI and wireless.
Compare Vetta Online plans
Priding itself on being the best "big little ISP" in New Zealand, Vetta Online offers fibre broadband, copper, RBI wireless, plus its own wireless service in South Canterbury.
Types of plans offered by Vetta Online
Home internet
Vetta Online offers ADSL, VDSL and fibre connections to residential customers.
Standard plans are open term and come with 250GB of data, or you can pay an extra $20 a month for uncapped data.
Looking at speeds, you can expect:
ADSL: 2-20Mbps download, 0.4-1.2Mbps upload
VDSL: 10-50Mbps download, 4-10Mbps upload
Fibre: 300Mbps download, 100Mbps upload
If you want a faster fibre connection, you have the following options:
950Mbps download, 500Mbps upload for an extra $30 a month
2000Mbps download, 2000Mbps upload for an extra $105 a month
4000Mbps download, 4000Mbps upload for an extra $165 a month
You can use your own modem or purchase one of three models from Vetta Online when you sign up.
Rural internet
If you live in a rural area or on the outskirts of town and need broadband access, Vetta Online's RBI wireless plans may be suitable for you.
You can choose between 120GB or 200GB per month with download and upload speeds of up to 30Mbps. A free router and a static IP is included.
Anyone living in South Canterbury can access Vetta Online's standard wireless network. Plans come with either 100GB or uncapped data and have download and upload speeds of 30Mbps. Plans include a Static IP and free router.
With either option, you may be able to self install the hardware to get up and running. Customers that are far away from the network towers may need an antenna installed on the roof to pick up a stronger signal.
Vetta Online also provides broadband for businesses over ADSL, VDSL, fibre and wireless.
Additional services for business customers include:
Regular security audits
3G/4G backup
24/7 monitoring
Multi-site WAN
Direct cloud connectivity
Web hosting
Are there any bundled extras with Vetta Online?
Vetta Online Concierge. If you live in Auckland, Christchurch or Timaru, you can get a quarterly visit to your home by a skilled engineer. The engineer can check all your systems, set up any IT equipment or internet enabled devices and see where improvements can be made.
Phone line. You can add a VoIP phone line for $15 a month to your plan.
Product highlights
From Ultrafast fibre to wireless.There are multiple ways to get connected with Vetta Online depending on where you live in New Zealand and what connections are available at your place.
Open term. You can sign up for an open term plan and leave whenever you need to.
Static IP. While other ISPs charge for a Static IP, you are given one automatically by default free of charge.
Extra data. If you reach your cap, you won't be disconnected. You can pay for additional GB until your plan renews.
Online backup. Home internet plans come with free online backup.
Local help. Vetta Online's helpdesk is based in New Zealand and Vetta promises that you won't be on hold for more than 20 seconds when you call.
Free cost comparison. Send one of your current broadband bills to Vetta Online and they will see if they can give you a better deal.
What to be aware of
Customers that are not on an unmetered plan will be charged $1 per GB used over the set data limit on wireless and 50c per GB for fibre and DSL. If you are using rural broadband, you will be charged $2 per GB. Notifications are sent via email when you reach 80%, 90% and 100% of your data limit.
If you live far away from network towers and are opting for RBI or wireless broadband, you may need to pay for an antenna to be installed on your roof.
Data caps or rate limits may be imposed if your data use is affecting others on the network, you are using your connection for public access or you consistently go 20% over your maximum bandwidth.
Our verdict
Vetta Online is worth considering if you want a no fuss broadband plan. There are a range of connection options, so it's likely that wherever you are in the country, this provider will have an option to suit.
Open term plans mean that you are not locked into a contract if you decide to leave, and you can choose the right amount of data to suit your household. Static IPs are included with plans free of charge, which most other providers add a monthly fee for the service.
FAQs