Finder is committed to editorial independence. While we receive compensation when you click links to partners, they do not influence our content.
VelocityNet broadband plans
Whether you're looking for fibre, DSL or rural broadband, VelocityNet has a plan to get you connected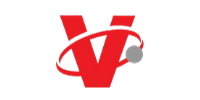 Is VelocityNet broadband right for me?
Is VelocityNet right for me? Fibre, DSL and rural broadband plans
The highlights: Options for rural customers, range of data allowances
Watch out for: Expensive installation fees, not available everywhere
VelocityNet offers Internet, network, hosting and phone solutions for residential, business and rural customers. Based in Invercargill, this provider gets South Islanders connected to broadband services but also caters for customers nationwide where coverage is available.
Compare VelocityNet broadband plans
Types of plans offered by VelocityNet
VelocityNet offers four types of broadband service, with different plans to suit both light and heavy usage requirements.
Fibre
If you are able to get fibre at your home, VelocityNet has Home Fibre Internet plans with varying speeds. Plans start from $75 per month for 80GB of data at 50Mbps, to $150 per month for unlimited data at 100Mbps. Connection fees apply.
DSL
If you can't get fibre but have ADSL or VDSL, you can sign up for Home DSL Internet. This costs $85 a month for 80GB with maximum download speeds of 80Mbps for VDSL. An unlimited plan is available for $105 a month, but maximum speed reduces to 50Mbps.
Rural Home Internet
If you live rurally in the South Island and are unable to get fibre or copper broadband, you may be able to get connected with Velocity Net's Rural Home Internet service. This is delivered wirelessly from towers connected to high-speed fibre optic cables, with some plans offering unthrottled speeds.
This means that your connection will be as fast as possible according to where you live and other factors that can affect download and upload speeds. While not as fast as other broadband types, it's an option to get online when you don't have other alternatives.
Whether you are looking for a small amount of data or unlimited, there are seven plans to choose from. Plans start from $55 per month for 20GB of data at 2Mbps.
Rural Broadband Internet (RBI)
VelocityNet offers high-speed wireless broadband across New Zealand thanks to the Rural Broadband Initiative carried on the 3G/4G network. As the government has invested in improving the internet quality and speed around the country, rural broadband is now widely available with faster connection speeds than were possible before. Plans start from $79 per month for 30GB of data on a 3G connection.
Depending on whether you choose open term, 12-months or 24-months contract, you will need to pay a connection fee of between $99 and $249. In some cases an external antenna is required, which costs from $399.
Product highlights
Static IP. On fibre, DSL and rural internet plans, static IP is included for free.
No excess data charge. If you reach your data cap on fibre or DSL plans, your speed will be reduced rather than having to pay for excess data.
Business line and local calling. Fibre and DSL plans include free business line and local calling through VoIP.
Data monitoring. If you are not sure how much data you need each month, VelocityNet will monitor your usage and change you to the plan that is most appropriate.
Watch out for
On rural internet plans with a capped data allowance, if you go over your limit you will be asked to renew your plan rather than being charged excess data or having your speed slowed down.
The fastest fibre speed that VelocityNet currently offers is 100Mbps download and 100Mbps upload. Other providers have download speeds of between 200Mbps and 1000Mbps.
If you have equipment installed at your home for rural broadband, this remains the property of VelocityNet.
Standard installation of fibre is not free if you join on an open-term plan.
Additional installation costs can apply for non-standard installations of fibre. This process can take up to a few months to complete so keep this in mind before cancelling existing services.
When choosing a VDSL plan, maximum download speeds are lower for unlimited data.
More guides on Finder