Hotshot Broadband Plans
Wanting to get fibre at home? Hotshot has unlimited fibre plans to review and compare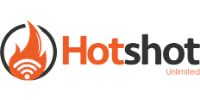 Is Hotshot right for me?
What does Hotshot offer?: Unlimited fibre broadband plans at competitive prices
The highlights: No contracts, different fibre speeds
Watch out for: Not available in all areas, no landline services
With various telecommunication companies offering all kinds of broadband connections and plans, it can be difficult to decide on the right one for you. Hotshot is one provider that keeps things simple with only Ultra-fast Broadband (UFB) plans, and believes Kiwis deserve the best-priced plans that are easy to understand.
Compare Hotshot Broadband Plans
Types of plans offered by Hotshot
Hotshot offers unlimited Ultra-fast Broadband plans to Kiwis that are able to get the service at their home. There are four plans to choose from, each with different download and upload speeds and there are no contracts to worry about being tied in to.
Unlimited Fibre 30.30Mbps download/10Mbps upload. The cheapest plan, suitable for browsing and streaming in small households.
Unlimited Fibre 100. 100Mbps download/20Mbps upload. Fibre 100 gives you faster download times and a more seamless experience when binge-watching your favourite Netflix show.
Unlimited Fibre 200. 200Mbps download/20Mbps upload. With even faster speeds, Fibre 200 allows different members of your household to stream at the same time without waiting for shows to buffer.
Unlimited Fibre Max. 900Mbps download/500Mbps upload. The best choice for heavy streamers, gamers or large households, Fibre Max provides the fastest and most reliable broadband connection.
The router
If you don't have your own router, you will need to purchase one before you can get set up. Hotshot has three types of routers that you can order when you go through the sign-up process.
Phicomm K2: A standard router suitable for smaller homes – $99.
Tenda MW3: This 2-piece router provides coverage for 100-200m² homes – $198.
Tenda MW6: A set of 3 units that can provide fast internet coverage for homes of up to 6,000 sq ft – $297.
Product highlights
No contracts. Where other providers lock you in for at least 12 months on their broadband plans, Hotshot gives you the flexibility to leave or cancel your plan whenever you need to.
Unlimited data. With no data caps, you can stream, download and game without worrying about how much data you've used.
Unthrottled speeds. Hotshot won't slow your speeds down.
Use your own router. If you already have a router that is compatible with Hotshot broadband, you can use this instead of purchasing a new one.
Watch out for
UFB is not available in all areas of New Zealand. If it's not available at your place at the moment, it may be in the future. You can subscribe to Hotshot's newsletter for more information.
Standard installation is included for $29.50, but additional building work may be required depending on the type of property that you live in.
If you already have fibre installed at your place, you will be able to get set up within seven working days. If fibre needs to be connected to your house, it could take up to three months.
There is no landline service with Hotshot, so if you need one, you may need to get this from another provider.
While UFB speeds are indicated with each plan, these may vary due to factors such as the capacity of local infrastructure, your computer and programmes you are using, the websites you access and how many other customers are using the service at the same time.
Hotshot summary
While Hotshot claims to have the cheapest price in New Zealand for fibre plans, it pays to shop around and compare options from other companies. However, with competitive prices, unlimited data and no contracts, Hotshot is worth considering if you are wanting to make the switch from your current provider.
Read more on this topic