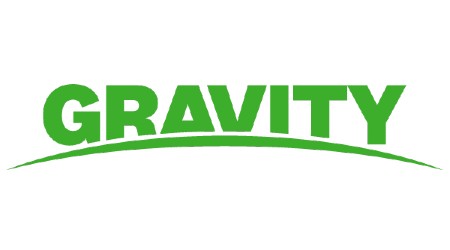 Finder is committed to editorial independence. While we receive compensation when you click links to partners, they do not influence our content.
Gravity broadband deals
Live in a remote part of New Zealand? Gravity can get you connected with satellite broadband technology.
Is Gravity right for me?
Gravity offers satellite broadband to rural customers.
The highlights: A number plans at a range of prices, available in almost every corner of NZ.
Watch out for: Satellite broadband signals can be affected by weather and some obstacles.
Living rurally or in a remote part of New Zealand means that you are often not able to enjoy the same broadband deals that city-dwellers or those in more populated areas have access to. With more and more of our lives becoming reliant on the Internet for both personal and business reasons, it's good to know that satellite internet can connect Kiwis that are not able to get VDSL, fibre or even wireless broadband at their home.
Gravity is one of three providers in New Zealand that offer satellite internet to rural customers, covering every corner of the country.
Compare Gravity broadband deals
Gravity provides rural broadband to people around the country who may not have access to other forms of broadband. Using a satellite to beam broadband into your home, there are no cables to worry about and you just need to be able to have an unobstructed view to the sky to get connected.
Gravity broadband is suitable if:
You have access to another broadband connection but it is deemed too slow or unreliable
Wireless, fibre or VDSL are not available at your home and might not be for years
You can't get consent for installation of internet cables
You need a backup connection, for example, if you are running your own business from home
If you already have fibre, VDSL or 4G wireless broadband, satellite broadband is not considered an improvement to your current service. There is some lag due to the distance between your home and the satellite, so you can expect latency to be worse than other broadband options.
Gravity has a number of plans to choose from. Anytime data plans range from 50GB to 250GB and you can add unlimited off-peak data at $10 per month. You can also purchase top-up data with packs ranging from 20GB to 60GB when you hit your monthly data allowance.
Some plans come with a set amount of 'premium data' ranging from 50GB to 400GB that will be delivered at the 'premium speed' for that plan. Once this premium data is reached, data will be delivered at a slower speed.
If you want unlimited internet, Gravity offers unlimited satellite plans with speeds ranging from 12Mbps down/10Mbps up to 30Mbps down/10Mbps up.
Are there any bundled extras with Gravity broadband?
When you sign up for Gravity broadband, you can add a phone line for $29 a month plus a $59 setup fee. This gives you unlimited free calling to New Zealand and Australian landlines but rates apply to mobile and international numbers. If you have your own number, this can be ported for an additional $35.
Is Gravity broadband right for me?
To confirm that Gravity offers the right broadband plan for you, review the product highlights and things to watch out for before you make your decision.
Product highlights
Nationwide coverage. No matter how remote your home is in New Zealand, if you can see the sky, Gravity can set up an internet connection for you. You can use the address checker to check that it is available at your house. Gravity will also let you know if there is a faster connection type that you can consider.
Faster than ADSL. ADSL has a download speed of up to 10Mbps. Gravity broadband offers speeds of up to 30Mbps for residential plans and higher for business plans.
Stream video. Netflix only requires a download speed of 5Mbps for HD video streaming, so you can still comfortably watch your favourite shows with satellite broadband.
Static IP. For an extra $15 per month you can keep the same IP address.
Watch out for:
12-month and 24-month contracts are subject to a $19/mth equipment lease fee.
It's important to check if other types of broadband will be available at your house in the near future before you sign up for satellite. Thanks to the government rollout of fibre and improvements to broadband services across the country, you may not need satellite and you could avoid expensive installation fees. However, if it could be years before fibre or 4G is available, then this could be a suitable option in the meantime.
Satellite broadband is not suitable for online gaming or other internet activities that require 'real-time action, such as equity trading.
While Gravity broadband is available in every corner of New Zealand, there may be certain obstacles that stand in the way of the line between your home and the satellite. Obstacles can include buildings or mountain ranges.
Installation can take between two and four weeks based on your location so keep this in mind if you were hoping to get connected sooner.
Our verdict
Gravity broadband is worth considering if you live remotely and are not able to get fibre, VDSL or a good 4G wireless signal. With satellite broadband being accessible to more homes, it's a good option to get you online and stay connected for personal or business reasons.