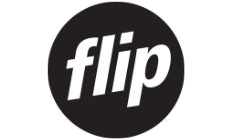 Finder is committed to editorial independence. While we receive compensation when you click links to partners, they do not influence our content.
Flip broadband deals
Looking for fast and affordable unlimited fibre? Flip offers one simple high speed fibre plan without the frills.
Is Flip broadband right for me?
Flip offers flexible naked ultra fast broadband.
The highlights: One simple unlimited fibre plan; No fixed-term contracts; use your own modem; no data use restrictions, decent speeds; pay weekly or fortnightly.
Watch out for: Installation fee applies for all plans, speeds are not guaranteed; not suitable for customers with a medical alarm.
If you are looking for a new broadband plan, Flip is an affordable solution to your fibre needs. It only offers a single plan, making the process of getting fibre a lot simpler for those who want a no frills, low-cost option. Its services are available to over 60% of homes in New Zealand using Chorus' reliable access network. This is a company that has invested millions in its infrastructure to give you the same or even better service than other ISPs, and its prices are very competitive.
Read on to find out if a Flip broadband plan is right for you.
Compare Flip broadband plans
Types of plans offered by Flip
Flip only has one plan – Unlimited fibre broadband. For $14 a week, you can have fibre installed in your home at speeds of up to 50Mbps in Chorus areas and 30Mbps in other areas.
Modems are not included with Flip's fibre plan, however, you can use an existing modem if it's compatible or purchase a new one when you sign up.
For speeds, most customers experience the following:
Naked Fibre 30: 30Mbps download and 10Mbps upload (available in Northpower, Ultrafast and Enable Fibre regions)
Naked Fibre 50: 50Mbps download and 10 Mbps upload (available in Chorus covered areas)
Perfect for heavy internet users, Flip's unlimited fibre plan is a low-cost solution for anyone looking for fast and reliable broadband without the unnecessary add-ons.
Are there any bundled extras with Flip?
Flip prides itself on providing one simple plan with an option to pay either weekly or fortnightly, depending on your preference. Its unlimited fibre plan doesn't come with any extras, making it perfect for users who just want fibre on a no-contract term.
Product highlights
Use your own modem. If you already have a fibre capable modem, you most likely can use it for your Flip fibre broadband plan.
No contract. There are no lock-in contracts with Flip. Their plan is open-term and you can cancel without paying any termination fees provided that you give them 7 to 14 days notice. Standard installation fees apply.
Kiwi-based support. Technical queries are handled by phone or you can contact the Flip Support Centre by live chat, email, on Twitter or Facebook.
Bill payments. Pay your bill weekly or fortnightly by credit card or direct debit.
Keep your phone number. If you have an existing phone number and are staying in the same house then you don't need to change numbers when you join Flip.
Get connected in one week. The majority of Flip customers get connected within seven days of signing up. You can also line up your connection date to coincide with the end of your existing contract.
No data use restrictions. There are no speed reductions or throttling with Flip's Unlimited Fibre plan so you can use as much data as you need at any time of day.
Safe mode. This filtering service provides protection to your family and can block adult content, illegal sites and malicious sites.
What to be aware of
There is a standard UFB installation and setup fee of $25. Additional non-standard fees may apply if you live more than 200m from the roadside. Wiring charges may also apply for extra work to get you connected but Flip will advise you of these to get approval.
While Flip does indicate possible speeds to expect when using their fibre broadband plan, your experience can be different depending on your location, how far you are from the exchange, how many people are using the internet at the same time, your computer and programmes, plus the quality of wiring at your home.
Flip can't guarantee that medical alarms will always work with its broadband services, so currently will not accept new customers that have a medical alarm.
7-14 days notice needs to be given if you wish to cancel your contract.
If you need to move house, Flip will charge a $25 fee to transfer your connection as long as there is coverage at the new address.
Our verdict
Flip broadband is worth considering if you are looking for fast and reliable fibre internet without the frills and just want to have an internet connection for a low price.
Flip provides one simple plan with great local support. Even though there is an installation fee, it is small and you don't have to deal with long lock-in periods or early termination fees. One expense you may have though is purchasing a new modem, but Flip does sell these for a reasonable cost if you don't want to shop for one yourself.