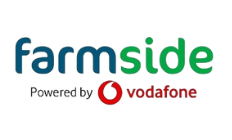 Finder is committed to editorial independence. While we receive compensation when you click links to partners, they do not influence our content.
Farmside broadband deals
Are you a rural or remote-living Kiwi looking for internet access? Find out how you can get connected with Farmside.
Is Farmside right for me?
Farmside offers RBI Wireless, satellite, fibre and copper broadband plans.
The highlights: Special plans designed for the Chatham Islands, Haast and motorhomes
Watch out for: Long plan terms, installation costs
Boasting to be New Zealand's leading rural broadband provider, Farmside is based in Timaru and has been delivering broadband to rural customers for over 16 years.
Today, Farmside offers a wide range of internet solutions including wireless broadband, fibre, satellite and copper, with special plans for Kiwis that are on the Chatham Islands, West Coast or that are travelling in a motorhome.
Owned and powered by Vodafone, Farmside promises reliable and fast broadband no matter where you live in the country.
While RBI Wireless is its most common solution for rural customers, Farmside was the first New Zealand provider to give satellite broadband to New Zealanders living in remote areas. It was also the first to offer unlimited satellite broadband.
Whether you live in an urban area, rurally or in extremely remote parts of the country, Farmside has a service to suit. Read on to find out more about Farmside, the different types of plans and how much they cost.
Compare Farmside broadband plans
Types of plans offered by Farmside
Farmside has a wide range of plans available catering for different locations, available connection types and lifestyles.
ADSL & VDSL broadband
If you are looking for the most cost effective broadband solution and you have ADSL or VDSL available at your place, you can sign up for one of Farmside's broadband or broadband and phone plans.
RBI Wireless broadband
RBI Wireless broadband is now available in more rural areas thanks to the government initiative to improve the broadband coverage area, speed and performance.
Speeds vary between 3G and 4G depending on the area, and you can find out what's available at your place by entering your address on the coverage map on the Farmside website.
If you see that you are in a 4G aerial coverage area, a technician will need to set up your broadband by installing an aerial. If you see that you are in a 4G PnP (Plug'n'Play) coverage area, no installation is needed as you are in a good or excellent coverage area.
Fibre broadband
If you live in an area where fibre is available, Farmside has three plans to choose from with speeds of up to 300Mbps download and 100Mbps upload.
Satellite broadband
When fibre, copper and wireless broadband are not accessible where you live, satellite is available throughout the country. While installation is more pricey than other services, it allows remote-living Kiwis to get connected.
Open term contracts are also available if you aren't able to commit to a 24-month plan. Additional charges apply for non-standard installations.
Motorhome broadband
Whether you live in a motorhome or are taking some time to explore the land of the long white cloud, you can still have access to broadband if you're travelling in RBI coverage areas.
If your RBI Motorhome broadband plan doesn't have enough data for you, you can purchase data boosters ranging from 15GB to 100GB.
Chatham Islands broadband
If you live on the Chatham Islands, you may be able to access ADSL or wireless broadband at your home.
Haast broadband
Farmside's Haast broadband plans are suitable for those living on the West Coast.
Are there any bundled extras with Farmside?
With some broadband plans you can opt for a bundle that includes a landline and fee calling to other landlines. Additional features, such as voicemail, call waiting and talk packs, are available for an extra cost on fibre broadband and phone plans.
On some plans you can purchase extra data when you hit your data cap, with packs ranging from 5GB to 100GB.
What to be aware of
If you go over your data cap, you will be charged for what you use. Fees vary for different types of plans and are either charged per MB or GB.
Some plans include separate allocations for peak and off-peak data. Off-peak is between midnight and 5pm.
Additional charges are applicable for non-standard installations. Farmside provides guidance on the difference between standard and non-standard installation requirements on its website.
Most plan types are available on a 24-month contract, with the exception of motorhome broadband and fibre. Some plans have the option of open-term, and you can find out the costs by contacting Farmside.
Farmside's data usage period runs from the 21st of the month to the 20th of the following month.
FAQs