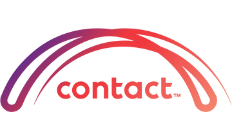 Finder is committed to editorial independence. While we receive compensation when you click links to partners, they do not influence our content.
Contact Energy broadband deals: Bundle and save
Find out how you can save up to $30 a month by bundling your broadband and energy plans.
Is Contact broadband right for me?
Contact offers unlimited broadband plans for energy customers.
The highlights: Save up to $30 a month with Broadband Bundle.
Watch out for: You do need a residential electricity account at the same address you want your broadband.
It wasn't that long ago that energy companies were only relied on for electricity and gas, and internet service providers supplied us with our internet. But these days, we are seeing more companies offering a mixture of services, and enticing customers with discounts for keeping their energy and broadband services together.
Contact is one such company who offers broadband plans along with electricity and gas. Not only can bundling your utilities together save you money, but you also have fewer bills and fewer providers to worry about when managing your household.
Read on to find out more about Contact's broadband service and how much you could save on your monthly bill.
Compare Contact Energy broadband plans
Contact Energy broadband plans
Contact offers unlimited broadband plans through ADSL, VDSL and fibre for its energy customers.
If you are already a Contact customer for electricity, you can sign up for the broadband service, but new customers will need to sign up for both electricity and broadband at the same time.
When you sign up, you can choose a plan for your electricity:
Basic with simple energy rates;
Everyday Bonus Fixed which includes a 2% energy discount; or
Fuel Rewards Plus which gives you a 30c per litre fuel discount once a month.
Then you can choose ADSL, VDSL or fibre broadband based on what is available at your place. There are three types of fibre plans depending on the speed that you need – Fast Fibre, Faster Fibre or Max Fibre.
Maximum download and upload speeds that you can expect with Contact broadband are as follows:
Max Fibre: 950Mbps down/500Mbps up (average peak speeds of 841Mbps down/502Mbps up)
Fast Fibre: 300Mbps down/100Mbps up (average peak speeds of 313Mbps down/110Mbps up, or 100Mbps down/22Mbps up for customers in the the Northpower network)
VDSL: 50Mbps down/10Mbps up (average peak speeds of 39Mbps down/10Mbps up)
ADSL: 10Mbps down/1Mbps up (average peak speeds of 9Mbps down/0.7Mbps up)
All broadband plans are unlimited, so you don't need to worry about deciding how much data you will need each month.
Contact Energy Broadband Bundle
To save on your broadband bill, rather than choosing one of the electricity plans mentioned above, you can opt for a Broadband Bundle. This allows you to bundle your electricity or your electricity and gas together with your broadband to enjoy a monthly discount of up to $30 depending on the connection type. A modem is provided free of charge.
| Connection | Broadband Bundle price | Standard monthly price |
| --- | --- | --- |
| Max Fibre | From $79.99 | $109.99 |
| Fast Fibre | From $59.99 | $69.99 |
| ADSL/VDSL | From $69.99 | $89.99 |
Are there any bundled extras with Contact broadband?
As well as having your broadband and energy on one bill, you can add a landline service. This costs $10 a month and includes unlimited national landline calls.
Calling packages are also available, with options for New Zealand mobiles or international calling to 10 countries.
Product highlights
Free modem. When you sign up for Contact broadband you will be given a new modem to use free of charge. You are welcome to use your own, but it may need some reprogramming to meet Contact's technical requirements.
No fixed contract. Rather than committing to 12 or 24 months, Contact does not lock you into a long-term plan. Having no fixed contract means that you can cancel or change at any time.
Upgrade to fibre. If you are keen to get fibre but don't have a connection to your home just yet, you could be waiting weeks or months for the installation process. Instead, you can sign up for the ADSL or VDSL. By doing this you can get online as soon as possible and then Contact will upgrade you to fibre once the process has been completed.
No data limits. With unlimited data, you can stream and download as much as you want without having to worry about data caps.
Simple pricing. Rather than having separate bills with different providers, you can have your broadband, energy, gas and phone on one account each month. This makes life much simpler with fewer bills to worry about and only one provider to deal with should you have any problems.
Watch out for
To be able to get Contact broadband, you must have a residential electricity account at the same address you'll be using broadband. It is not available if you:
Want to use broadband at a different address than your electricity
Are on weekly or fortnightly billing
Have a Time of Use meter
Are a Bach Plan, PrePay or PrePower customer
Are a business customer
Contact broadband is not available everywhere, so you will need to check if you are able to get a connection at your place.
Our verdict
Being able to save as much as $30 a month on your broadband is certainly appealing, and let's not forget how much easier it is to have fewer bills to think about when managing your household. However, the discount is only available if you sign up for the Broadband Bundle, so it's worth considering all your options to make sure you are getting the best deal for your home.