Black Friday New Zealand 2020: To be revealed
Black Friday is on 27 November 2020. See all the sales right here. Find the biggest sales running all weekend.
The major sale event of the year is kicking off on 27 November and this global phenomenon will see millions of Kiwis enjoying a multitude of bargains.
To help you make the most of the Black Friday and Cyber Monday sales in New Zealand, we've put together absolutely everything you need to know when it comes to Black Friday 2020. We're talking the sites to bookmark, items to buy and some top-secret shopping tips to get the most out of the day.
We will also put together all the best deals on Black Friday 2020 right here so you can see them all in one place. You can search by store, search by category or just scroll through and compare.
Black Friday deals
Deals during Black Friday 2019
In 2019, Black Friday was big – in fact, bigger than the year prior. Black Friday is the last major sale event for the year until Boxing Day, so these sales tend to not only offer incredible savings but give shoppers a great opportunity to get their Christmas shopping done and dusted. On Black Friday we tend to see sales site-wide or storewide compared to Boxing Day where select stock from the last year is all put into a sale silo. This means that Black Friday is a really good opportunity to pick up popular items that you don't often see on sale.
We've got a pretty good feeling that a fair amount of sales will start earlier than expected and actually finish at a later date. Who doesn't love more time to shop and take advantage of some of the best deals of the year? Check out last years Black Friday deals below:
This is the time to shop tech and fashion. Similar to Cyber Monday, we predict that stores like eBay, Catch, Kogan and Amazon will feature discounts on a wide range of tech products. If fashion is more your thing, keep an eye out for THE ICONIC, ASOS and Catch. We usually see around 30–60% off so it's the perfect time to shop.
Amazon is starting early. From 22 November, you'll be able to access new deals daily across a whole range of categories. Expect to see huge savings on Amazon devices, such as the Echo Dot and the Fire 7 Tablet. There will also be sales on fashion brands like adidas, Under Armour and Calvin Klein underwear.
Catch is offering access to all kinds of outlets. Shop discounts on brands like Apple, Nike, Converse and Lorna Jane. You also need to check out the IT hub which features huge savings of up to 56% off.
Kmart is dropping 100 never-seen-before products. The new items will only be available from 29 November to 2 December, so you'll have to get in quick.
Big W will be slashing prices on Dyson vacuums. The retailer has announced that it will host sales on Dyson, Playstation and Google Home on Black Friday.
Members-only sales: With the rise of the eBay Plus membership and Amazon Prime users, there will most likely be some members-only sales this Black Friday. This means you will want to act fast so you don't get delayed at the checkout on the day.
Sephora will be offering 15% off everything. If you're in the market for some new beauty items or want to get some shopping done for the holiday season then Sephora should be on your hit-list. The retailer will be holding a 15% off sale for the 24 hours starting on the 29 November.
---
What people bought during Black Friday 2019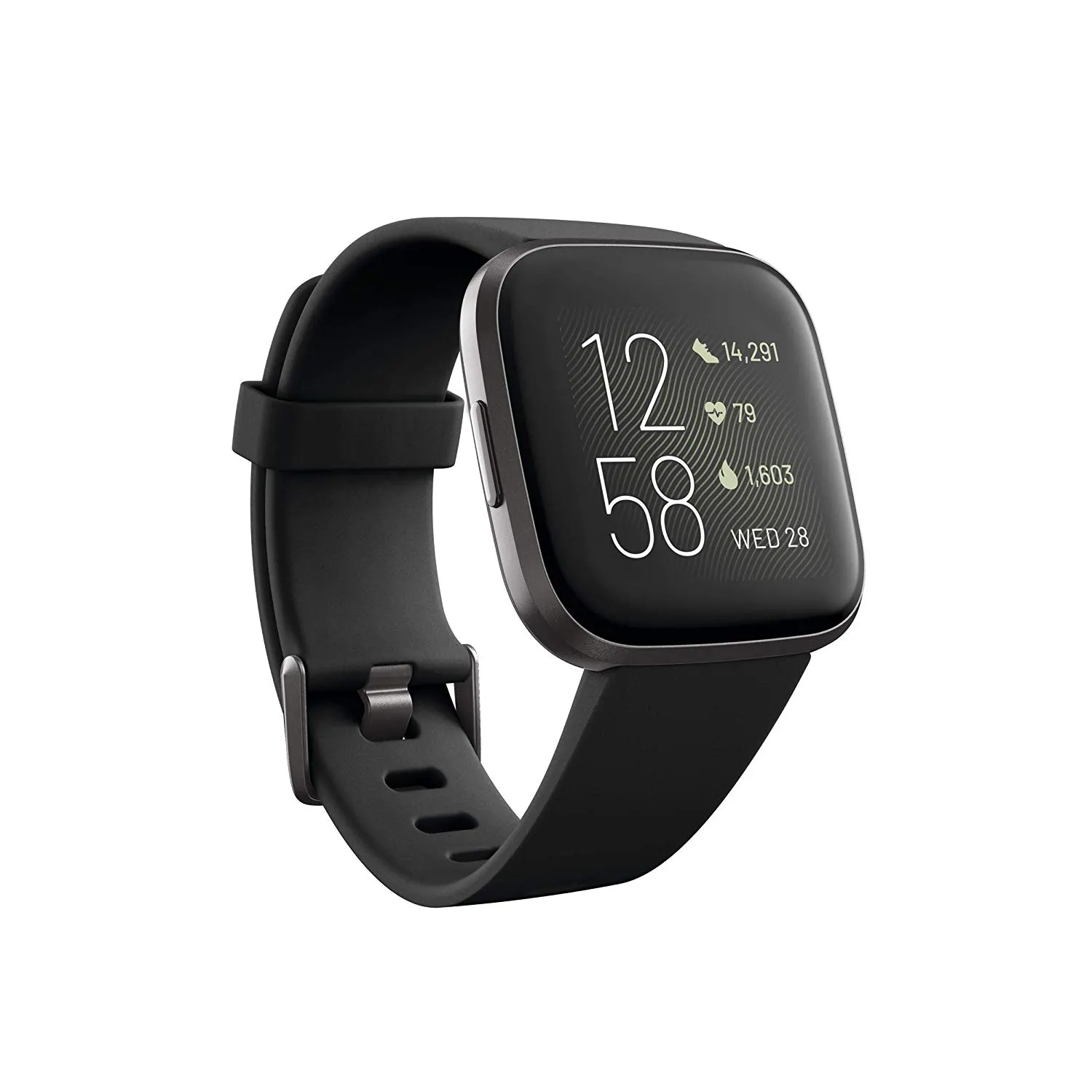 FitBit Versa 2
The Fitbit Versa 2 makes a great gift for yourself or a loved one. It also tends to be a popular sale item towards the end of the year.
Shop now: eBay and Amazon.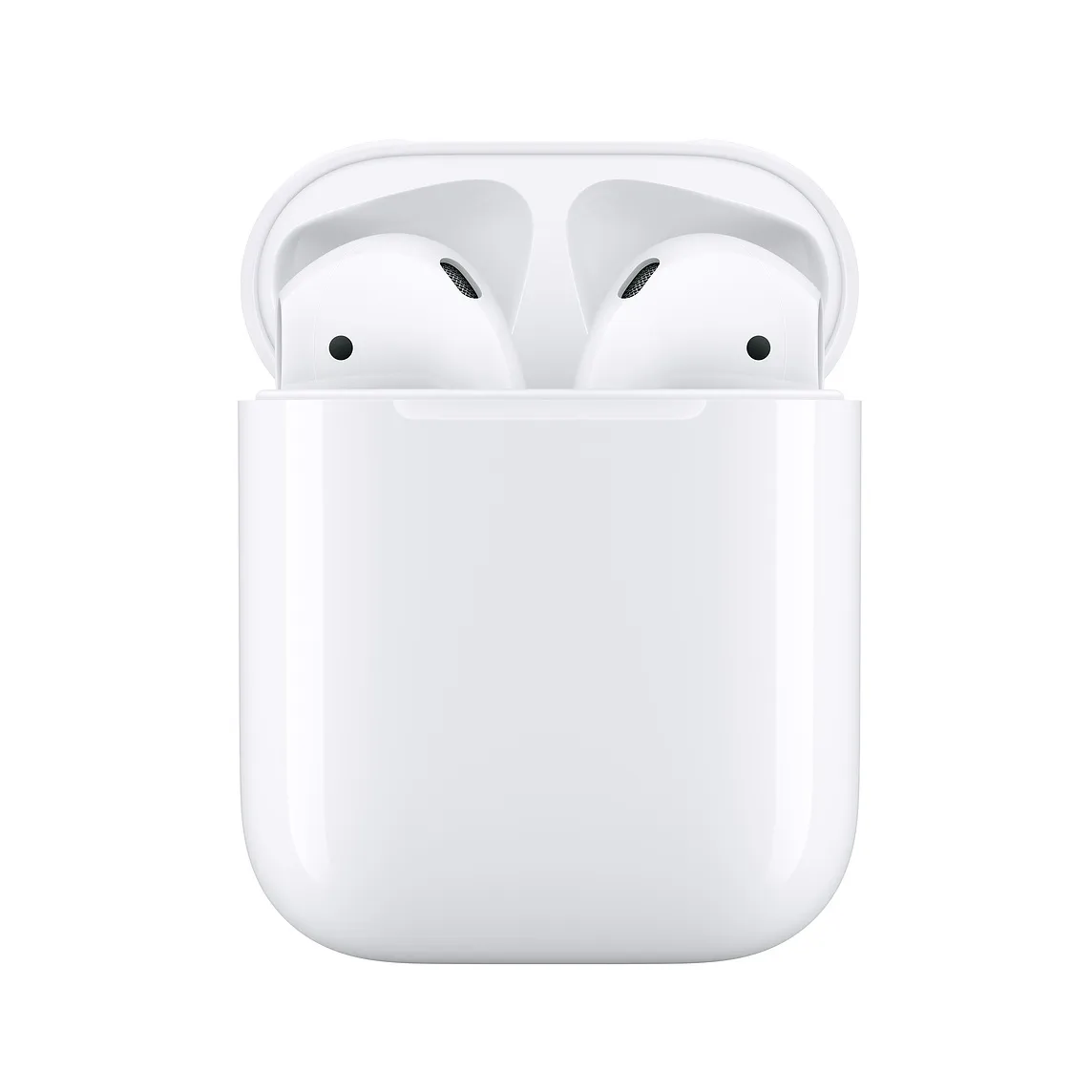 Apple AirPods
Over the last 12 months, we've seen some pretty significant deals on AirPods so we bet we'll see even more on Black Friday.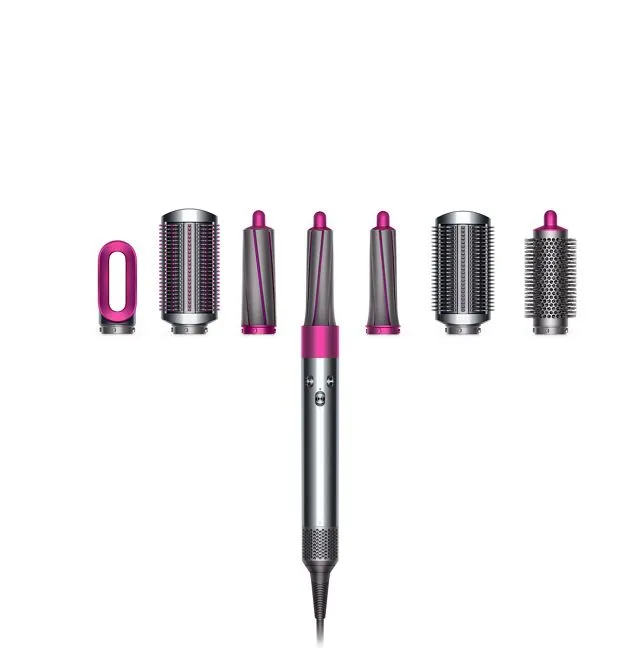 Dyson AirWrap
The Dyson Airwrap launched last year but this hot ticket item included in any Black Friday sale will definitely lead to a sell-out.
Shop now: eBay and Amazon.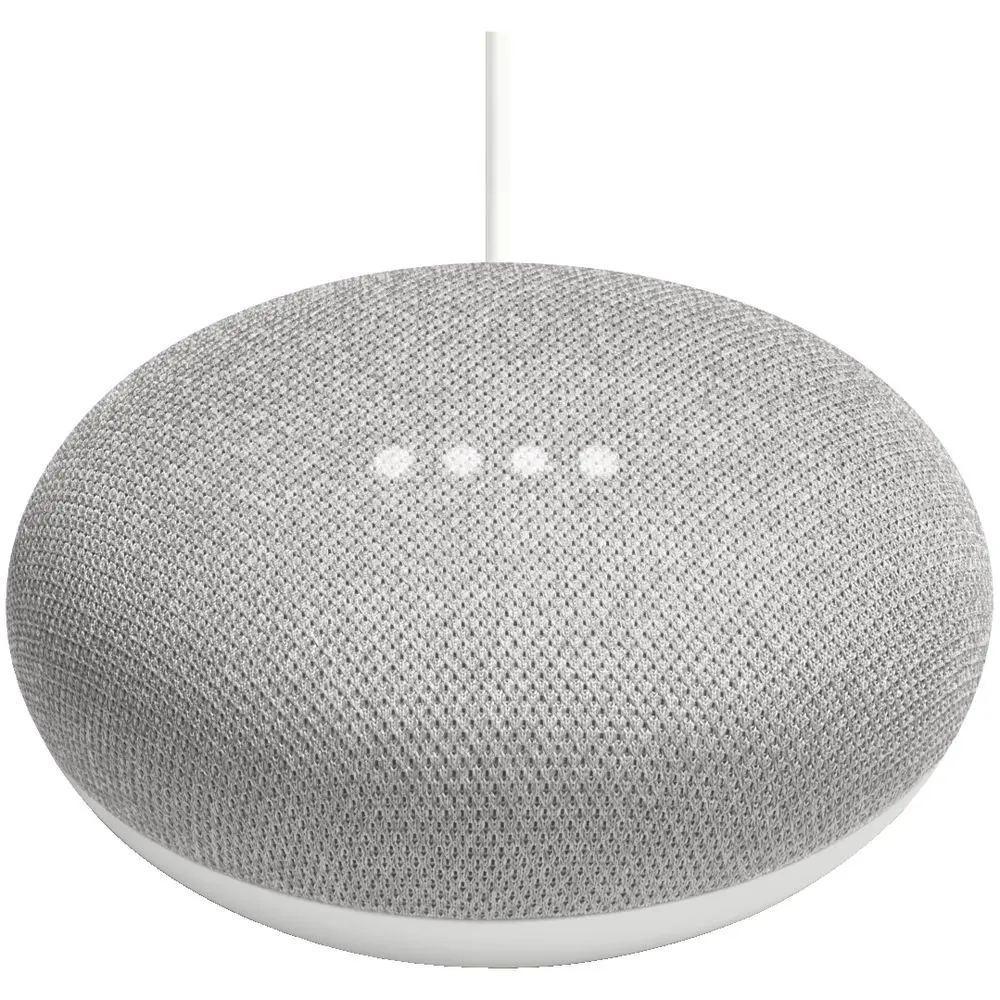 Google Home Mini
Smart speakers are one of those items that go pretty quickly during sale periods and the Google Home Hub and Google Home Mini will be no different.
Shop now: eBay and Amazon.

Nike Air Force 1
Everyone loves a good sneaker sale and the Nike Air Force 1 has really come back into style within the last couple of months. Expect to see this shoe reduced.
Shop now: THE ICONIC and ASOS
These items seem to be making a frequent appearance on a lot of Christmas wish lists this year too. They aren't cheap, so this sales event is the perfect opportunity to save on Christmas gifts, or presents for yourself – whatever you prefer!
---
Where to shop on Black Friday

Every year Catch has launched some pretty killer Black Friday sales. The Catch Black Friday 2018 sale included some really great items like a Dyson Vacuum, Daniel Wellington Watch, Sheridan bedding and much much more. We're sure that this year will be no different and most likely bigger and better than last year. In fact, it's already rolling out some deals a little early.
In 2020, it's safe to assume you'll be able to find some more Dyson items, maybe even a Google Home and lots of stocking fillers for Christmas gifts.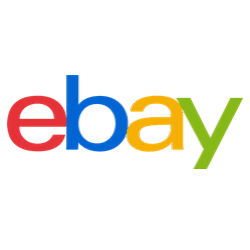 2. eBay
eBay has already started its Black Friday sales, slashing 20% off millions of products spanning tech, homeware, entertainment, beauty and more. Some products that you can nab a deal on include Apple AirPods, Dyson vacuums, Apple TV, Bose headphones and speakers, La Mer serums, Dr Martens boots and LG OLED TVs.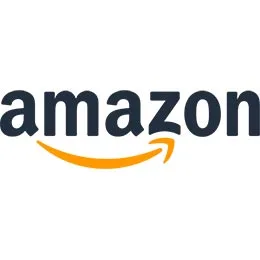 Amazon is another online retailer that will be offering some pretty strong sales come 29 November. In 2018, the Black Friday sales were across a range of categories on the site including fashion, tech, beauty, home, books and so much more. We're sure that its 2019 sale will include all of these yet again with some giant discounts. It has actually already started offering some Black Friday deals, which you can check out here.
Black Friday vs Cyber Monday
Black Friday and Cyber Monday are two of the biggest sale events of the year. This year, Black Friday is on Friday 29 November and Cyber Monday will be on 2 December. So in other words, they're right around the corner.
When these two sale events started, they had a pretty big difference. Black Friday was predominantly held in-store and Cyber Monday was all about online sales. Now, Black Friday sales are now both in-store and online whereas Cyber Monday sales are just online. But which day has better discounts?
Each retailer is different with Black Friday and Cyber Monday sales. Sometimes brands will hold different sales on these days but we can sometimes see stronger deals on Cyber Monday. If you want to wait to get a better deal then this could lead to bigger savings but you also run the risk of the hot-ticket items selling out.
If you're shopping for tech items, you're probably better off doing most of your shopping on Black Friday. Tech is one of the most popular shopping categories during this day and products tend to sell out. Fashion and beauty sales often continue over the weekend but if there are any cult brands you're after like Nike or Wrangler then buy them first.
Our suggestion? If you see a Black Friday deal that's a good saving and has your product in stock, we'd buy it then and there. Lots and lots of Kikis are now shopping during this sale period between 26 November and 3 December so you won't want to miss out.
When is Black Friday 2020 for New Zealand?
Black Friday will officially start at 12am on 27 November.
If you're shopping online, Black Friday will start smack bang at the stroke of midnight. This means that if you're wanting to score the best deals online you may want to set your alarm. In the past, some stores like Amazon and eBay have kicked off Black Friday sales early so be sure to keep your eyes peeled.
For bricks-and-mortar Kiwi stores, the sales will start at the beginning of the day on Friday. These tend to conclude at the end of the day but this sale period tends to be pretty flexible so you may see some deal extensions.
There is also Cyber Monday, which falls on 30th November. This sale event is specifically tailored towards online-only deals. This means that you will be able to find a multitude of deals online but most likely not too many in physical retail stores.
All in all this sale period is jam-packed with some pretty huge savings. You'll want to keep an eye out between 27 November and 30 November, with the majority of sales falling on the Friday and Monday.
Why does Black Friday and Cyber Monday matter for Kiwis?
These sale events matter for one big reason: Savings.
The sales and deals available over this weekend offer an incredible opportunity to get the jump on your Christmas shopping and purchase expensive items for ridiculously cheap prices.
Black Friday and Cyber Monday are becoming such a big deal to Kiwi shoppers that according to the ABS, in 2018 December's overall retail turnover fell. In 2020, Cyber Weekend of sales fall both November so it's a perfect time to check your Christmas present shopping off your to-do list.
If you're a savvy shopper and want to see all the Black Friday 2020 deals in one place then be sure bookmark this page where we will be updating the sales from the day LIVE.
---
When do Black Friday sales end?
Black Friday sales will typically end when retail shopping hours end on the Friday. However, plenty of stores extend their sales across the weekend. Even more stores extend their sales online. If you're worried you've missed out on something, it's always good to double check which stores are extending their sales.
---
What is a doorbuster deal?
These are deals or products that are only available at certain times, such as when the doors open first thing in the morning. However, according to Mark LoCastro of DealNews, the majority of doorbuster deals will be available online at a similar (or even cheaper!) price.
---
Shopping tips for Kiwis on Black Friday 2020
Keep an eye out. Many retailers publish their deals before Black Friday, meaning you have time to consider your options and really find the best bargain.
Compile a wish list. The Black Friday madness includes deals on anything and everything. Get organised and create a wish list of items you really want, that way you can track and see which stores are offering discounts on them. It also helps to stop you from over-spending during a sale.
Shop around. You might find a better deal elsewhere. For example, Apple is notorious for offering mediocre Black Friday deals. Check out stockists like eBay and Amazon for a bigger and better discount.
Make sure the retailer ships to New Zealand. If you're choosing to buy from overseas, you can still access the retailer's Black Friday deals, jut ensure they ship to your home address.
Don't forget that electronics might not work. It's easy to get caught up in the bargains. Some of the best deals in the US revolve around new TVs, but even if you buy one at a massive discount, you'll probably need an adapter and a transformer. Also factor in the higher shipping cost.
Black Friday FAQs
1. Why should Kiwis shop Black Friday?
Black Friday didn't always matter to Kiwis. It started out as a US shopping event but slowly, New Zealand retailers also started offering discounts on the day. As a result, we've seen this day grow bigger and bigger each year and it has become one of the largest shopping events in New Zealand.
Even though Black Friday originated in the US, the amazing deals are available here too. Each year more retailers are joining in on the Black Friday fun and launching huge sales. It's also a great opportunity to do your Christmas shopping as it's the last sale event before Boxing Day.
2. When do Black Friday sales end?
As mentioned above, Black Friday sales can be a little flexible. Some online sales will end after 24 hours at midnight on 27 November. Others may end when the stock sells out. Some retailers even extend their sales for the entire weekend. It can be a bit of a lucky dip.
For physical stores, Black Friday sales will typically end when retail shopping hours end on the Friday. However, similar to online sales, a selection of stores extend their deals across the weekend or will continue to run them until stock runs out.
We keep this page updated with all the running sales from Black Friday so if you're unsure whether any sales are still on, feel free to come back and check which brands are still celebrating Black Friday.
3. What is Cyber Monday?
Cyber Monday originated as the online version of Black Friday. This year, Cyber Monday falls on 30 November.
Black Friday started out as a sale event that was only in stores so Cyber Monday became the online counterpart. It was created to encourage people to shop online before the Christmas season. It started out as a way for smaller retailers to compete with the big-name brands on Black Friday but pretty soon every retailer was taking part in the sale event.
Much like Black Friday, it originated as more of a US sale event but has quickly become a shopping tradition for many Kiwis.
The retailers who take part in Cyber Monday are usually the same ones that offer Black Friday bargains. Sometimes retailers just continue their Black Friday sales through to the Monday but often we actually see brands strengthen the deals. This can give shoppers an incentive to wait until Monday to take advantage of stronger sales but you do run the risk of the more popular items being sold out.
4. What's the origin of Black Friday?
Black Friday takes place the day after Thanksgiving. The term "Black Friday" comes from the horrendous traffic accidents and sometimes violence that would result from the chaos of "savvy shoppers". Philadelphia police actually created the phrase to address the absolute mayhem of bargain hunters and all the crazy things that would happen on Black Friday.
While many explanations link the name to the fact that retailers operate at a loss or "in the red" from January to November, this is the day their profits turn around ("in the black"), the name actually dates further back than that.
5. Where can I find the best Black Friday sales?
Opening up a number of tabs to see multiple brands' deals on Black Friday is a huge waste of time and you risk missing out on your items. To find the best deals from Black Friday all in one place then head back here to Finder on the day.
We will be updating this page live throughout the day with all the hottest sales that you definitely won't want to miss out on. We cover fashion, beauty, tech, home, wellness and much much more, so there is something for everyone to shop.
6. How do I find the best Black Friday 202o deals?
Doing your research can really help during sale events. Sometimes you can see some brands being a bit sneaky and bumping up prices in October so that the discounts on Black Friday will look like a better deal. Also being aware of the real price and not the RRP (recommended retail price) is good knowledge to have to make sure your savings are as big as they're made out to be.
7. Can I return items I bought on Black Friday?
For some retailers, yes. For some retailers, no.
It's super important not to get too excited and buy up a storm before checking the returns policy. Some online stores allow you to return items for a refund or store credit, whereas others will only allow you a store credit. There are even some that don't allow returns at all and so you definitely want to make sure you're checking the retailer's returns policy.
8. How does Black Friday work?
This sale event kicks off both in-store and online. Over the last couple of years, we've really seen an extension to how long these sales run for too. So if you're the type of savvy shopper that enjoys to bargain hunt in their pyjamas then this day is for you.
That's because a lot of Black Friday deals are available from the comfort of your own web browser.
Even though these sales have started to run over a few days, we still suggest getting in early. This way you can really nab the pieces you're after because highly coveted items will sell out faster than you can remember your credit card details. No one needs that heartbreak.
The best thing to do is to make sure you're organised. Write a list and know what you're after so all you have to do is click that beautiful "checkout" button.
9. Are Black Friday deals real?
You can bet your bottom dollar they are.
Every Black Friday tends to have two types of sales. A pre-set sale is determined by the brand or stockist and is normally set weeks in advance.
The second (and most exciting in our opinion) is the price drops or matches throughout the day. Retailers are all battling it out to get you to shop through them, so they need to have the best prices. This is one of the main reasons we see such big bargains throughout Black Friday.
---
Read more on this topic