Finder is committed to editorial independence. While we receive compensation when you click links to partners, they do not influence our content.
Bad credit payday loans
Don't want to take on long-term debt? Here's what you need to know about bad credit payday loans.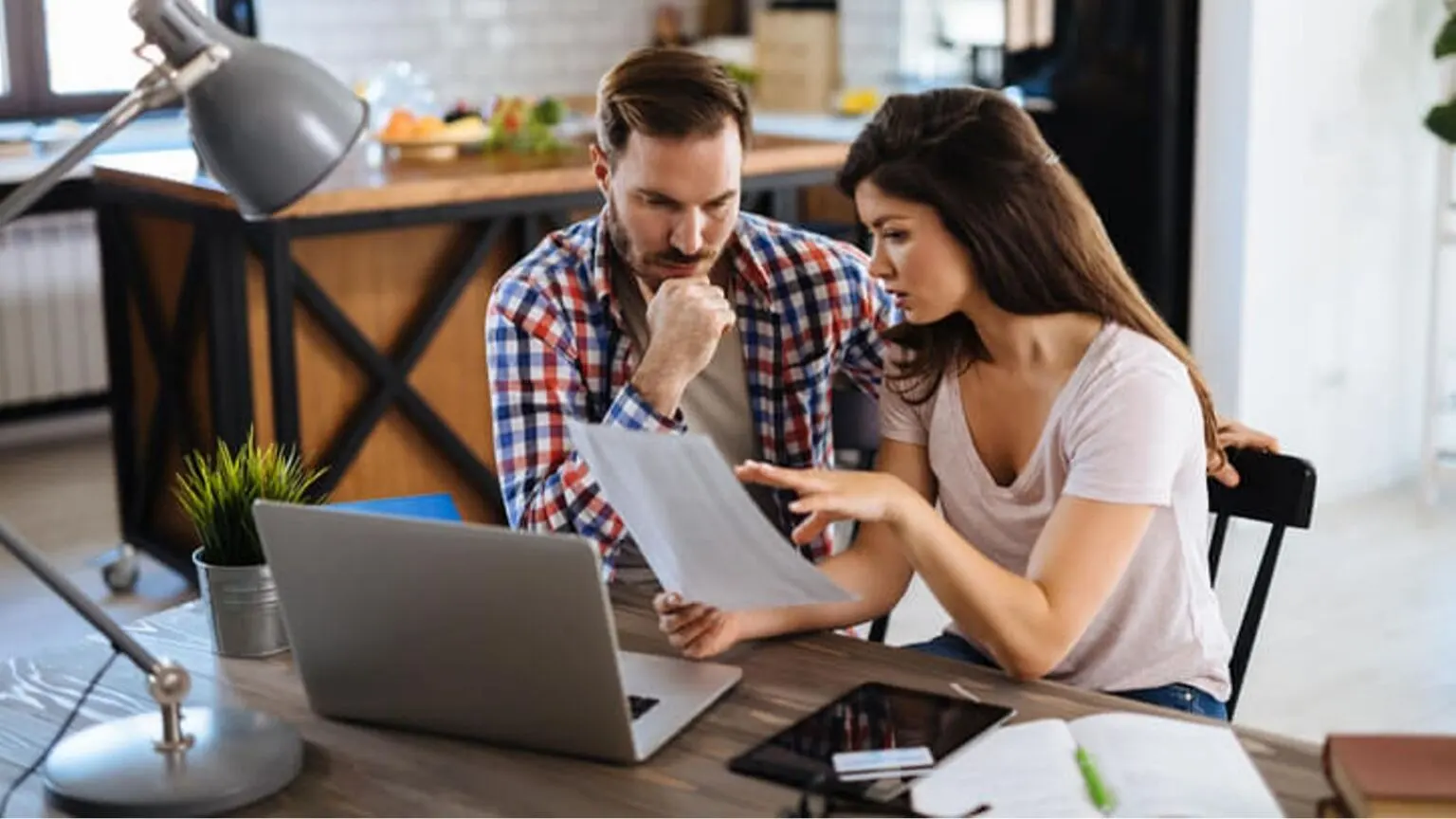 We all have times where we run into unexpected expenses, from car repairs to dental work and just about anything in between. When you need a little extra cash to get through to your next payday, there is the option of taking out a bad credit cash loan.
⚠️ Warning: be cautious with short-term loans
If you're experiencing financial hardship and would like to speak to someone for free financial counselling, you can call the MoneyTalks helpline operated by FinCap on 0800 345 123. It is open from 8:00am to 5pm, Monday to Friday and 10am to 2pm Saturday. When comparing short term loans, ensure you take into consideration any fees, charges and rates you may be charged.
Alternatives to short-term loans
Consider these alternatives before applying for a payday loan:
Use online Government resources. The Commerce Commission New Zealand website explains how loans works and what to be aware of when borrowing from a lender.
Payment plans. Talk to your electricity, gas, phone or water provider to see if you can work out a payment plan or receive an extension on your due date if you're behind on payments.
Contact your creditors. Speak with creditors about extending the due date of your payment, or working out a new payment plan that works for both of you. Seek personal loans elsewhere. Consider a small personal loan from a bank or a credit union. You may qualify for a loan with much lower interest rates than those offered by payday loan companies.
Pay with credit card. Consider paying with your credit card to cover your emergency bills or payments. This is not a long term solution, as you'll need to pay off the balance as soon as possible, but it's an alternative to a short term loan with high – and immediate – interest rates.
Please note: If you are suffering financial problems related to the coronavirus pandemic you may be eligible for additional support.
Lenders that welcome applicants who have bad credit
Can I obtain a payday loan with bad credit?
Payday lenders operate with different lending criteria to other institutions, such as major banks, which is the main reason they can offer loans to borrowers with negative marks on their credit file. Payday lenders consider your employment situation, how much you earn, or whether you receive Work and Income payments. They look at the last 90 days of your bank statements to see if you're eligible for a loan.
If your credit rating is dreadful, but you still have a regular income, a no credit check payday loan may be something to consider.
Am I eligible for a loan?
The requirements vary from each institution, but you usually need to meet the following criteria:
A New Zealand citizen or permanent resident
Over 18 years of age
Receive a regular income, either through employment, Work and Income benefits or a private source, eg investments.
These criteria are an example of the standard eligibility requirements. You should check you meet the eligibility criteria set by the lender before you apply.
What features come with a bad credit payday loan?
The features that come with a short-term bad credit loan include the following:
Convenient online application. Lenders allow you to apply online and the application process only takes a few minutes. You should hear a response immediately.
Receive your money quickly. It's standard for payday lenders to offer a one-day turnaround. If you submit your loan by the cut-off time, usually 4 pm, your funds arrive on the next business day.
Apply for as much as you need. These lenders offer various loan amounts, usually between $100 and $2,000. You may also find loans up to $10,000.
Easy repayments. Lenders usually direct debit your repayments from your account automatically, so you don't have to worry about missing a payment.
Repay the loan early. You can usually repay the loan early without penalty. However, make sure you check the product disclosure statement (PDA) to see if this applies to your loan.
How to find the right payday lender for you
With so many payday loan providers appearing online, it may be difficult to know where to look first. It's essential you find the right loan for you, so Finder has found specific aspects of payday loans for you to consider before making a final decision.
Research lenders thoroughly.
Lenders have the right to access your bank account details, so you need to be sure they are trustworthy and have a good reputation. Look at each website carefully and make sure it is easy to find the provider's policies and loan terms. Some online lenders have a live chat tool, where you can discuss your needs and ask questions. It is also advisable to read reviews and testimonials from other customers.
Find out what the fees and interest rates are.
High fees and interest rates are the price you pay for efficiency and fast access to funds. Make sure you check these out and can afford the repayments.
What is the turnaround time for receiving your funds?
How fast do you need the money? Do you need it within an hour, or do you have a day or two to spare? Most lenders transfer the money directly into your account, within a time frame of 1 to 24 hours (on business days). However, there are some weekend lenders out there.
Can you get loan extensions or redraws?
Some loan companies may extend the term of your loan for up to 90 days. Of course, the provider charges extra fees for this. Before you sign anything, always ask what happens if you cannot pay back the loan on time. Make sure to ask about any hidden or extra fees you might incur within the time you have to pay back the loan. You should have a reasonably good idea of how quickly you can pay off the loan, so try to avoid an extension if you can.
Example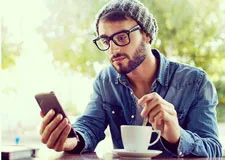 Harry was driving when he had a small car crash, colliding with a tree. The bonnet of his car was pushed out of shape and the engine needed repairs. The total cost was close to $1,000, but he didn't have the money or the credit history to access a loan. He needed the car repaired quickly, so looked at his short-term loan options. Harry was employed full-time in government work and was approved for a small loan, which he needs to repay over his next two paydays. The loan was in his account on the same day and he quickly had the car repaired.
The good and the not-so-good of payday loans
Straightforward application process.
Lodging your application online removes the paperwork and provides a solution to unexpected expenses.
Quick turnaround time.
Many lenders deposit the funds into your bank account within 24 hours.
Bad credit history.
Most lenders focus on your current financial status, which is helpful for anyone with a low credit rating.
Many brands to choose from.
There are many reputable online lenders from who you can choose. It's essential to find the right company that suit your needs.
Higher fees.
The fees are higher than for most other personal loans and may end up costing you more than you can afford.
Payday loans are not a long-term solution.
If you are having financial difficulty, a payday loan is just a "quick-fix" short-term solution. It does not help minimise your overall long-term debt.
Dishonest lenders.
Unfortunately, fraudulent lenders operate online. It can be hard to detect dodgy lenders since you cannot walk into a store. There is only one way to avoid taking out a loan with a dishonest lender – do some research. Make sure the lender you choose is well-known and reputable.
How can I apply for a payday loan without being ripped off?
With so many lenders out there, applying for a bad credit payday loan can be tricky. Use the comparison table above to guide your decision-making process. Follow the "More Info" and "Go to Site" links to the lenders' websites for further information on what each can offer you. Make sure you assess your financial situation first, to ensure you can meet the repayments.
More guides on Finder