Aliyyah Camp is a writer and personal finance blogger who helps readers compare personal, student, car and business loans. Aliyyah earned a BA in communication from the University of Pennsylvania and is based in New York, where she enjoys movies and running outdoors.
Latest articles by Aliyyah Camp
2 articles written by this author
Receiving a pension shouldn't stop you from getting a loan. Find out what loan options you have whether you're using Kiwisaver or getting NZ Super.
Aliyyah Camp
26 June 2019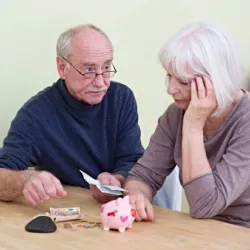 If you don't have the money to pay for the dentist, why not consider a dental loan? Read this guide to find out what options you have to cover the costs of dental work, including surgery, and what lenders are available.
Aliyyah Camp
26 June 2019