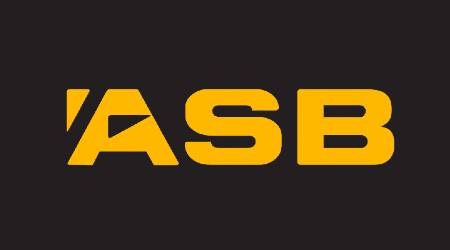 Finder is committed to editorial independence. While we receive compensation when you click links to partners, they do not influence our content.
ASB KiwiSaver review
Explore six no-frills KiwiSaver plans catered to a range of risk levels and investment preferences.
With six different funds each tailored to varying risk levels, ASB offers compelling KiwiSaver plans for every investor — no matter their risk profile.
This article will examine ASB KiwiSaver schemes, their returns and fees so that you can decide if ASB fits your investment needs.
About ASB
ASB offers both standard investment portfolios and ESG funds with its KiwiSaver plans. It thus allows investors to practice impact investing while benefiting from market-leading returns at a low cost.
ASB KiwiSaver funds and performances
There are six ASB KiwiSaver funds for you to choose from, ranging from conservative to growth portfolios.
Please note that past performance is not a guarantee of future returns.
Generally, a conservative investment portfolio tends to consist of less volatile income assets, while riskier funds promising greater returns usually hold growth assets such as equities.
Listed below are the various ASB KiwiSaver funds you can invest in, ranked by increasing risk.
NZ Cash Fund. With a portfolio of investment-grade short-term deposits and fixed interest investments, ASB's NZ Cash Fund is great for risk-averse investors who might need to withdraw cash in the short-term.
Conservative Fund. The ASB Conservative KiwiSaver targets modest total returns. It is best-suited for risk-averse investors looking for higher returns than the NZ Cash Fund.
Moderate Fund. The Moderate Fund by ASB is a 60/40 portfolio for investors intending to achieve moderate gains. It is weighted 60% to income assets and 40% to equities.
Balanced Fund. With ASB's Balanced KiwiSaver Fund, you'll get a slightly higher allocation to growth assets, making it a well-balanced portfolio for those seeking moderately high returns.
Positive Impact Fund. ASB's Positive Impact Fund provides the perfect opportunity for investors intending to make a more positive social and environmental impact. This fund excludes ESG non-compliant industries and focuses on businesses actively tackling the challenges of tomorrow — like building clean energy infrastructure or affordable housing. The fund itself has the same asset allocation as the ASB Balanced Fund, consisting of growth equities (60%) and income assets (40%).
Growth Fund. The ASB Growth KiwiSaver fund is targeted at investors with a longer investment time-frame who can ride out short-term volatility for greater returns. It has the highest risk level of all the funds offered by ASB with approximately 80% of the fund being allocated to volatile, high-return growth assets.
ASB KiwiSaver fund fees
ASB's KiwiSaver schemes come with fees that you should watch out for.
Annual fund charge. ASB's fund management fee ranges from 0.35% to 1.00% per annum. In general, the more complex and risk-on the fund is, the greater the fund management fee. The highest fund management fee of 1% per annum applies to the Positive Impact Fund, due to the additional effort required to conduct ESG analysis.
Remember to check with ASB on the exact fund fees you might have to pay before investing in their KiwiSaver scheme. After all, the precise amount in fees could depend on your fund type and KiwiSaver balance.
What other products does ASB offer?
Other than KiwiSaver funds, ASB offers a host of financial products like insurance policies, loans, mortgages, credit cards and bank accounts.
In addition to this, ASB further offers ASB Managed Investment Funds, where you can invest in a diverse portfolio that is managed directly by ASB.
Conservative investors can also consider ASB's fixed-interest bonds or term investment deposits. Both of these schemes offer lower returns than a KiwiSaver fund but require less risk on your end.
How do I join ASB?
Application process
To join ASB's KiwiSaver scheme, simply sign up directly via ASB's website. Existing ASB clients can log on to their accounts and subscribe to the KiwiSaver scheme. New clients will need to create an ASB account first. ASB will then get in touch and help complete your application.
Eligibility criteria
To invest in the ASB KiwiSaver fund, you must first be eligible to join their scheme. You need to be:
A New Zealand citizen,
Entitled to live in New Zealand indefinitely
If you are holding a temporary student, visit or work permit, you will not be eligible for the KiwiSaver scheme.
Documents required
You may need to have the following documents on hand during your application.
IRD number (and your accurate PIR)
Driver's licence
Summary
ASB offers six no-frills KiwiSaver funds to help you grow your wealth and save up for retirement. These KiwiSaver plans come with varying risk levels to suit your investment preferences. Whether you're saving for your first house or looking to earn passive income over your retirement years, an ASB KiwiSaver fund could be a great fit for you.