AirHelp deals and discounts for March 2020
Are you eligible for compensation? Claim with AirHelp and get extra savings with these deals and discounts.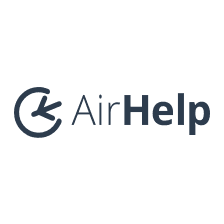 Not all flight delays lead to a loss of money. Passengers no longer have to deal with the hassle of trying to get compensation for flight disruptions thanks to AirHelp. who can submit claims on your behalf. The company advocates for the rights of air passengers by educating flyers about their eligibility to claim compensation and campaigning for national governments to introduce air travel rights.
Whether your flight is cancelled, you've been denied boarding, you have issues with baggage or your flight is delayed, rest assured that AirHelp is here to assist.
AirHelp deals and discounts