Finder is committed to editorial independence. While we receive compensation when you click links to partners, they do not influence our content.
The 20 best series to stream on Acorn TV in New Zealand
Acorn TV is an exquisite source of British television, with international titles peppered in as well.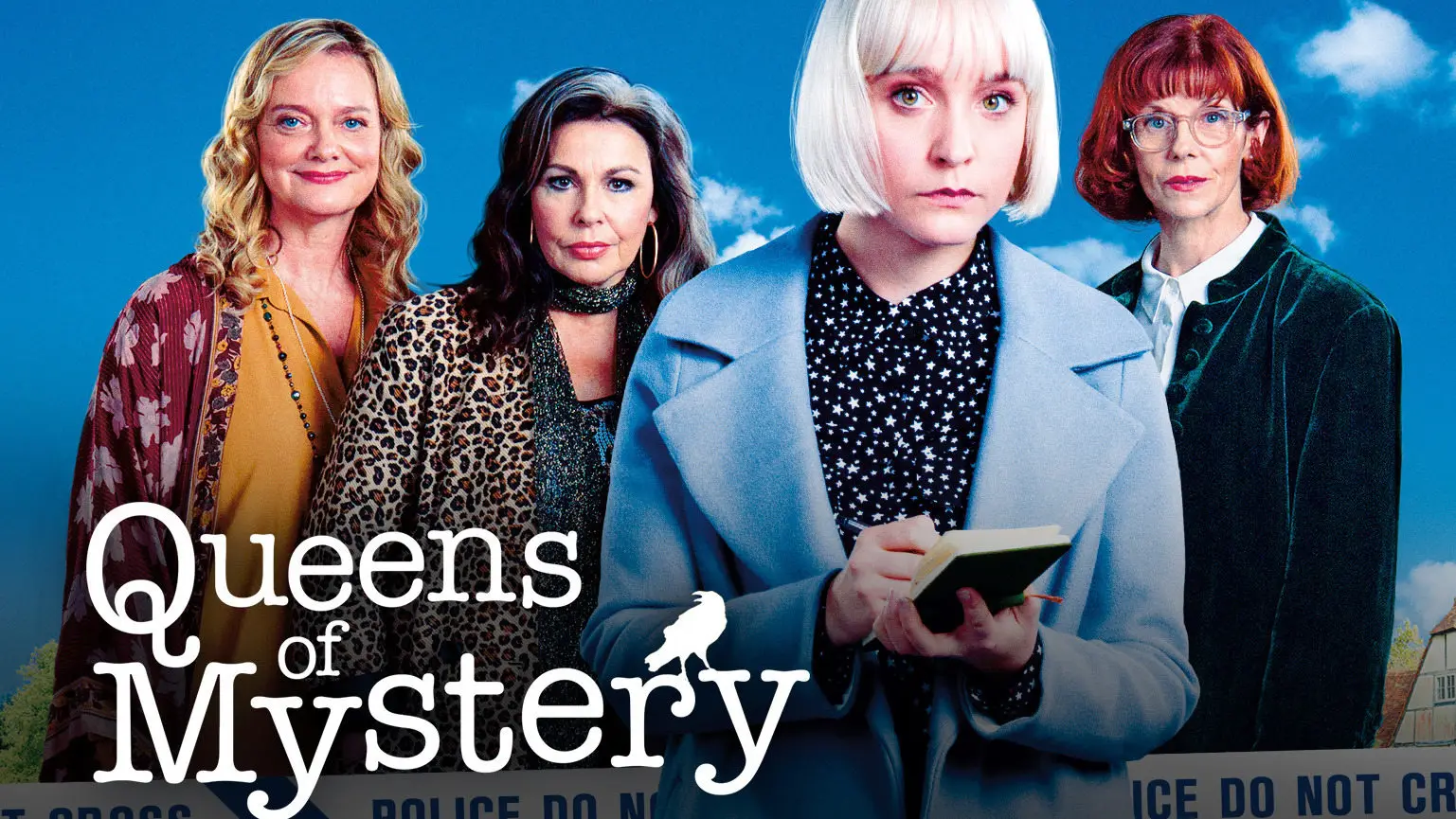 Do you enjoy British television? Acorn TV has your back. With a library brimming with hundreds of hours of content, the streaming platform is your go-to source for quality British content that can be difficult to find elsewhere. Plus, it also features titles from Australia, Ireland, New Zealand and more, so you can expand your entertainment horizons.
But once you sign up, the sheer choice available might be overwhelming. To lend a helping hand, we've decided to list the 20 best series currently available to stream on the platform. We've taken into consideration their IMDb and Rotten Tomatoes scores, but we relied on personal preference as well to keep things interesting.
Without further ado, here are 20 of the best shows on Acorn TV. They'll be a solid starting point when building your watchlist.

1. Line of Duty
---
Year: 2012
Cast: Martin Compston, Vicky McClure, Adrian Dunbar, Craig Parkinson
Rotten Tomatoes score: 97% Fresh
IMDb score: 8.6
A highly acclaimed crime thriller, Line of Duty centres on the investigations of AC-12, a controversial police anti-corruption unit. The show is cleverly plotted, with twists that keep you on the edge of your seat. Who is corrupt? Who is genuine? It's hard to predict, especially since the acting is top-notch. You'll be in for a wild ride once you start bingeing this one.

2. Detectorists
---
Year: 2014
Cast: Mackenzie Crook, Toby Jones, Rachael Stirling, Gerard Horan
Rotten Tomatoes score: 100% Fresh
IMDb score: 8.6
This wonderful comedy follows the lives of two eccentric metal detectorists, who spend their days plodding along ploughed tracks and open fields hoping to uncover the treasure of a lifetime. At the same time, they bicker like an old married couple, to viewers' delight. Funny but also touching, Detectorists provides the ultimate escape. Consider it the TV equivalent of a warm hug.

3. Rake
---
Year: 2010
Cast: Richard Roxburgh, Matt Day, Kate Box
Rotten Tomatoes score: 100% Fresh
IMDb score: 8.6
Rake is a dramedy about an efficient defence lawyer who isn't afraid to tackle the trickiest cases in Sydney. He might have some personal demons, but he is a champion of the lost cause, both in the courtroom and in the bedroom. All these qualities make him particularly lovable, to the point where you'll be completely enthralled with Rake. The show makes for an uplifting binge.

4. Broadchurch
---
Year: 2013
Cast: David Tennant, Olivia Colman, Jodie Whittaker
Rotten Tomatoes score: 92% Fresh
IMDb score: 4.4
Broadchurch revolves around the murder of a young boy in a small coastal town, which brings a media frenzy. The presence of the investigators and the general attention threatens to tear the community apart, while slowly revealing its secrets. Well-crafted and beautifully acted, this is the kind of series that grabs you from the very first scene. You'll likely finish the whole thing in less than a week.

5. Foyle's War
---
Year: 2002
Cast: Michael Kitchen, Honeysuckle Weeks, Anthony Howell
Rotten Tomatoes score: N/A
IMDb score: 8.4
As WWII rages, DCS Foyle fights his own war on the home front, investigating crime on the south coast of England. That's the premise behind Foyle's War, a prime example of sustained excellence in television. While it stays true to the times it depicts, the series tackles modern social issues like racism and domestic assault without missing a beat. Foyle's War lasted for eight seasons, each better than the last. Make sure you tune in.

6. Black Books
---
Year: 2000
Cast: Dylan Moran, Bill Bailey, Tamsin Greig, Paul Beech
Rotten Tomatoes score: 93% Fresh
IMDb score: 8.5
Black Books is a hilarious sitcom that centres on Bernard Black, the owner of a bookstore. His customer skills are not great. In fact, he would rather spend his time drinking and reading than interacting with people. His long-suffering assistant and the owner of a nearby shop can testify to that, despite their sustained efforts to adjust Bernard's attitude. If you're looking for a relaxing, sarcastic and laugh-out-loud show, we highly recommend you check what these three are up to.

7. The Inbetweeners
---
Year: 2008
Cast: Simon Bird, James Buckley, Blake Harrison, Joe Thomas
Rotten Tomatoes score: 83% Fresh
IMDb score: 8.4
The gist behind The Inbetweeners is fairly straightforward: we get to follow four socially troubled friends as they grow from their teenage years to adulthood. Yet, the show shines thanks to the chemistry between the cast and the unbeatable humour. It's bold, fresh and unapologetic. The only downside is that it only lasted for three seasons.

8. Doc Martin
---
Year: 2004
Cast: Martin Clunes, Caroline Catz, Ian McNeice, Joe Absolom
Rotten Tomatoes score: 82% Fresh
IMDb score: 8.3
There's never a dull moment as you follow the trials and tribulations of Dr Martin Ellingham, a socially challenged surgeon who moves from London to the picturesque village of Portwenn in Cornwall, establishing himself as the area's general practitioner. Among the locals, eccentricity abounds. If you don't fall for the storylines, the wonderful character development will win you over in no time. Not to mention the fact that the scenery is to die for.

9. Miss Fisher's Murder Mysteries
---
Year: 2012
Cast: Essie Davis, Nathan Page, Hugo Johnstone-Burt, Ashleigh Cummings
Rotten Tomatoes score: N/A
IMDb score: 8.3
Ever wanted to follow a witty female sleuth who sashays through the back lanes and jazz clubs of Melbourne in the late 1920s? Now's your chance. Miss Fisher's Murder Mysteries is probably the most fabulous crime show you'll stumble upon, which in our book is reason enough to tune in. Add in excellent performances and glam costumes and you've got yourself an instant hit.
10. Victoria
---
Year: 2016
Cast: Jenna Coleman, Adrian Schiller, Jordan Waller, Tommy Knight
Rotten Tomatoes score: 87% Fresh
IMDb score: 8.2
This gorgeous period drama showcases the early life of Queen Victoria, from her ascension to the throne at 18 to her courtship and marriage to Prince Albert. Captivating and engaging, the series isn't too concerned with historical accuracy, but makes up for it via attention to detail and sizzling chemistry between the cast. If you're a fan of palace protocol and romance, Victoria will be right up your alley.

11. Jonathan Strange & Mr. Norrell
---
Year: 2015
Cast: Bertie Carvel, Eddie Marsan, Marc Warren
Rotten Tomatoes score: 91% Fresh
IMDb score: 8.1
An adaptation of the international bestselling novel by Susanna Clarke, Jonathan Strange & Mr. Norrell is set during the time of the Napoleonic Wars, when practical magic has largely fallen by the wayside. However, two men work to change that – the gifted recluse Mr. Norrell and daring spell-casting novice Jonathan Strange. Enchanting and perfectly cast, this show is a bona fide treat for fantasy lovers.

12. Murdoch Mysteries
---
Year: 2008
Cast: Yannick Bisson, Helene Joy, Thomas Craig
Rotten Tomatoes score: N/A
IMDb score: 8.1
Murdoch Mysteries follows the ahead-of-his-time detective William Murdoch of the Toronto Constabulary. With the help of his team, he investigates gruesome killings using sophisticated techniques that were unheard of in the late 1890s, like fingerprinting and trace evidence. Are you a seasoned procedural lover yearning for simple times? You'll find this absolutely fascinating.

13. Mr Selfridge
---
Year: 2013
Cast: Ron Cook, Jeremy Piven, Tom Goodman-Hill
Rotten Tomatoes score: 69% Fresh
IMDb score: 7.7
This polished series centres on Harry Selfridge, a savvy American businessman who comes to the United Kingdom and uses his skills to climb the ladder of commercial success. Mr Selfridge follows the real-life story of the man who opened the lavish London department store Selfridge & Co, recreating London of the early 1900s with style and attention to detail. Add in some soapy storylines and you've got yourself an absorbing period show.

14. The Crimson Field
---
Year: 2014
Cast: Hermione Norris, Oona Chaplin, Richard Rankin, Marianne Oldham
Rotten Tomatoes score: N/A
IMDb score: 7.8
The Crimson Field revolves around the lives of medics and patients at a fictional field hospital in France during World War I. It quickly becomes clear that no training could have prepared the volunteer nurses for the work, but they pull through and find hope in unexpected places. An unflinching and moving drama, The Crimson Field has a standout cast and manages to perfectly capture the spirit of the time. Highly recommended for history buffs.

15. Janet King
---
Year: 2014
Cast: Marta Dusseldorp, Damian Walshe-Howling, Hamish Michael, Andrea Demetriades
Rotten Tomatoes score: N/A
IMDb score: 7.8
Meet senior crown prosecutor Janet King, a force to be reckoned with. Over the course of the show, she goes from the Department of Public Prosecutions to a Royal Commission into Serious Firearm Crime to the National Crime Commission, tackling high-profile cases and conspiracies along the way. This Aussie legal drama is gripping and well-written, with a main character you'll be cheering for in no time. Add it to your watchlist ASAP.

16. Being Human
---
Year: 2008
Cast: Lenora Crichlow, Russell Tovey, Aidan Turner
Rotten Tomatoes score: 100% Fresh
IMDb score: 7.8
A show about a werewolf, a vampire and a ghost sharing a flat? Yes, please! Being Human is a horror/comedy/drama that will surprise you with the genuine connection between the characters, while also delivering high-stakes storylines season after season. They may be supernatural creatures, but their humanity still shines through.

17. Midsomer Murders
---
Year: 1997
Cast: John Nettles, Jane Wymark, Barry Jackson
Rotten Tomatoes score: N/A
IMDb score: 7.7
Buckle up for murder and mayhem in the beautiful English countryside. Midsomer Murders introduces us to a veteran detective chief inspector and his young sergeant, who work together to solve all sorts of mysteries, often of the bloody kind. With plenty of subtle humour and healthy doses of suspense, it's a comfortable and addictive watch. Not to mention the fact that it will help you test and sharpen your sleuthing skills.

18. The Good Karma Hospital
---
Year: 2017
Cast: Amanda Redman, Amrita Acharia, James Krishna Floyd
Rotten Tomatoes score: 80% Fresh
IMDb score: 7.7
A light-hearted medical drama, The Good Karma Hospital follows disillusioned doctor Ruby Walker, who heads for South India hoping to make a fresh start. She's recovering from recent heartbreak but soon has to face the realities of work, life and love at an under-resourced and overworked cottage hospital. If you want to get a real taste of India, you're in the right place.

19. Queens of Mystery
---
Year: 2019
Cast: Olivia Vinall, Julie Graham, Siobhan Redmond
Rotten Tomatoes score: N/A
IMDb score: 7.4
Queens of Mystery centres on 3 crime-writing sisters and their 28-year-old niece, who work together to solve whodunit-style murders in a picturesque English village. The characters are colourful and the mysteries a lot of fun, which makes the series highly entertaining. Lovers of cosy mysteries in particular will find this one absolutely delightful.

20. Agatha Raisin
---
Year: 2014
Cast: Ashley Jensen, Matt McCooey, Mathew Horne
Rotten Tomatoes score: N/A
IMDb score: 7.3
Based on the books by M.C. Beaton, this funny series centres on former PR guru Agatha Raisin, who retires early and relocates to a picturesque village. Soon, she finds a second career as an amateur detective. Ashley Jensen shines in the lead role, while the series offers an exciting mix of laughs, mystery and romance. Agatha Raisin doesn't take itself too seriously and is that much better for it. Get the popcorn ready, sit back and enjoy.
More guides on Finder