6 of your biggest New Zealand crypto tax questions answered
Confused about what you need to do at tax time when it comes to your crypto assets? Finder is here to help.
Sponsored by
Swyftx New Zealand
. Trade 300+ cryptocurrencies with NZD deposits, earn yield and setup auto recurring orders for dollar cost averaging. All with a feature-packed app, two factor security and downloadable tax reports.
Sponsored by
Swyftx New Zealand
. Trade 300+ cryptocurrencies with NZD deposits, earn yield and setup auto recurring orders for dollar cost averaging. All with a feature-packed app, two factor security and downloadable tax reports.
Understanding tax can be complicated. Even with a single income, knowing what you can and can't claim is often confusing and can vary depending on your circumstances. Add cryptocurrency into the mix and it can feel all the more overwhelming.
To help reduce the stress of understanding the rules for taxpayers with cryptocurrency, Finder spoke to 2 New Zealand tax experts.
First up we chatted to Jayesh Kumar, partner/director at accountancy firm William Buck. He specialises in both personal and corporate tax, so he can talk about crypto whether you're trading as an individual or as a company.
Then, we spoke to Terry Baucher. He's a tax specialist with more than 25 years' experience and produces a weekly podcast on all things tax, often branching into what that means in the world of crypto.
We quizzed both of these experts on some common questions users ask crypto exchange Swyftx NZ, the sponsor of this article. But remember, their answers contain general information only and you should always seek professional advice tailored to your own situation.
Finder cryptocurrency adoption statistics in New Zealand
Disclaimer: This information should not be interpreted as an endorsement of cryptocurrency or any specific provider, service or offering. It is not a recommendation to trade.
1. How can I avoid paying tax on crypto?
A: New Zealand treats crypto assets kind of like property. So long story short, you can't avoid paying tax.
"In most cases if you're dealing with crypto assets or you're trying to swap from one crypto to another, you will have to pay tax," says Kumar.
"If you buy crypto assets and your intention is to make a profit, it doesn't matter how long you hold it: whether it's 2 years, 3 years or 5 years."
"As long as your intention was to make a profit then you've got to pay tax."
That's if you are making a profit. But if things go wrong and you make a loss, you should be able to claim a deduction.
However, it's not always straightforward. Kumar says there could be situations where you may have a "compelling reason" not to be taxed, like if your intention is simply to hold the crypto and not make a profit from it.
"If someone is very adamant that their intention is not to make a profit, then my recommendation is to get a prior ruling from the Inland Revenue Department (IRD)," says Kumar.
2. What exactly are the taxable event triggers?
A: Buying, selling or trading crypto typically means your intention is to earn money and therefore, these are taxable events.
"Your intention is what decides if you're taxable. If you buy crypto A and your intention is to make a profit but then down the track you swap for crypto B, if you do that swap to make a profit out of it, then you need to pay tax on that gain," Kumar says, also noting that it wasn't always as simple as just buying and selling crypto.
"Airdrops are a bit of a sticky one. What it comes down to is how did you get this crypto? Was it as a result of some service that you provided? If you provided services and that's why you get this free crypto that would be taxable," he adds.
"But if you look at the scenario where you have got this crypto out of the blue, then there could be an argument that that's not really something you've acquired with the intention to dispose. So there can be an argument that in that type of scenario you might not be susceptible to income tax."
3. Can I deduct fees from tax?
A: Much like if you were a self-employed business owner, if you spend money to earn money, you can deduct the costs.
"The fees have been incurred from deriving income," says Baucher.
"If you have paid something out and that's related to earning income which is taxed then it would be deducted."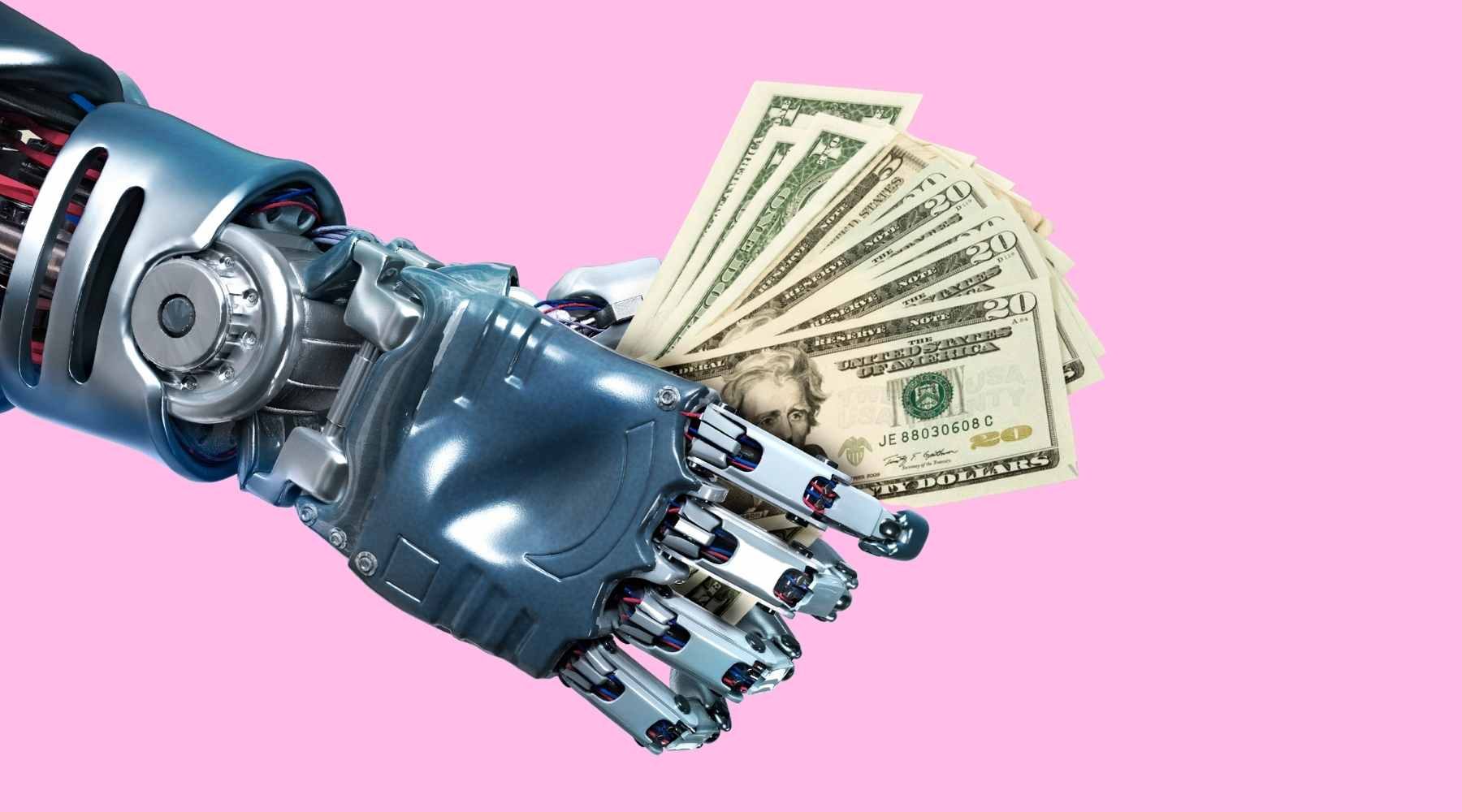 SPONSORED: A user-owned and operated financial system once sounded like a socialist fantasy, but it's now on its way to becoming reality.
Read more…
4. Do I have to report crypto investments? What are the consequences if not?
A: You should always report your crypto investments, but how much detail you need to put in is still a little vague.
"Tax returns are really simple to prepare: you can put one line in there," Baucher says. "If you're trading in it you want to be preparing financial statements, profit and loss, balance sheet at minimum.
"It should be expected that the IRD can always go to you and ask for that information. You don't have to voluntarily report it at the moment but they can ask you for that information. By law you'd have to provide that."
If you don't report your crypto assets in your tax return, the IRD has the "powers to investigate".
"On the quiet they will go through it all," Baucher says. "Then they'll send you a nice letter saying we are reviewing your return, is there anything you'd like to tell us? If you don't do that they'll proceed to an investigation.
"If they determine you have evaded tax they will charge you tax on the income you have evaded and then they'll go in for shortfall penalties. If you have not reported income which you should have done then the penalty can be up to 150% of the tax you should have paid, and then there's interest.
"Short answer is, you're in a heap of trouble."
5. What is the tax rate on crypto?
A: There's no special tax rate for crypto. Instead, normal income tax rates apply:
$0 – $14,000

= 10.5%

$14,000 – $48,000

= 17.5%

$48,000 – $70,000

= 30%

$

70,000 – $180,000

= 33%

>$180,000

= 39%
"Depending on what tax break you file under that's how it would be applied," says Kumar. "Then if someone is going through the company it's a 28% flat rate. Regardless of income or profit, that's the flat rate that you pay. For a trustee, the rate is flat at 35%."
6. Do I have to pay tax on staking rewards?
A: Yes, staking rewards do need to be included and are a taxable income.
"When you think about it, if you were mining gold why would you not be taxed on that? So staking and mining gold or crypto would be taxable," Baucher says.
"The amount of income from any staking reward is the value of the rewards at the time of receipt."
This is different to the rest of your crypto assets.
"Generally speaking, if a person is trading in crypto, then at each year-end they should value their crypto holdings and include that as trading stock on hand," Baucher added.
"That means there could be gains/losses at year-end based on the change of values from the date of acquisition/previous year end. On the other hand, if a person is not trading in crypto then a year-end revaluation is not required. The gain, or loss, is only determined on sale."
We're not tax experts here at Finder, and the information found in this article is no substitute for professional advice. Consider your own situation and circumstances before relying on the information laid out here.
Disclaimer: Cryptocurrencies are speculative, complex and involve significant risks – they are highly volatile and sensitive to secondary activity. Performance is unpredictable and past performance is no guarantee of future performance. Consider your own circumstances, and obtain your own advice, before relying on this information. You should also verify the nature of any product or service (including its legal status and relevant regulatory requirements) and consult the relevant Regulators' websites before making any decision. Finder, or the author, may have holdings in the cryptocurrencies discussed.
Trade with Swyftx
Compare cryptocurrency exchanges here
---