10 most popular US shares and ETFs for NZ investors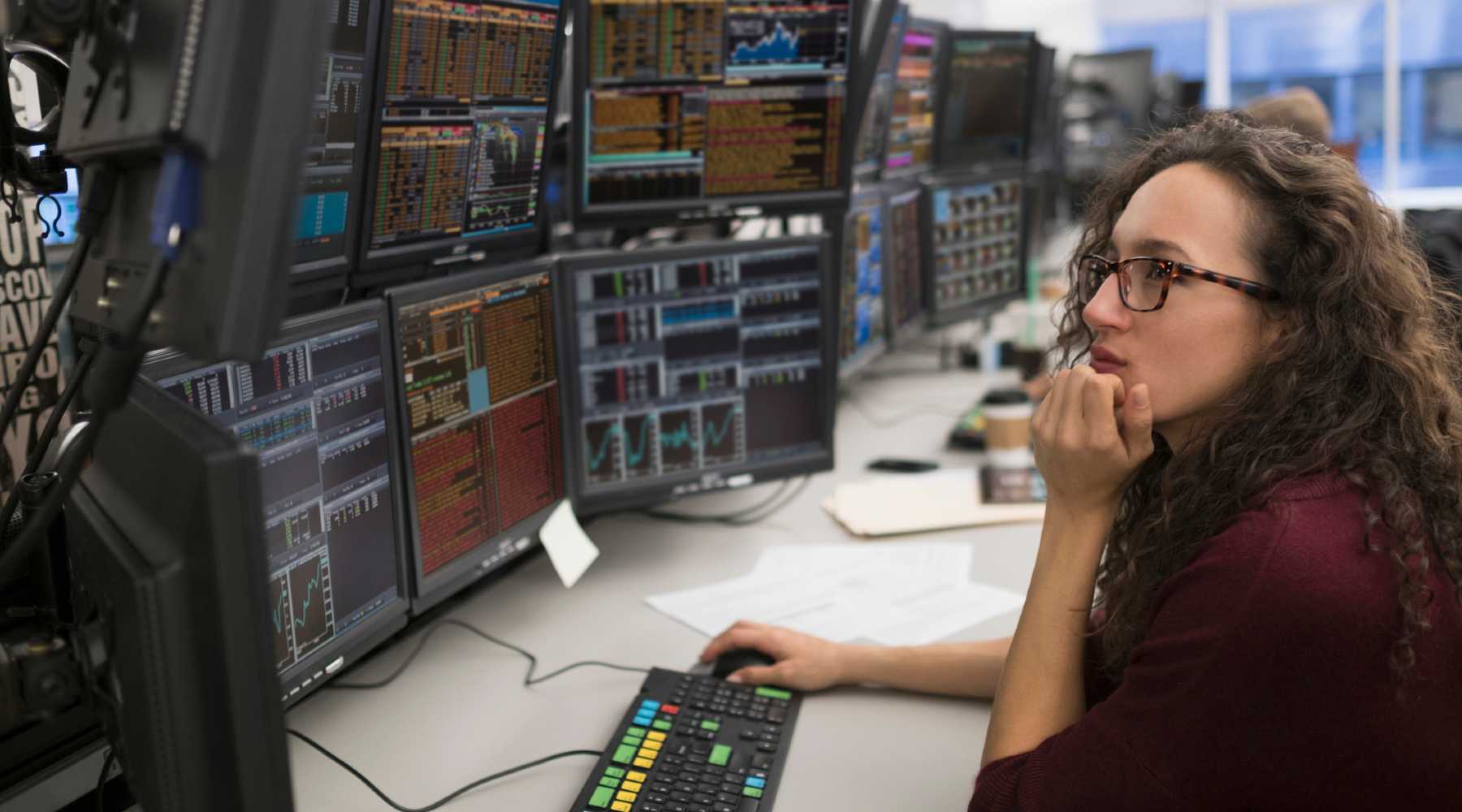 We reveal the 10 US companies and ETFs that Kiwis can't get enough of right now. Be prepared for a few surprises.
This guide is sponsored by
Stake
. Make unlimited free trades, that's $0 fees on trades, on over 3,800 US-listed stocks and ETFs. Open a free account in minutes and join over 150,000 investors today. Fast, sophisticated, affordable and secure.
Learn more.
This guide is sponsored by
Stake
. Make unlimited free trades, that's $0 fees on trades, on over 3,800 US-listed stocks and ETFs. Open a free account in minutes and join over 150,000 investors today.
With the rise of online investing platforms, it's never been easier to trade US shares from New Zealand. But with a huge range of investment opportunities available on US markets, which stocks and ETFs are attracting the most interest from Kiwis? To find out, we partnered with Stake to look at the 10 most popular US shares and ETFs for NZ investors. And while there are some familiar names in the list, there are also a few surprises.
Top 10 most popular US investment opportunities right now
| Symbol | Name | Investment type |
| --- | --- | --- |
| TSLA | Tesla Inc. | Stock |
| AAPL | Apple Inc. | Stock |
| NIO | Nio Inc. | Stock |
| SQQQ | ProShares UltraPro Short QQQ | ETF |
| TQQQ | ProShares UltraPro QQQ | ETF |
| AMZN | Amazon.com, Inc. | Stock |
| WKHS | Workhorse Group Inc | Stock |
| HYLN | Hyliion Holdings Corp | Stock |
| NVDA | NVIDIA Corporation | Stock |
| MSFT | Microsoft Corporation | Stock |
Data shows the top 10 US shares and ETFs on the Stake platform by number of trades during from 1 September 2020 to 31 October 2020.
Electric vehicles spark interest
Tesla (TSLA) regularly features on the list of most-traded stocks in markets all around the world, so it's no shock that it's attracted interest from NZ investors. But what is surprising is the fact that several other companies in the electric vehicle (EV) space have also climbed into the top 10.
Nio (NIO) is a Shanghai-based manufacturer of electric and autonomous vehicles and has been trading at an all-time high as of early November 2020. Hyliion (HYLN) is a US electric truck maker that went public earlier in 2020, and after rising more than 500% in value in the space of a few months, has since shed many of those earlier gains.
Both of these companies are reasonably well-known, but they don't often feature on Stake's lists of top-traded stocks. Workhorse Group (WKHS), another US-based electric truck maker, rarely ever makes the top 10, so its inclusion here shows that NZ investors are keen to gain exposure to the growing EV industry.
Kiwis clearly have a passion for renewables, with plenty of investors backing electric vehicles to transform the global automotive industry.
Are Kiwis betting on the US election?
The US election has been one of the biggest news stories of the year for several reasons. But the inclusion of two exchange-traded funds (ETFs) in the top 10 list, ProShares UltraPro Short QQQ (SQQQ) and ProShares UltraPro QQQ (TQQQ), indicates that NZ investors have been watching the election's impact on the stock market with interest.
That's because these two ETFs essentially allow investors to bet on which way the market is going to move. SQQQ is an ETF designed to track three times inverse to the NASDAQ. In other words, when the NASDAQ goes down 1%, the value of SQQQ moves up 3% – it's effectively shorting the market.
On the other side of the coin, TQQQ is an ETF that is three times direct to the NASDAQ. So when the Nasdaq goes up 1%, its value goes up 3%.
US election results have had a major impact on global markets, while other key political events also play a part. When Donald Trump was diagnosed with COVID-19, SQQQ rapidly rose in popularity as people started betting against the market. Then, when the President was released from hospital, TQQQ grew in popularity as investors backed a positive market run.
Historically, the Dow Jones tends to rally on election day and then retreat the following day more often than not. But there are some notable recent exceptions to this rule, including Trump's victory over Hillary Clinton in 2016 and Barack Obama's win in 2008. And with 2020 being a year like no other, predicting what lies in store for stock markets around the world is no easy feat.
But with SQQQ and TQQQ among the top 10 most-traded shares and ETFs, it's clear that some Kiwi investors aren't afraid to put their money where their mouth is and second-guess the impact of election results on the market.
Big tech maintains appeal
Finally, it's no great surprise to see companies like Amazon (AMZN), Apple (AAPL), Microsoft (MSFT) and Nvidia (NVDA) feature on the list. These tech giants commonly feature on lists of top-traded stocks around the world, with investors keen to help themselves to a slice of the big tech pie.
All four have experienced solid growth over the past five years, while Amazon, Apple and Microsoft are all within the top 25 Fortune 500 companies. For Kiwis looking to invest in blue chip companies, these remain a popular choice.
How do I invest in US shares and ETFs?
To invest in the companies and ETFs covered here, you'll need a share trading platform that provides access to US exchanges, like Stake.
Investing in US-listed entities is popular with Kiwis for a number of reasons. There are many more investment options available when compared to the NZ market, and online trading sites have made access easier than ever.
If you want to know more about US share trading, check out our comprehensive guide.
Disclaimer: This information should not be interpreted as an endorsement of futures, stocks, ETFs, CFDs, options or any specific provider, service or offering. It should not be relied upon as investment advice or construed as providing recommendations of any kind. Futures, stocks, ETFs and options trading involves substantial risk of loss and therefore are not appropriate for all investors. Trading CFDs and forex on leverage comes with a higher risk of losing money rapidly. Past performance is not an indication of future results. Consider your own circumstances, and obtain your own advice, before making any trades.
Buy US shares with Stake
Compare other share trading platforms here