Nvidia game streaming service GeForce Now available to everyone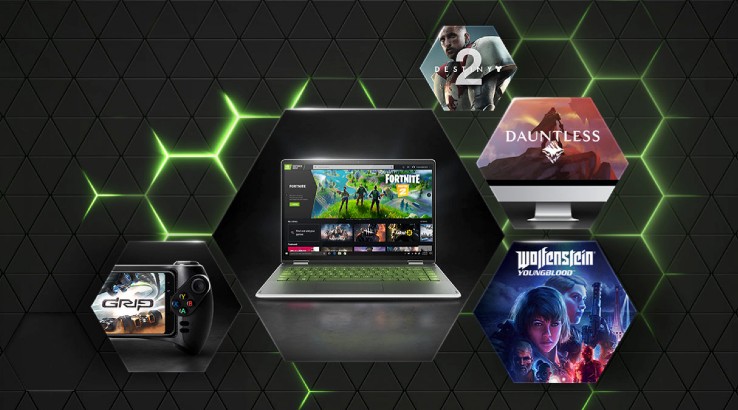 Play one hour for free or pay $4 per month to play six hours straight on PC, Mac and more.
You no longer need an expensive computer to play the latest games. PC component manufacturer Nvidia has announced it is ready to step into the cloud gaming arena with the introduction of GeForce Now. While Nvidia was the first American company to announce the development of a cloud gaming service, Microsoft and Google beat it to the punch regarding the official product launch.
However, with the lukewarm reception of the Google Stadia, there is hope that the GeForce Now may be the game streaming platform the world has been waiting for. "Over 300,000 beta testers have streamed more than 70 million hours of gameplay in 30 countries throughout North America and Europe. GeForce Now is better because of every second that's been played. During the beta, over 80 percent of members instantly upgraded from systems without GeForce GPUs to the latest PC graphics," Nvidia said in its announcement.
GeForce Now is available for Android, macOS, Windows 7 x64, Windows 8.1 x64, Windows 10 x64 and Nvidia Shield TV. Until the end of 2020, new users can sign up for the basic tier of service, which allows for one hour of continuous play, for free, or the premium tier for $4 per month, with the first three months free. The premium tier allows for six hours of continuous gameplay.
"We've reached a point in our journey where we're ready to remove the waitlist, exit beta and open GeForce Now up to even more gamers," Nvidia added. "Members will have the option of a free or premium experience."
Cloud gaming
GeForce Now is a gaming-as-a-service platform that offloads the graphics and logical local processing of games to high-powered central servers. The service then streams the game back to the device of choice. This means that AAA games — regardless of their technical demands — can be played on any computer, smartphone or tablet that can play back high-definition streaming video.
In effect, GeForce Now eliminates the need for expensive gaming rigs to play the latest titles. GeForce Now also future-proofs your gaming experience, as the need to keep up with current AAA-game system requirements becomes Nvidia's responsibility. With the continued popularity of graphics processing unit (GPU)-mined cryptocurrency rigs, the cost and availability of the latest GPUs may keep them out of the hands of most gamers.
Nvidia opted to take a longer time in beta testing — ultimately employing more than 300,000 beta testers and 70 million hours of gameplay. This conscious approach is fueled by a false start with Geforce Now in 2015, where the limited title selection and technical difficulties shelved the project for nearly three years.
The new approach is a "bring your own game" attitude, in which GeForce Now is purely just middleware. Nvidia is partnering with the various online game stores, like Steam and Origin, so that games that are already personally licensed will continue to work using GeForce Now. GeForce Now is also expanding its library of "free-to-play" games.
GeForce Now will be joining an increasingly crowded streaming market, which includes Google Stadia, Microsoft xCloud and Sony PlayStation Now. Nvidia's approach, however, of only providing the service and not the games may keep GeForce Now out of trouble. Stadia's limited game library, price confusion and device limitations largely limited what was meant to be "the YouTube for games" and stopped it before it could truly get started.