Finder is committed to editorial independence. While we receive compensation when you click links to partners, they do not influence our content.
The hidden consequences of no credit check payday loans
Here's how no credit check payday loans could cause more problems than they solve.
There is no telling when someone might need quick access to money, and with poor credit history, getting a loan can be a daunting task.
If you find yourself in this scenario, you may be tempted to dip your toe into the payday loan market. However, the lax requirements when it comes to your credit is not for the benefit of the borrower. In the case of payday loans, these lenders capitalize on the fact that most borrowers can't afford to payback the loan.
Is a "no credit check" payday loan really what it implies?
No credit check payday loans do not conduct traditional credit checks, but don't assume that does not mean there is no approval process. They may check for employment history, previous debts, review credit from bureaus outside the big three and your income to determine your eligibility.
Otherwise, they function like other payday loans. They're small, short-term unsecured loans that are expected to be paid back with a fee within a few weeks. They're advertised to bridge the cash gap until the next payday and rely on consumers' income and employment records for approval.
Do you have bad credit but still need a loan?
The payday lenders traps
In return for these quick and easy loans, payday lenders set up a number of traps that can result in borrowers getting into more financial trouble than when they started.
Unaffordable interest. A lender's fees may appear reasonable at first. For example, a $30 fee on a $100 loan doesn't seem high, but this is actually a 782.15% APR. These astronomical rates keep borrowers in debt with their payday lenders.
Repeat short term lending. When you can't pay back the loan you agreed upon, your payday lender will offer to let you take out another loan for additional fees. According to the Consumer Financial Protection Bureau (CFPB), four-in-five people borrow again from their lenders within a month, and most borrow at least 10 loans in a row. This is why refinancing is illegal in many states.
Loan default. This occurs when the borrower can't pay back the loan or take out an additional one. Borrowers are then subject to having funds withdrawn from their bank accounts, having their governmental funds withheld, the repossession of their purchases, and harassment by harmful debt collectors. How often does this happen? The CFPB found that 20% of payday loan sequences result in default.
Penalty fees. Payday lenders often set up automatic payments through the borrowers' bank accounts. If an attempt by an online payday lender to withdraw payment results in overdraft, borrowers face both steep bank fees. On average, these overdraft fees added up to $185 in addition to any fees the lender may charge for a failed attempt to withdraw funds.
Bank account closure. If a bank account maintains a negative balance for an extended amount of time, the bank may close the account. People are then forced to look to high-fee debit cards to pay bills since regular banks will no longer do business with them. CFPB found that within 90 days of the first insufficient funds transaction, 36 percent of accounts with failed debit attempts were closed by their bank.
Compare short term loans
A selection of loans you can apply for
Here are some loan providers that you can apply to. Note that the max loan amount is based on the lender's max amount. The amount will vary based on your state of residence.
A selection of lender matching services you can apply with
These lender matching services are not lenders, loan brokers or agents for any lender or loan broker. They also do not make credit decisions. They focus on trying to match you with a lender that might be able to provide you the funds you seek. Note that the max loan amount is based on the matching services max amount, but it will vary based on your state of residence. If you proceed with one of these services, confirm that the lender is reputable by checking with your local government.
Are payday loans available in my state?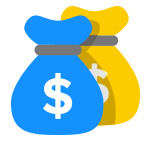 Compare payday loans in your state
More guides on Finder