Finder is committed to editorial independence. While we receive compensation when you click links to partners, they do not influence our opinions or reviews. Learn how we make money.
No Chloe or Cutter for Uncharted 4?
An update to the cast list for the upcoming PlayStation 4 blockbuster Uncharted 4: A Thief's End leaves out one key character.

---
UPDATE: Finder recently spoke to Naughty Dog about the absence of Chloe and Cutter. We'll publish the full interview soon, but in the meantime, you can find an excerpt from the interview here.
---
IMPORTANT
While Nathan Drake is the undoubted star of the Uncharted series, developer Naughty Dog's brilliant action-adventure series relies heavily on its engaging and deep supporting cast. The most familiar faces are Drake's aging partner-in-crime and father figure, Victor Sullivan, and his two female interests Elena Fisher and Chloe Frazer. But it's looking like one of these beloved faces will not be appearing in the fourth entry.
The last time we saw Chloe (voiced by Aussie actress Claudia Black, who describes the character as "one who has been around the block as many times as a character can go around the block") was in Uncharted 3: Drake's Deception. The adventures got a little too much for her; after another character, Charlie Cutter – to which the exact depth of her relationship is unclear – was badly injured, both characters left the action and were not heard from again.
---
Check out our complete list of PS4 title install sizes here.
---
As it stands, the currently updated IMDB listing for Uncharted 4: A Thief's End reveals the return of Drake, Elena (now married) and Sullivan (Nolan North, Richard McGonagle and Emily Rose respectively), but there is no mention of Chloe (Claudia Black) or Cutter (Graham McTavish). The only meaningful addition to the cast is Drake's previously thought dead older brother Sam Drake (Troy Barker).
It would be out of character (pun?) for Naughty Dog to leave such beloved characters on the cutting room floor, but with the narrative tension seemingly moving to Nathan's relationship with his brother Sam, perhaps there is no room for them? In addition, Claudia Black has also had a busy 2015, appearing in two TV series and working on a feature film, while McTavish – now a star thanks to his role in The Hobbit trilogy – has four feature films in production and commitments to The Outlander TV series. Do they have time for Uncharted?
Uncharted 4: A Thief's End is rumored to be the last game in the series, and bowing out unspectacularly halfway through Uncharted 3 would be a sad way to see these characters' arcs end. Even if the opportunity for a full role in the game isn't feasible for whatever reason, hopefully at the very least a sneaky cameo will reveal itself close to the release date in March, 2016.
You can grab The Nathan Drake Collection on PS4 now.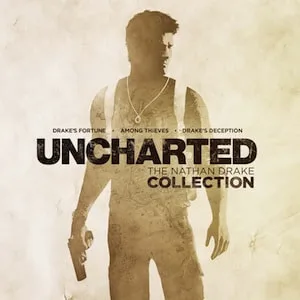 Uncharted: The Nathan Drake Collection
from Best Buy
View details
Check out more PlayStation content on finder
More guides on Finder