Dit artikel bevat links naar producten of diensten van een of meer van onze adverteerders of partners. Wij kunnen een commissie ontvangen wanneer jij via onze site op zo'n link klikt of een aankoop doet. Meer informatie over hoe wij geld verdienen.
Review: Ledger Nano X Hardware Wallet
Met de nieuwste generatie van de Ledger Nano kun je mobiel gaan en meer doen met je crypto.
Ledger bracht hun eerste hardware wallet in 2014 uit, toen hardware wallets en bitcoin-opslagsystemen voor het eerst op grote schaal op de markt kwamen. De Ledger wallets groeiden al snel uit tot de meest populaire hardware wallets die er zijn.
In 2016 bracht Ledger de extreem populaire Ledger Nano S uit en inmiddels is er een opvolger, de Ledger Nano X. De meest bijzondere toevoeging is de bluetooth functionaliteit om de hardware wallet draadloos met je mobiele telefoon te kunnen verbinden.
Duurder dan de meeste andere hardware wallets
Ledger bracht hun eerste hardware wallet uit in 2014 en groeide daarna snel uit tot een van de meest populaire hardware wallet providers die er zijn. Ze bieden degelijke hardware aan waar jij de privésleutels van je cryptocurrency veilig op kunt bewaren. Na het succes van de Ledger Nano S is nu de Ledger Nano X beschikbaar die extra functies en mogelijkheden biedt. In deze review bespreken we of deze functionaliteiten de extra kosten waard zijn.
Disclaimer: De informatie in deze gids mag niet worden geïnterpreteerd als aanbeveling in welke vorm dan ook. Wij prijzen geen cryptocurrency, aanbieders en diensten aan, maar brengen je alleen op de hoogte van de mogelijkheden. Wij doen dus geen aanbeveling om in te handelen.
Welke cryptocurrency ondersteunt Ledger?
Ondersteunde cryptocurrencies zijn onder meer:
BTC
Ether (ETH)
Ripple (XRP)
Bitcoin Cash (BCH)
Cardano (ADA)
LTC
Binance coin (BNB)
EOS (EOS)
Tezos (XTZ)
Stellar (XLM)
En nog 1,350+ andere cryptocurrencies
Hoe stel je de Ledger Nano X in?
Bij aankomst bevat de verpakking van je nieuwe wallet het volgende:
De hardware wallet Ledger Nano X
Een USB-kabel
Een gebruikershandleiding
Een herstelblad met de recovery seed
Compatibiliteit
64-bit desktop computer (Windows 8+, macOS 10.8+, Linux)
Smartphones (iOS 9+, Android 5+)
Om de Ledger Nano X in te stellen, moet je deze met behulp van een USB-kabel of met met behulp van de Bluetooth verbinding met een computer of smartphone verbinden.
Om de hardware wallet via een computer in te stellen, moet je het Ledger Live-programma downloaden. Om de wallet met behulp van je telefoon in te stellen, moet je de Ledger-app downloaden. Je kunt bestaande grootboekrekeningen en wallet gegevens importeren naar je nieuwe apparaat.
Je krijgt tijdens de installatie stapsgewijze instructies op je computer of smartphone te zien. Deze kunnen anders zijn als je een al bestaand Ledger-account met privésleutels importeert naar een nieuw apparaat of een geheel nieuw account aanmaakt. Ongeacht welk van de opties op jou van toepassing is, zal het proces over het algemeen het volgende omvatten:
Verbind je wallet met de mobiele app of de computer software
Maak een account aan of voer je inloggegevens en pincode in
Maak een back-up van de recovery seed op het 'herstelblad' dat bij de nieuwe wallet is geleverd. Het is erg belangrijk dat je deze veilig bewaart.
Installeer de gewenste apps op apparaten waar je toegang wil hebben tot de wallet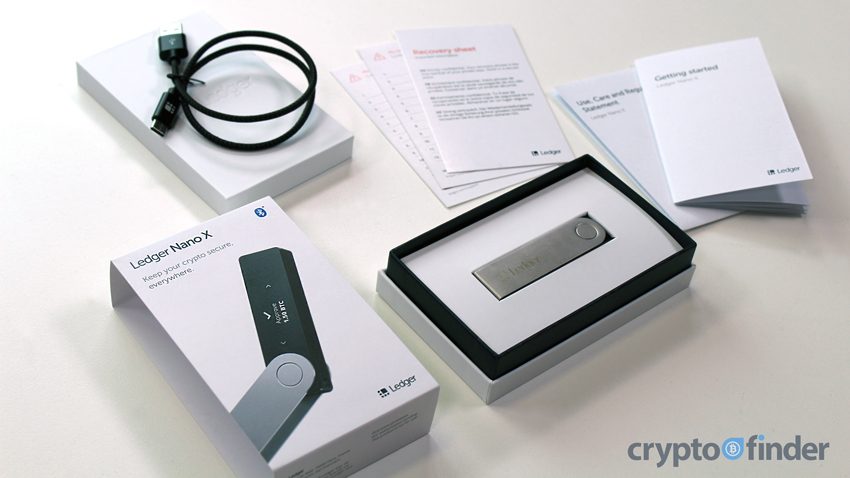 Hoe kun je de Ledger Nano X gebruiken?
De Ledger Nano X is, net als andere hardware wallets, een apparaat om privésleutels veilig te bewaren. Doordat een hardware wallet deze gegevens offline opslaat, worden je gegevens niet blootgesteld aan de potentieel gevaarlijke omgeving van het internet als je transacties uitvoert.
De sleutels worden dus veilig offline bewaart en per transactie verstrekt. Als je een transactie wil uitvoeren, moet je fysiek op bepaalde knoppen op het apparaat drukken om de transactie goed te keuren. Dit betekent dat het vrijwel onmogelijk is om jouw cryptocurrency op afstand te stelen als je de sleutels van jouw cryptocurrency alleen in een hardware wallet bewaart.
Om het voor verschillende cryptocurrencies te gebruiken, moet je het koppelen met de bijbehorende desktop- of mobiele wallet-apps. De Ledger Nano X ondersteunt maximaal 100 verschillende gekoppelde apps. Je kunt honderden verschillende officiële wallet-apps voor verschillende cryptocurrencies vinden op de Ledger-website. Dit maakt het een makkelijke optie als je op zoek bent naar een wallet met een hoog beveiligingsniveau die een uitzonderlijk breed scala aan verschillende cryptocurrencies kan ondersteunen.
Als je een wallet-app van derden gebruikt in combinatie met de Ledger Nano X, vergeet dan niet te controleren of deze compatibel is met het apparaat.
Hoe onderteken je transacties?
Om een transactie goed te keuren en te verzenden doorloop je de volgende stappen:
Verbind de Ledger met je telefoon of computer
Start de transactie via de relevante app
Volg de instructies in de app en op je Ledger om een transactie af te ronden
De laatste fase van de transactie vereist doorgaans dat je de details die op het Ledger-apparaat zelf worden weergegeven verifieert en vervolgens fysiek op een knop drukt om deze goed te keuren.
Waar kan ik de Ledger Nano X in Nederland kopen?
Je kunt de Ledger Nano X kopen op de officiële Ledger site.
Over het algemeen wordt het afgeraden om een hardware wallet tweedehands of via een ongeautoriseerde wederverkoper te kopen. Dit vanwege het risico van hacking en diefstal. Als iemand de recovery seed van het apparaat in bezit heeft, kan hij bij al jouw gegevens komen die je op de hardware wallet opslaat.
Wat kost de Ledger Nano X?
Op het moment van schrijven (maart 2021) is de Ledger Nano X beschikbaar voor €119.
Wat is het verschil tussen de Ledger Nano X en de Ledger Nano S?
De volgende kenmerken zijn de belangrijkste verschillen tussen de oudere Ledger Nano S en de nieuwere Ledger Nano X:
Bluetooth verbinding voor mobiel gebruik
Veel meer geheugen (ongeveer 6x zoveel), voor meer apps en crypto opslag
Een scherm van veel hogere kwaliteit (128×64 pixels, in plaats van 128×32 pixels)
Een krachtigere, beter responsive en veiligere chip. Hoewel deze over het algemeen toch vergelijkbaar is met de chip van de Ledger Nano S.
De Ledger Nano X is ook iets groter dan de Ledger Nano S. Hieronder volgt een kort overzicht van de vergelijking in grootte en gewicht van beide versies:
| | Ledger Nano X | Ledger Nano S |
| --- | --- | --- |
| Gewicht | 34g | 16,2g |
| Afmetingen | 72mm x 18,6mm x 11,75mm | 56,95mm x 17,4mm x 9,1mm |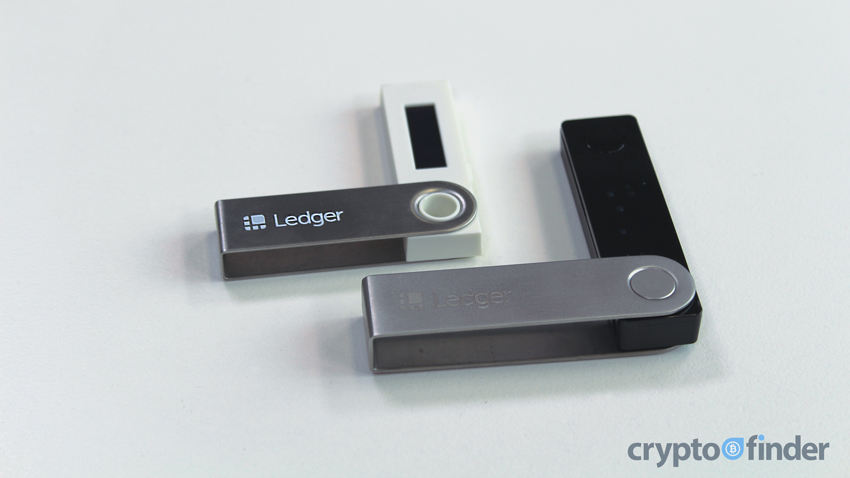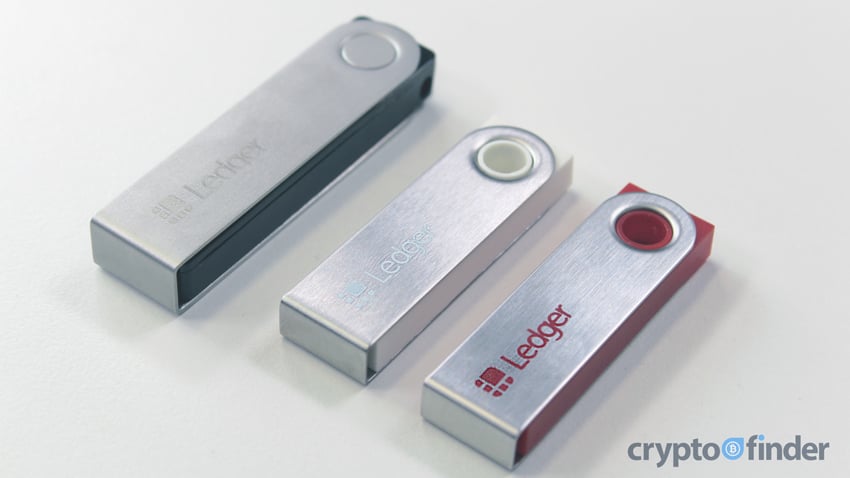 Hoewel De Ledger Nano X nieuwe functies heeft, is het nog niet perse de voorkeursoptie voor iedere situatie. Volgens Ledger zal de Ledger Nano S tegen een lagere prijs worden verkocht, waardoor het een goedkoper alternatief wordt om te gebruiken als back-up apparaat of hardware wallet.
Hoe veilig is de Ledger Nano X?
Als hardware wallet biedt de Ledger Nano X een hoger beveiligingsniveau dan een software wallet. Dit komt omdat ze een fysiek beveiligingselement introduceren in het proces van het uitvoeren van cryptocurrency transacties. Dit zal gebruikers beschermen tegen een breed scala aan mogelijke aanvallen.
Geprobeerd en getest
Het Ledger-bedrijf is een van de meest gewaardeerde bedrijven in de cryptocurrency wereld en hun producten hebben een lange staat van dienst op het gebied van effectieve beveiliging.
Ledger Nano X Bluetooth beveiliging
In tegenstelling tot wat vaak wordt gedacht, vormt de toevoeging van Bluetooth geen significant beveiligingsrisico, aangezien je privésleutels nooit het beveiligde element van de hardware wallet verlaten.
In principe laat de Bluetooth-verbinding je telefoon-app de wallet bezoeken om een transactie te voltooien in plaats van je privésleutels naar je telefoon toe te brengen. De Ledger Nano X is dus zeker net zo veilig als de Ledger Nano S.
Bovendien is de Bluetooth-verbinding end-to-end gecodeerd om je privacy te waarborgen. Zelfs in het onwaarschijnlijke geval dat iemand de Bluetooth-communicatie tussen je telefoon en je hardware wallet hackt, hebben ze nog steeds je Ledger-pincode en fysieke toegang tot de wallet nodig om je geld daadwerkelijk te kunnen stelen.
Veilig blijven
Voor de veiligheid is het belangrijk om ervoor te zorgen dat je de recovery seed beschermt tegen beschadiging en uit het zicht houdt van anderen. Je kunt het gebruiken om een back-up te maken van je hardware wallet of om de toegang tot je crypto te herstellen als er iets met je hardware wallet gebeurt. Hou er rekening mee dat deze recovery seed anderen toegang kunnen geven tot de gegevens op jouw hardware wallet als het in verkeerde handen valt.
Interessant: Je recovery seed veilig bewaren
Zoals eerder vermeld, is het essentieel dat je de recovery seed veilig bewaart. De beste manier om dit te doen is geheel afhankelijk van jouw situatie en de stappen die je bereid bent om te nemen. Een populaire optie is het gebruik van een recovery seed back-up.
Met dit soort apparaatjes kun je de recovery seed in metaal stempelen, zonder dat je deze taak toe hoeft te vertrouwen aan een derde partij, die de informatie eventueel zou kunnen gebruiken om je geld te stelen.
De reden dat het veiliger is om het in metaal te stempelen dan op papier te schrijven, is omdat het duurzamer is. Het wordt niet vervaagd en het kan vocht, vuur, overstromingen en andere invloeden overleven. Waar een simpel stukje papier al lang weggevaagd zou zijn, overleeft metaal. Belangrijk is dat het ook veel moeilijker is om een stevig stuk staal of titanium kwijt te raken dan een stukje papier.
Er zijn verschillende merken beschikbaar die zo'n back-up aanbieden, elk met hun eigen nuances. De drie populairste merken voor back-up apparaten zijn Cryptosteel, Billfodl en Cryptotag.
Wat je nog meer moet weten over de Ledger Nano X
Ledger bracht hun eerste hardware-wallet in 2014 uit tijdens een enorme beursstijging toen hardware wallets en bitcoin-opslagsystemen voor het eerst op grote schaal op de markt kwamen.
Het groeide snel uit tot een van de meest populaire hardware wallets die er zijn. Twee jaar later versterkte het zijn reputatie als een van de topfabrikanten op het gebied van veilige hardware wallets door de extreem populaire Ledger Nano S in 2016 uit te brengen.
Inmiddels is dus de Nano X uitgekomen, de langverwachte update van de Nano S. Er zijn mobiele functionaliteit, extra opslagruimte, een groter scherm en andere functies toegevoegd.
Sinds januari 2019 is de Ledger Nano X één van de twee bestaande hardware-wallets die Bluetooth gebruikt om verbinding te maken met mobiele apparaten (de andere was de CoolWallet S). Het is buitengewoon moeilijk om hardware wallets te bouwen met uitgebreide Bluetooth-compatibiliteit, maar het is een gewenste toevoeging, omdat je hierdoor de wallet met veel meer smartphones kunt verbinden.
2020 datalek
In juli 2020 werd de klantendatabase van Ledger gehackt, waarbij de informatie in december van dat jaar online werd gelekt. De inbreuk onthulde ongeveer 1 miljoen e-mailadressen van gebruikers en aanvullende informatie zoals namen, adressen en telefoonnummers van zo'n 272.000 gebruikers. Sindsdien zijn degenen die door de inbreuk zijn getroffen het onderwerp geweest van voortdurende gerichte phishing-campagnes, in een poging om gebruikers ertoe te verleiden gevoelige informatie weg te geven. Hoewel nieuwe gebruikers van Ledger in principe niet door de inbreuk zullen worden getroffen, kun je hier op de hoogte blijven.
Voor- en nadelen van de Ledger Nano X
Voordelen
Mobiel compatibel. Gebruik je Ledger overal dankzij de mobiele Bluetooth-compatibiliteit.
Bekend en veilig. Het is dezelfde gerespecteerde Ledger Nano als altijd, maar dan met nog meer functies.
App-functies. Het extra geheugen en het scherm van hogere kwaliteit op de Ledger Nano X verbetert de functionaliteit aanzienlijk ten opzichte van oudere modellen.
Nadelen
Prijs. De wallet is concurrerend geprijsd binnen het vakgebied, maar de Ledger Nano X is toch een stukje duurder dan oudere hardware wallets.
Vergelijk de Ledger Nano X met andere crypto wallets
Veelgestelde vragen
Disclaimer:
cryptocurrency zijn speculatief, complex en brengen een aanzienlijke risico s met zich mee – ze zijn zeer veranderlijk en gevoelig voor secundaire activiteiten. Prestaties zijn onvoorspelbaar en prestaties in het verleden zijn geen garantie voor toekomstige prestaties.
Doe dus altijd zelf onderzoek, overweeg je eigen omstandigheden en vraag om advies aan een specialist voordat je transacties uitvoert.
Je dient ook de aard van een product of dienst (met inbegrip van de juridische status en de relevante wettelijke vereisten) te controleren en de websites van de betrokken regelgevers te raadplegen voordat je een besluit neemt. Finder, of de auteur, kan holdings in de besproken cryptocurrency hebben.