Understanding the differences between streaming providers and their services is the first step towards choosing the best option for you.
Despite what some people may tell you, watching your favourite TV shows and movies through the Internet isn't exactly a new thing. The truth is that you've been able to access digital video files online for a while, though the platforms that offered these services were traditionally rather difficult to navigate.
While Netflix gets the lion's share of the attention when it comes to streaming video thanks to its simple user interface and comprehensive library, there are actually a number of different technologies available to access streaming services, as well as a wide range of service providers.
Some services, like Netflix, offer a monthly subscription in order to access a large, constantly evolving catalogue. Other services let you watch shows that have aired on television for a limited window after the broadcast period. Then there are the iTunes platforms of the world, which let you buy a licence to a program to keep, which you can download and watch on a range of devices without needing an Internet connection.
Understanding exactly what services offer what types of content, as well as the limitations of the service itself, will help you decide where you should spend your money.
Streaming subscription services
If you want access to more content than you could ever possibly hope to watch in a lifetime but don't want to spend a huge amount of money, you'll want a subscription streaming service. When most people talk about streaming, this is the type of service they're thinking of.
The main benefit of a subscription platform is the massive range of content on offer, available at an affordable price. You can always find something new to watch, whether you want a TV series or a movie.
The content selection varies from service to service, but there is generally a range of newer content with older classics. New release movies tend to take anywhere from six months to make it to streaming services, but TV shows can be shown within hours of a US broadcast, depending on the platform's licensing arrangement.
These services have also started to develop their own content, with award-winning shows being offered as a complete series straight away, allowing users to binge-watch an entire show at their leisure.
The biggest downside to subscription services is that there's no ownership of the content. If you stop paying, it will stop playing. There's also the issue of TV shows and movies disappearing from the service as licensing deals end, which could result in you only getting to watch half a season of a show.
But overall, there's a reason that streaming services are growing in popularity. They offer a wide range of content, generally ad-free, for a significantly lower price.
Streaming subscription service providers
---
Netflix
Netflix is the global leader in the streaming world, having built its name on the back of a large catalogue, impressive device support and a simple, affordable platform. Netflix is now focusing more on original content you can't watch anywhere else, with exclusive deals with the likes of Disney and Dreamworks to develop original shows based on their brands.
Netflix offers Ultra HD or 4K video streaming, which also supports HDR for better pictures on newer 4K televisions. It's also launched offline viewing for some of its content around the world. Netflix offers three pricing tiers based on streaming quality and number of concurrent streams, starting at EUR10.99 a month. Despite the restriction on simultaneous streams, there is no restriction on the number of devices you can use on one account. You can also cancel your membership at any time.
---
Amazon Prime Video
Launching in 200 countries around the world in the closing stages of 2016, Amazon Prime Video's library is still a little on the light side in the Netherlands. A membership to Amazon Prime Video is available at an introductory price of EUR2.99 per month for the first six months. After that six month period, the price renews at EUR5.99 per month. You can download Amazon's original programming for offline viewing, and the content is on offer at 4K resolutions if you have a compatible TV. You can also cancel your membership at any time.
---
Catch-up TV services
With the arrival of the world wide web, broadcasters have had to evolve to offer digital platforms that take advantage of the freedom the Internet offers.
These services all offer customers a way to catch up on programming they have missed during the original broadcast schedule. Some platforms have begun experimenting with their online offerings, showcasing new and original content they have yet to broadcast, or short web-exclusive clips that users can't see elsewhere.
Unfortunately, there's generally a fairly short window for how long a program stays on a catch-up service, so being able to binge watch a series isn't common on these platforms. What's more, because most of the broadcasters are commercial networks, watching programs on catch-up means you will have to sit through the advertising breaks as well.
On the upside though, you aren't expected to pay for these services, and because of this you can watch on as many devices as you like.
The largest television broadcasters in the Netherlands have well-known video on demand (VOD) services with many users but you'll have to pay to access these services. Each provider also offers users the ability to stream live content, although this varies considerably between each platform.
Digital movie store providers
Both iTunes and Google Play lead the way in this space, with the mobile platforms proving to be exceptionally convenient to access films. While accessing TV shows on iTunes is just as easy, accessing them on Google Play is not yet available in the Netherlands. While the current climate is predominantly focused on all-you-can-eat subscription streaming services, there's still a big market in the digital download space where you can purchase a licence to watch a movie or TV show, either permanently or for a short period of time.
The advantage here is access to new release content sooner than subscription services, as well as the ability to rent like you did in the day of the video store. You get to download to your device for offline viewing too, which is convenient for travellers cautious of using up their data allowance.
The catch is that regardless of which store you buy from, there will be limitations on which devices you'll be able to watch your content on.
There's also the issue of cost, with many films costing the equivalent of two months of Netflix access for a single film, and TV shows are even more expensive.
While you're probably safe with Apple and Google, history is littered with failed digital entertainment companies, with purchased video licences now worthless after the service failed.
iTunes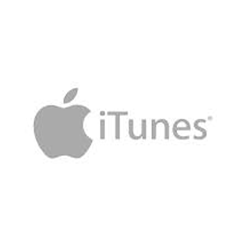 iTunes was one of the first major digital entertainment stores, leveraging Apple's strength in portable devices like the iPhone and iPad, as well as the Apple TV. You will need an Apple device to watch your purchases, but the range of titles is extensive. There are also pretty solid sales on a regular basis, despite the generally high price.
---
Google Play Movies & TV
Google's video store is similar to iTunes in many ways. It can be used on both Android and iOS devices thanks to an iOS app, but support for big screen TVs is generally restricted to Chromecast or Android TV devices. Accessing TV shows with Google Play is currently not available in the Netherlands.
---
---
For all the latest in TV and movie streaming, follow and subscribe below
---