Samsung Pay in the Netherlands
Learn which providers support Samsung's on-the-go payments in the Netherlands.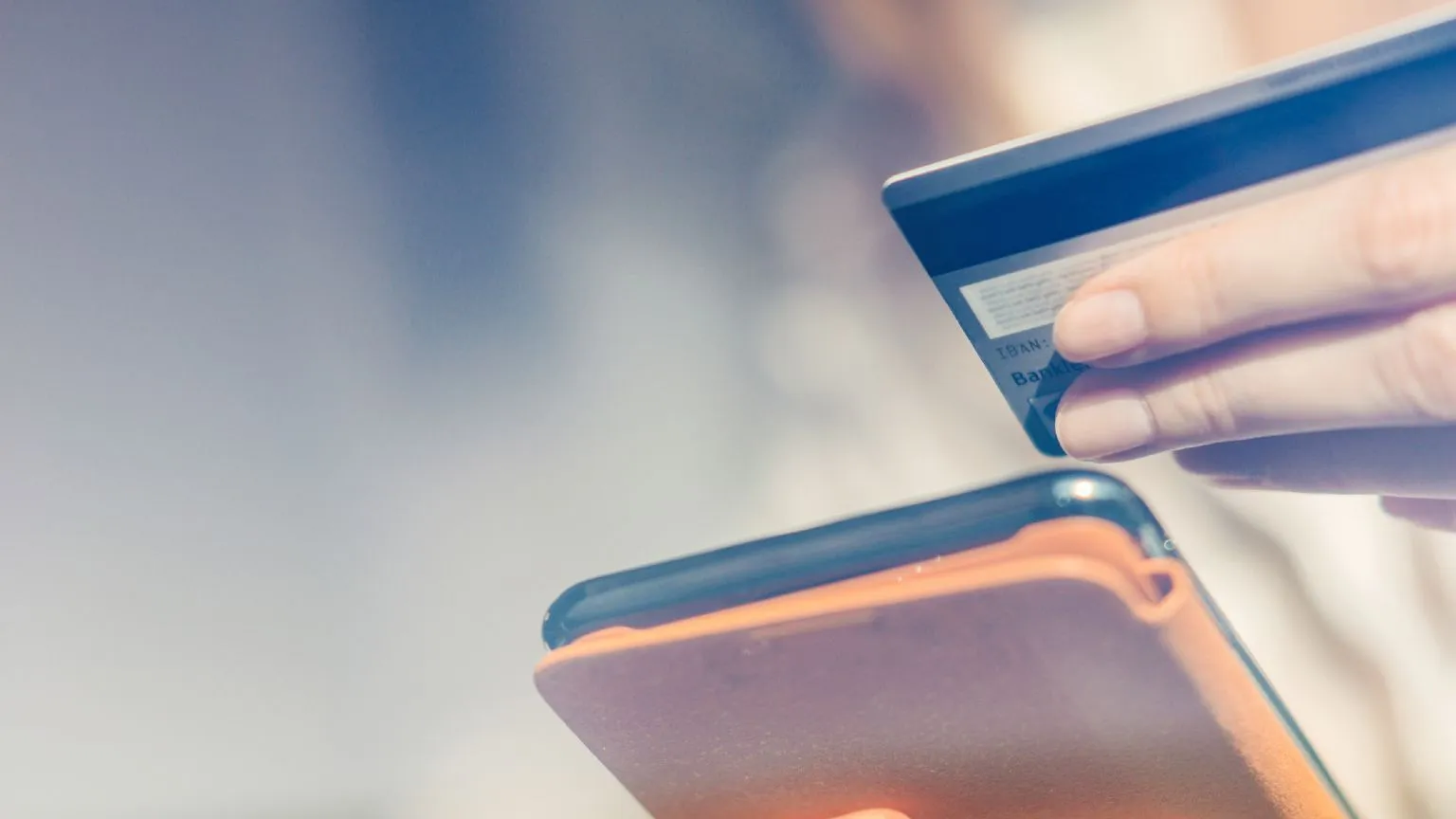 With Samsung Pay, Samsung users around the world may enjoy convenient contactless payments with their debit cards. This guide will cover how Samsung Pay works in the Netherlands, as well as alternative contactless payment solutions you may choose from.
What is Samsung Pay?
Samsung Pay is a mobile app that helps you make contactless payments with your Samsung phone, instead of using a standard debit card. It does this by storing the information of your debit card, thus allowing you to treat your phone as a digital wallet. As such, Samsung Pay may be treated like a contactless payments "card", whereby you may simply tap to pay small amounts without keying in any of your bank details. It is, therefore, a safe, convenient tool for you to spend on-the-go without having to constantly reach for your debit or credit card.
How does Samsung Pay work?
Just like other contactless payment solutions, Samsung Pay utilises Near Field Communication (NFC) technology to help you spend on-the-go. NFC technology allows your smart devices to link up with the contactless payment terminal when you tap to make payments. Your debit or credit card details are then transferred to the terminal securely, where the transaction then occurs.
Is Samsung Pay accepted in the Netherlands?
If you already have Samsung Pay, you can use it to make purchases across the Netherlands. It is widely accepted at stores with contactless payment terminals all over the world and many stores in the Netherlands with contactless payment terminals will probably accept Samsung Pay.
However, native tap-to-go payment solutions are more common in the Netherlands. This is because most Dutch banks tend to offer their own contactless payment apps and so they have note partnered with Samsung Pay. If a bank has not partnered with Samsung Pay then you are unable to use it. This is also the case with other global payments solutions. For instance, Google Pay cannot currently be downloaded in the Netherlands Play Store.
Compare a range of digital banks in the Netherlands
Which devices support Samsung Pay?
Samsung Pay is currently compatible with the following devices:
Galaxy 10+ and 10+5G
Galaxy S10, S10e and S10+
Galaxy S9 and S9+
Galaxy Note10, Note9, Note5 and Note8
Galaxy S8 and S8+
Galaxy S7 and S7 edge
Galaxy S6 and S6 edge
Galaxy S6+
Galaxy A70, A50 and A40
Galaxy A20e, A8, A6, A3 and A5 (2017)
Gear S3, Gear Sport and Gear Watch smartwatches
Do note that this list is not exhaustive and will change as Samsung releases new products.
How to set up Samsung Pay on your phone
Check the supported devices and cards. Ensure that your device is able to download Samsung Pay and that your card is compatible with the app.
Download the app. Download the Samsung Pay app from your Google Play Store.
Follow the instructions for a quick sign-up. Follow the in-app instructions for a step-by-step guide on how to set up Samsung Pay. Fill in your Samsung account details and select your desired verification method.
Link your card. Input your card details and link your card to the Samsung Pay app.
How to set up Samsung Pay on your Gear smartwatch
Have a smartwatch instead of a smartphone with Samsung? You'll be pleased to know that you may use Samsung Pay with your smartwatches too. Here's the set-up process when using Samsung Pay in the Netherlands with a smartwatch.
Launch Samsung Gear. Samsung Pay is managed via the gear app for all Gear smartwatches. Launch the app, select "Settings" and then enable "Samsung Pay".
Set a PIN. Follow the subsequent video tutorial to set a PIN number for your Samsung Pay.
Link your card. Link your card to Samsung Pay and complete the verification process.
How do I use Samsung Pay in the Netherlands?
Using Samsung Pay to make in-store payments is a quick and easy process. First, unlock your mobile phone. Next, hold your phone over the contactless payment terminal just as you would hold a debit card for on-the-go payments.
Alternatively, if you'd like to use Samsung Pay to purchase goods online, simply select the "Samsung Pay" option when making payment.
To use Samsung Pay with your smartwatch, press down on the top button and enter your PIN number when prompted. Tap the "pay" option on your smartwatch screen. Next, hold your watch over the contactless payment terminal and tap to go.
Is Samsung Pay safe?
Samsung Pay has plenty of security features in place to help you keep your money safe.
When using Samsung Pay, you are technically still using your card to make payment. As such, your transactions may be protected by your bank's fraud and theft policies. Additionally, Samsung provides an added layer of security by generating random unique numbers for each transaction instead of offering your actual debit card details. This reduces the chances of your bank details being stolen.
Should you lose your smartphone or smartwatch, rest assured that no one but yourself can make Samsung payments. Each transaction with Samsung Pay requires either a PIN code or fingerprint verification. That way, an intruder won't be able to spend using your Samsung Pay details. Additionally, you may control you Samsung Pay account remotely such that you may immediately close it down when you lose a device.
Pros and Cons of using Samsung Pay
Pros
Convenient payments both in-store and online
Ample security features in place to keep your money safe
Supported by a wide range of Samsung devices
Cons
Not available with all Samsung smart devices
Not all banks offer it
May not be as widely accepted in the Netherlands as the contactless solutions offered by native banks
Alternatives to Samsung Pay in the Netherlands
Alternative contactless payment solutions in the Netherlands includes Apply Pay, a contactless payment app for Apple devices. Apple Pay uses the same NFC technology as Samsung Pay to help you spend conveniently and safely. Google Pay is another tool to consider for Android users.
Besides solutions offered by these global providers, you may wish to consider NFC payment solutions offered by Netherland companies. These include contactless payment apps from ING, Rabobank, Triodos and ASN Bank. It's likely that these tools are more widely accepted and popular in the Netherlands.
More guides on Finder