Compare bank accounts in the Netherlands
Explore the range of accounts available in the Netherlands and find out how to compare them.
Openbank Open Payment Account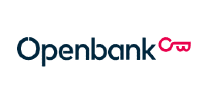 Unlimited domestic and EU transfers
€0 debit card
Exclusive travel benefits
Go to site
Everyone needs a bank account, but not many people take the time to explore their options and make sure they have picked the right one – doing so can save both time and money. This guide will help you understand what to consider when opening a new current account in the Netherlands, as well as compare them across a range of features such as monthly fees, withdrawal limits, ATM charges and more. You will find information on the "big three" (ABN Amro, ING and Rabobank) as well as a range of new digital banks (also known as mobile banks).
Digital banks typically offer a range of extra features from within a single smartphone app or website, allowing you to do all of your banking online without having to ever step into a branch. Make sure to consider this new generation of smartphone-based banking apps when choosing your next bank.
Compare current accounts in the Netherlands
What is a current account?
A current account (betaalrekening) is the name for a personal bank account used for day-to-day spending, receiving money, and comes with a bank card (known locally as a "PIN pas") for using at ATMs (geldautomaat) or shopping online. With a current account, you can receive payments from anyone in the Netherlands, as well as transfers from overseas using your unique IBAN number. You may also send money directly from your bank account to pay others, or for goods and services. A current account is a place where you can save money, but it is not a savings account (sparen). Savings accounts are special accounts which offer higher rates of interest, and typically require you not to spend the money for a certain amount of time.
Current accounts are typically free or very cheap in the Netherlands, however additional services may come at a price.
Where current accounts start to differ between each other is in terms of what additional features and services they offer, such as interest-earning accounts, credit cards or loans, ATM services and international money transfers. These features may or may not come at a cost, and whether or not you need them will depend completely on your personal financial needs. Regardless, it is important to understand what is on offer to you when choosing a bank account, in case your needs change later on.
How to compare and choose a current account
When opening any new bank account, you need to first consider your needs, expectations, and spending habits before making a decision. Doing so will help ensure that you make the right choice, and will also put you in the right frame of mind to be thinking about your finances. To do so, consider the following:
How do I prefer to do my banking?
Do you prefer to do everything online, or do you need a face-to-face human experience every now and then? If digital is your preference, then you may want to consider going with a digital-only bank which is tailored to your needs as a digital native, such as the feature-rich digital bank bunq or expat-friendly N26 smartphone app. Otherwise, you will want to make sure you choose a bank with physical branches, such as ING or Rabobank.
What will I be doing with this account?
Current accounts are for every-day activities such as spending money, using a debit card, withdrawing money from an ATM, receiving pay, and saving money. However, if you're looking for an account with one particular purpose, such as to only save money and earn interest, or manage business expenses, then you may want to look at another type of account. For instance, business bank accounts are a legal requirement for businesses in the Netherlands, so make sure you're on the right track.
Cash rules everything around me?
One of the biggest differences between banks is what they charge for ATM withdrawals, and despite being in a nearly cashless society in the Netherlands, some of us still need cash frequently. If you think you will need to withdraw money from an ATM frequently, then make sure to compare banks across ATM fees. Keep an eye out for how the fees are charged too, as some banks will give you unlimited free withdrawals, but only from their own ATM network. While others may give you a limited amount of withdrawals, but from any ATM in the country.
Need help budgeting & saving?
Several banks now offer smartphone apps which come with various ways to help you track your spending, and amplify your savings. If these sorts of features are important to you, then make sure to read Finder's review of each product to get an in-depth look of what each app offers (click the "more info" button in the table). As you would expect, digital banks such as Monese, N26, bunq and Revolut all offer impressive in-app features. Expect to find a breakdown of your expenses by category (eg, food, travel), multiple sub-accounts, and the ability to "round up" transactions to the nearest Euro, depositing the difference into your savings account.
Do you need to share your account with someone else?
Several banks now offer shared bank accounts to let you manage your finances with one (or more) other people. This can be especially useful for couples or households who frequently need to split bills or share costs. Consider banks such as Monese and Revolut which provide joint accounts easily managed from a single app.
Do you travel frequently?
Another big point of difference between current accounts on offer in the Netherlands is how much they charge for overseas spending and overseas ATM withdrawals. Digital banks tend to stand out in this regard, with providers such as Revolut allowing you to hold up to 24 currencies in a single account, competitive exchange rates, and free ATM withdrawals overseas. There's also an in-built cryptocurrency exchange in case that's your thing.
What to look out for: Fees, features & more
Many bank accounts in the Netherlands won't charge you a monthly fee, which makes them appear as though they are "free". However, many account features come with a limit, which means if you go over that limit (eg, ATM withdrawals per month) then you will be charged a fee. Whereas a bank with a monthly fee might provide you with unlimited service for certain features, actually making it cheaper in the long-run, depending on your needs.
Regardless of which type of account you choose, make sure to get acquainted with the following fees and features you can expect to find.
Fees
Monthly maintenance fee: Some banks will charge a monthly fee for operating the account. This can be influenced by things such as how much money is in the account (ie, needs to have a minimum amount of euros in it each month), the "tier" of account (many digital banks now offer premium accounts) as well as account activity (whether the account been dormant for an extended period of time).
ATM withdrawal fee: Fees charged for ATM withdrawals are one of the largest points of difference with Dutch banks, which relies largely on the size of the bank's ATM network. For instance, most banks don't charge you if you use their own ATM network, however using another bank's may set you back anywhere from €1.50 to €3 euros on average.
International money transfers: Unfortunately many of the major banks in the Netherlands charge high fees for international wire transfers outside of the EU. Most banks use the SWIFT network and charge anywhere from €5 euros plus a small commission for an international bank transfer. Consider a digital bank or specialised money transfer service if you would like to keep that cost as low as possible.
Card issuance & replacement: Keep an eye on whether your bank charges you when it issues your first debit card. These are typically free but can start to cost if you choose a premium tier. Also keep in mind how much they charge for a lost or stolen card.
Overseas spending & withdrawals: When spending money overseas, banks will usually charge a fee in one of two ways, and sometimes both at once. The first is a flat-rate fee for any overseas purchase using your card, as well as a flat-rate fee for using a foreign ATM (eg, €3). The second is charging a percentage of the overall amount of a purchase or withdrawal (for instance 0.1% on each foreign purchase, or 0.3% on each ATM withdrawal). Thanks to the Eurozone some of these fees can be avoided when spending in EUR, but it varies with each bank.
In addition to the standard features outlined above, you might also find some of the following features included with your bank account as complimentary, or for an additional fee.
Features
Smartphone app: The Fintech revolution has launched a new wave of smartphone-based banking apps and features among new digital banks as well as the "big three" (ABN Amro, ING and Rabobank). Expect to find features such as spending insights, budgeting recommendations, savings tools, sub-accounts, and easy ways to send money to friends and family. Plus many allow you to cancel your card in case it's lost or stolen, directly from the app.
International money transfers: Several digital banks boast cheap international money transfers as part of their standard package. Consider Revolut or Monese for competitive rates if this is something you expect to use frequently.
Interest-earning savings accounts: Unfortunately interest rates in the Netherlands are at record lows, with the European Central Bank (ECB) charging -0.5% on deposits. In April 2020 "the big three" only offered 0.01%, with negative rates possible on certain accounts. As such it is a good idea to check the rate of each bank, to ensure that you aren't being charged a negative rate where possible.
Credit cards & loans: If you expect you will want to take out a line of credit at some point, then it pays to familiarise yourself with what is on offer from each bank. The established banks such as the "big three" offer a wide range of credit cards, loans and mortgages, while the newer digital banks might only offer a single product. There are often advantages for bundling your banking products with the same provider, so try to think ahead and plan accordingly.
Special offers: Keep an eye out for special offers such as insurance packages, discounts on subscriptions (eg, Netflix and Spotify), smartphone apps, and other unique offers that might sway your decision. Although keep in mind that most offers are only available for a limited time.
What are digital banks?
Digital banks, also known as mobile banks, are essentially the new wave of banks tailored to the digital generation. Instead of having a physical branch or office, they are instead managed entirely online through a smartphone app or website. This gives users the ability to manage their finances directly from their pocket, as well as receive a range of insights enabled by financial technology. Mobile banks are often popular with expats, as they are typically quick to sign up for, and have customer support in a range of languages.
What do I need to open a bank account in the Netherlands?
You can open a bank account in the Netherlands either in person or online. You will need the following documents to complete the process:
Proof of identity: A passport or EU identification card will do fine.
Proof of address: A recent utility bill, bank statement or rental contract with your address. Students may also use a certificate of registration from their university, especially if they don't reside in the country yet.
BSN number (Burgerservicenummer): Native Dutch citizens or expats from outside the EU will need to provide their BSN (citizen service number) with their application. This is the number given to you by the Foreign Police when you register your residence in the Netherlands. EU citizens do not need to do this.
Frequently asked questions