Richard Laycock is Finder's insights editor after spending the last five years writing and editing articles about insurance. His musings can be found across the web including on MoneyMag, Yahoo Finance and Travel Weekly. When he's not doing deep dives on data, he is testing the quality of cocktails in his newfound home of New York. Richard studied Media at Macquarie University and The Missouri School of Journalism and has a Tier 1 Certification in General Advice for Life Insurance.
Latest articles by Richard Laycock
2 articles written by this author
29% van de Nederlandse volwassenen bezit momenteel aandelen en nog eens 22% is van plan dit jaar aandelen te kopen.
Richard Laycock
7 September 2021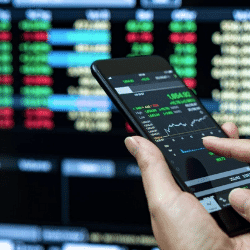 12% van de Nederlandse volwassenen heeft een digitale bankrekening, waarvan wordt verwacht dat ze tegen 2026 24% bereikt.
Richard Laycock
17 August 2020