Make money playing blockchain games: Where to start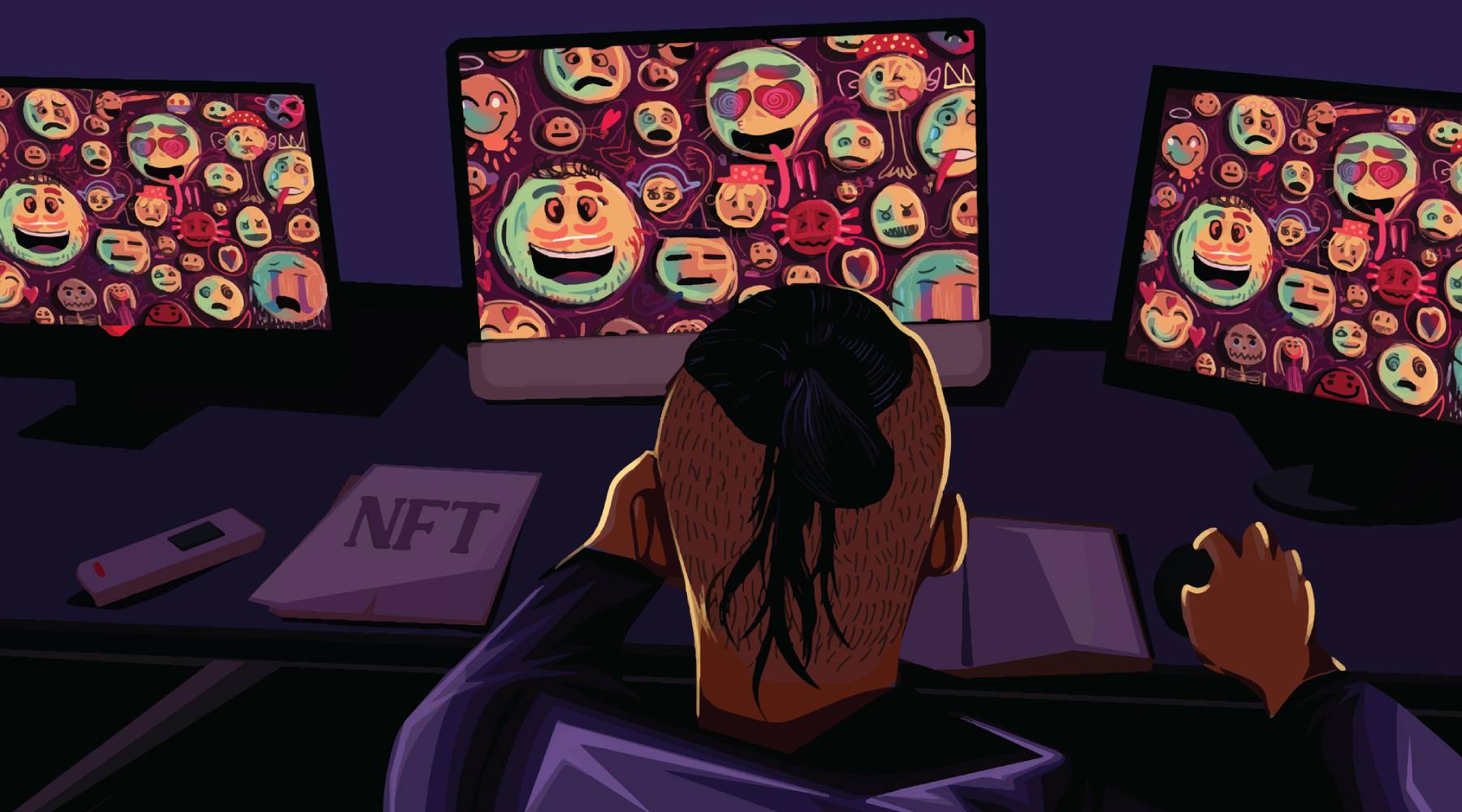 A closer look at how to ride the play-to-earn wave that's taking online gaming by storm.
Sponsored by
AAX Crypto Exchange
– trusted by 2 million investors worldwide. Invest, trade and grow your digital assets with 100+ spot pairs, crypto futures and DeFi yield. Get 50 USDT when you sign up through Finder, make US$10k+ trades and deposit US$500 worth of crypto. T&Cs apply.


Sponsored by AAX Crypto Exchange – trusted by 2 million investors worldwide. Invest, trade and grow digital assets with 100+ spot pairs, crypto futures and DeFi yield. Get 50 USDT when you sign up through Finder, make US$10k+ trades & deposit US$500 of crypto. T&Cs apply.

Disclaimer: This information should not be interpreted as an endorsement of cryptocurrency or any specific provider, service or offering. It is not a recommendation to trade.
The Internet as we know it is in the middle of a disruptive revolution and blockchain gaming is one of the latest targets.
Off the back of the seemingly unstoppable rise of NFTs, blockchain applications in the gaming space have soared to new heights and driven widespread cryptocurrency adoption along the way.
Tapping into an already tech-savvy community, crypto is now being used by gaming platforms to financially incentivise new players to join their ecosystems en masse. In some countries, people are reportedly even cashing in with earnings above the national minimum wage.
But how does it all work and is it actually possible to make a living playing blockchain games?
To better understand this nascent industry and how to get involved, let's run through some of the basics first.
What is GameFi?
Blockchain gaming lives at the intersection of gaming and finance, with 3 main ingredients: games, decentralised finance (DeFi) and non-fungible tokens (NFTs).
Together, these 3 components are revolutionising video games.
Imagine actually owning your game's favourite sword or football player, which can then be sold for a tidy profit to another player. It's applying financial markets to World of Warcraft or FIFA.
Behind GameFi – or gaming finance – is the idea of monetising certain aspects of traditional (and new) online games. It's aimed at allowing players to own certain in-game objects which can then be sold, traded or swapped among other users within the virtual ecosystem.
Decentralised finance is the second main ingredient, which plays a role through the use of cryptocurrencies. These crypto tokens are the in-game currency which can be used to buy or sell items within the gameworld.
At the heart of GameFi is the play-to-earn (P2E) model, which is where crypto's role really comes to the forefront.
What is the play-to-earn model?
Put simply, P2E works by providing financial reward to users for completing certain tasks or reaching milestones within the game they are playing. Rewards are usually issued in 1 of 2 ways.
Cryptocurrency tokens are used as in-game currencies, which can be accumulated as the game is played and later used to buy other items or sold on the market for a profit.
NFTs add yet another dimension to rewards within the P2E landscape.
For those unfamiliar, non-fungible tokens are digital representations of ownership over certain items. They are not the items themselves, but rather cryptographic proof that somebody owns that object, which ultimately resides on the blockchain.
NFTs provide another unique form of reward for gameplay, where users are given the chance to own certain items within a given virtual world.
What makes GameFi so unique?
GameFi is providing a mainstream pathway to digital asset ownership outside of what was previously confined to investors trading the markets.
Users already familiar with virtual ecosystems are now cutting their teeth in the world of crypto, all while being able to make money by playing some of their favourite games.
The upside is being felt across the broader crypto landscape as a new wave of digital-savvy users are onboarded into the ecosystem to drive mass adoption.
How does a blockchain game work?
Let's use Axie Infinity as an example.
Axie Infinity is one of the most well-known blockchain games on the market. The project's native token, AXS, is used to reward certain activities and behaviours within the game.
Users can earn AXS tokens by winning battles or competitions, taking care of other player's lands, trading in the Axie Infinity market and breeding new creatures.
Players can then take their AXS tokens and sell them on a centralised platform, such as AAX Cryptocurrency Exchange, which offers crypto-to-crypto and fiat conversion services.
Otherwise, they can swap or sell their items to other game players in exchange for an agreed-upon item or quantity of AXS tokens.
What are some of the biggest blockchain games?
There are nearly 400 blockchain games to choose from, so it's worth doing some homework to decide which style of gameplay you're interested in. Another option is to use CoinGecko's list of top P2E tokens by market capitalisation to inform your earning strategy. Here are a few popular blockchain games to get you started:
Axie Infinity. A blockchain-based gaming platform inspired by Pokémon-style role playing games (RPG) where players can trade, battle and breed pet-like creatures called Axies.
Decentraland. A virtual reality ecosystem where users can buy plots of land and build any kind of property, from universities to music shops. Creators can also mint their own NFTs and put them on sale on their plots of land.
The Sandbox. Uses NFTs as representations of land that users can buy, develop and then sell to others. On top of that, players generate content which can then get traded on the Sandbox marketplace as another avenue for earning.
The Six Dragons. Built on Enjin, the premier gaming blockchain, this RPG game allows users to explore vast lands, farm resources and create craftworks, which can later be traded to other players.
THNDR GAMES. Offers a number of different games that users can play to earn Bitcoin. THNDR's newest game is a take on the classic Snake, where you can earn sats for eating worms.
[Sponsored] Visit AAX Academy for free tutorials to learn more about play to earn gaming, NFTs plus how to buy and sell cryptocurrency.
[Sponsored] Visit AAX Academy for free tutorials to learn more about play to earn gaming, NFTs plus how to buy and sell cryptocurrency.
How much money can I make?
It depends. It's important to underscore that although there are reports of people earning a considerable income playing blockchain games, it's no get-rich-quick scheme.
Let's use one of the most popular games on the market as an example. In 2021, Axie Infinity experienced a surge in users around the world, but most notably in the Philippines.
Some figures suggest Axie players willing to game for several hours daily are earning anywhere between US$8 and US$40 dollars per day. Earning potential varies vastly, according to what creatures you possess, which powers they have and how many wins you can collect.
With any blockchain game, how much money you can make is tied to the game being played, how much time you're spending playing it and how much you get involved with different aspects of gameplay.
Blockchains are continually evolving their use cases. Although gaming has been ripe for disruption since crypto's inception, only recently are users beginning to look towards gaming platforms as a novel way to make a living.
As more and more users both within and outside of crypto circles get on board the P2E bandwagon, it seems – for now anyway – the only way for the GameFi trend is up.
Disclaimer: Cryptocurrencies are speculative, complex and involve significant risks – they are highly volatile and sensitive to secondary activity. Performance is unpredictable and past performance is no guarantee of future performance. Consider your own circumstances, and obtain your own advice, before relying on this information. You should also verify the nature of any product or service (including its legal status and relevant regulatory requirements) and consult the relevant Regulators' websites before making any decision. Finder, or the author, may have holdings in the cryptocurrencies discussed.
Trade with AAX