NFT Gaming
What is NFT Gaming? Learn how NFTs allow players to own part of the gaming ecosystem.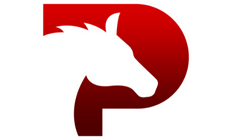 Passive blockchain game
Breed and race NFT horses
Buy and sell NFTs
Earn Vigorus (VIS)
Go to site
Disclaimer: This page is not financial advice or an endorsement of digital assets, providers or services. Digital assets are volatile and risky, and past performance is no guarantee of future results. Potential regulations or policies can affect their availability and services provided. Talk with a financial professional before making a decision. Finder or the author may own cryptocurrency discussed on this page.
While the traditional gaming system primarily benefits developers, a new breed of blockchain-based decentralized gaming applications allows users to capture and own part of the gaming ecosystem. The development of blockchain-based games is predominantly driven by one sector: NFTs.
By utilizing NFTs and blockchain technology, game developers can create games where users can contribute and take part in an on-chain monetary ecosystem. By incorporating NFTs, players are able to sell in-game characters or accessories and even generate passive income through play-to-earn models.
NFT gaming can go by many names: DeFi gaming, blockchain gaming, crypto gaming and so on. No matter what the term, what sets NFT games apart is that they're built on blockchain technology.
What is an NFT game?
An NFT game is built on blockchain technology, and the items, characters and loot may all be NFTs.
Since these games are built on a blockchain, NFT games allow for decentralized gaming platforms that allow player asset ownership. Players can own and trade in-game characters or accessories and utilize in-game cryptocurrencies. All transactions are recorded on the blockchain. This drives a transparent gaming economy for everyone.
NFT games are usually accessed via a web browser, very similar to other decentralized applications (dApps). The games are composed of a series of developer-created smart contracts that define the rules of NFTs used within the game. Once a user connects to a cryptocurrency wallet, they're free to begin playing with their NFT characters.
How do NFT games differ from regular games?
Traditional gaming is usually broken down into mobile, console and PC categories. Each requires players to invest in expensive gaming equipment and pay for the titles they want. This means that for the majority of regular games, monetary value is only flowing in one direction — to the developers.
NFT games allow for a much more expansive monetary system, with value flowing to developers, to players and between players.
Perhaps the biggest difference between traditional gamers and some blockchain games is the motivation behind playing: NFT gaming can offer players the opportunity to earn.
Many play-to-earn NFT games allow players to sell their NFT assets (rare items, skins, weapons, etc.), earn crypto rewards for completing challenges, rent out their assets and more.
How to get started with NFT gaming
Getting started with an NFT game requires a few things: a game, a cryptocurrency wallet and some cryptocurrencies. Here are the basic steps:
Get a crypto wallet. To buy cryptocurrency, store NFTs and in some cases create an account with a game, you need a wallet. There are software wallets that are convenient browser extensions and often required by NFT games. The crypto wallet allows for in-game transactions, and hold your digital assets. Examples of crypto wallets include MetaMask, Portis and Fortmatic. Check out our ultimate cryptocurrency wallet guide for more information.
Get the crypto or NFTs required. Get the cryptocurrencies or NFTs required to play your game of choice. If you need to buy some cryptocurrencies, such as ETH, head over to a cryptocurrency exchange. Once you have cryptocurrency, check out key NFT marketplaces to acquire some in-game NFTs and get started.

Compatible exchange: Gemini Cryptocurrency Exchange

Wide range of exchangeable currencies
User friendly
Newcomer incentives
Insurance on currency balances up to $250k
Balances can earn interest

High fees on mobile app
Missing some notable top 20 currencies
No linked debit cards available

Gemini is a cryptocurrency exchange with a simple UI that's user-friendly and accommodating to newcomers and experienced traders.

Gemini's strongest point is its Gemini Earn program, which allows users to earn up to 7.4% interest on specified cryptocurrency balances.

Gemini has a wide selection of cryptos available for exchange on the platform. However, some notable entries from the top 20 by market cap are missing, such as Cardano and Solana.

Deposit Methods

Bank transfer (ACH)
Debit card
Wire transfer


Deposit Fees

Cryptocurrency: None
Wire transfer: None
Bank transfer (ACH): None, bank fees may apply
Debit card transfer: 3.49%

Withdrawal Fees

Cryptocurrency: None for first 10 withdrawals of each month
Other: None for first 10 withdrawals of each month

Trading Fees

Order amount below USD 200: USD 0.99 - USD 2.99
Order amount over USD 200: 1.49%
Convenience fee: 0.50%

Pick a game. There are tons of play-to-earn and blockchain games to choose from. Although this category of gaming is new, there are already collection games, monster battlers, trading card games, life simulators and more.
Popular play-to-earn titles
You may choose a game that offers the best gameplay, or one with the most play-to-earn tactics. Some popular titles include:
See our full A to Z list of 50+ play-to-earn game guides
Compare marketplaces to buy and sell game NFTs
How to make money with NFT gaming
There are two broad ways to make money with NFT games. The first is through a play-to-earn model. The second is by collecting in-game NFTs to sell or rent for a profit. While there are some games that focus on either play-to-earn or in-game NFT models, the majority utilize a combination of both to offer the best experience for players.
As simple and enjoyable as it is to earn money from playing games, players can also lose money. NFTs fluctuate in value depending on the market at the time. The same is also true for any in-game tokens — there's no guarantee that any given NFT game cryptocurrency or digital asset is going to appreciate. Earning money from NFT games remains speculative. Only invest what you're willing to lose.
What blockchain games should I play?
We recommended choosing a genre first, then funneling down from there. Genres include:
Real estate mogul simulators
Monster battlers
Trading card games
Creation games
Racing games
Battle royales
Once you've chosen a genre, look through the games and choose one that suits your playstyle. Some are passive, point-and-clicks, while others are skill-based. After that, research the play-to-earn tactics of the game to determine if it's worth your time.
Browse through our list of crypto games to read guides and reviews. There are also metaverse projects to check out for earning opportunities.