NFT horse racing games
NFT horse racing offers a way to earn; find top projects to check out.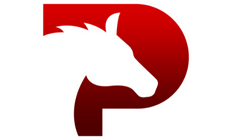 Passive blockchain game
Breed and race NFT horses
Buy and sell NFTs
Earn Vigorus (VIS)
Go to site
Disclaimer: This page is not financial advice or an endorsement of digital assets, providers or services. Digital assets are volatile and risky, and past performance is no guarantee of future results. Potential regulations or policies can affect their availability and services provided. Talk with a financial professional before making a decision. Finder or the author may own cryptocurrency discussed on this page.
Horse racing has been around since the 18th century. Given the sport's popularity, NFT game developers hopped on the bandwagon and are pumping out NFT horse racing games at a gallop.
NFT gaming is still a new niche, but a handful of promising NFT horse racing games and projects have hit the market.
What is an NFT horse racing game?
In a nutshell, a nonfungible (NFT) horse racing game typically involves users buying NFT horses, racing them for rewards and breeding new horses to sell or use in the game.

Image source: Pegaxy.io
The motivation to play horse racing games is often the earning potential — and maybe for the fun of it.
These games typically reward players who win races with cryptocurrency, which can be used to buy more in-game assets or exchanged for other currencies on crypto exchanges.
NFT games are typically built on blockchain technology — most often, the open-source blockchain Ethereum. A game built on a blockchain gives players ownership over their in-game assets: horses, land, stables, gear or avatars. Additionally, this allows players to buy in-game assets with cryptocurrency and for crypto wallets to store digital items.
Within blockchain gaming, you're likely to hear the phrase "play to earn," which loosely means you invest in the game by buying crypto or in-game NFTs. And winning in the game means you earn monetary rewards.
4 NFT horse racing games
There are a handful of NFT horse racing games that you can play right now, as well as a few projects in the works.
1. Pegaxy (Pegasus Galaxy)

Image source: Pegaxy.io
Pegaxy is an NFT horse racing simulation game with play-to-earn opportunities that launched in October 2021. The game is built on the Polygon (MATIC) blockchain. Pegaxy doesn't require any skill to play, only an upfront investment of buying the NFT horses called Pega to participate.
It has a futuristic style, bright colors, varied horses and is simple enough to start. The races are a 3D experience, where you can see the horses racing in real-time.
Pega have various bloodlines, attributes and element classes — water, wind, speed, etc. — that determine the outcome of the races. Breed your Pega, with each Pega only bred up to seven times.
Buy a Pega at Pegaxy's own marketplace, or rent one from another player. Pega typically go for around $10 to $1,000 apiece, with some owners selling Pega for thousands of dollars.
Developers Pegaxy Technology Limited told Finder it wants to eventually create a real racing experience within Pegaxy, comparable to Mario Kart. There are also plans for mobile app releases for Android and iOS devices. Other upcoming updates include Pega gear to boost stats in races, and riders called Perseus to add another layer of excitement and interactivity to the game.
2. Zed Run

Image source: OpenSea, Zed Run collection
Zed Run is an NFT digital horse racing game, built on the Ethereum blockchain that launched in 2019. Each horse has its own breed, bloodline, attributes, colors and genotypes, and can be bred and sold on NFT marketplaces. There are racing tournaments, divided into six classes based on the horses' ratings.
Zed Run hosts multiple racing events each hour, and participating in a game costs around $2 to $15 per race. Like Pegaxy, there's no skill involved when it comes to racing.
For breeding, there are many rules, such as female horses only breeding once per month. These limitations create scarcity. The breeding base fee is 0.075 ETH, around $150 at the time of writing.
To get an NFT horse to play, head to OpenSea's official collection, featuring over 200K items. Prices range from $10 to $20,000, depending on the NFT's attributes and rarity.
3. Silks

Image source: Silks
Game of Silks — or just Silks — is an upcoming horse racing NFT game that plans to mirror the real world of horse racing. You can think of the application like fantasy football with horses.
Silks plans to take performance data of real-life horse races, and place that into a metaverse. Players will be able to maintain their horses, breed them, cultivate land and ultimately play to earn. NFTs planned are Horses, Avatars, Land, and Stables.
The actual game and horses themselves are slated to launch in Q3 2022, and the metaverse is planning to open in Q1 of 2023. In April 2022, the Silks Genesis Avatar Collection launched, allowing early birds to collect one of the 10K Avatars for the metaverse.
There isn't much to do at the time of writing, except keep your eyes peeled for updates. This project is still in development.
4. DeFiHorse Horseverse

Image source: DeFiHorse litepaper
DeFiHorse is an anticipated blockchain-based horse racing metaverse project, with an expected launch date sometime in 2022. It's built on the Binance Smart Chain (BSC).
Players will race their horses in hopes to earn DeFiHorse token (DFH), and will be able to breed horses with several genotypes, bloodlines, coat colors and breed types: mythic, elite, legendary, etc. Each horse sale will come with a 4.25% fee, breeding fees depend on the bloodline of the horse and your stable, and participating in a race will have an entry fee.
The game isn't finished, but the first public sale of DFH launched in early 2022, and there have been a handful of NFT box sales that include horses, racetracks and various other NFTs.
What you need to play NFT horse racing games
For most play-to-earn games, including NFT horse racing games, you need a basic understanding of how the game operates plus some other things.
A crypto wallet. You need a compatible crypto wallet to create an account, or you need to connect one to your game account to store your earned or bought in-game assets. Many popular crypto wallets are free browser extensions that are protected with private keys that only you know.
Account with the game. Most blockchain-based games require you to create an account, usually just an email and password combination, and possibly verifying your identity.
Cryptocurrency. Some play-to-earn NFT games require you to buy some crypto or buy NFTs to start playing. You'll need to use an exchange that's licensed in your country, complete the know your consumer (KYC) requirements and deposit funds to buy the correct currency required for the game. If you've never bought any cryptocurrency, read our guide on how to buy Bitcoin for more information.
The appropriate hardware for the game. Luckily, most NFT games are played on a browser. Many are playable on Mac and PC, and some have mobile applications. A few NFT horse racing games require a download, such as Pegaxy.
Compatible exchange: Gemini Cryptocurrency Exchange
Wide range of exchangeable currencies
User friendly
Newcomer incentives
Insurance on currency balances up to $250k
Balances can earn interest
High fees on mobile app
Missing some notable top 20 currencies
No linked debit cards available
Gemini is a cryptocurrency exchange with a simple UI that's user-friendly and accommodating to newcomers and experienced traders.
Gemini's strongest point is its Gemini Earn program, which allows users to earn up to 7.4% interest on specified cryptocurrency balances.
Gemini has a wide selection of cryptos available for exchange on the platform. However, some notable entries from the top 20 by market cap are missing, such as Cardano and Solana.
Deposit Methods

Bank transfer (ACH)
Debit card
Wire transfer


Deposit Fees

Cryptocurrency: None
Wire transfer: None
Bank transfer (ACH): None, bank fees may apply
Debit card transfer: 3.49%

Withdrawal Fees

Cryptocurrency: None for first 10 withdrawals of each month
Other: None for first 10 withdrawals of each month

Trading Fees

Order amount below USD 200: USD 0.99 - USD 2.99
Order amount over USD 200: 1.49%
Convenience fee: 0.50%
Bottom line
NFT games are still new, with the first one being CryptoKitties that launched in 2017. The earliest NFT horse racing game launched in early 2019, so this industry is still working out some kinks.
If you're planning on getting into the NFT horse racing scene, know that cryptocurrency and NFTs are both volatile and speculative investments — there's no guarantee that your assets' values will appreciate. Additionally, NFT scams already exist, so keep your crypto wallet's private keys safe and do research on any NFT horse racing game before investing.