Next up for ApeCoin and Bored Ape Yacht Club: A metaverse game?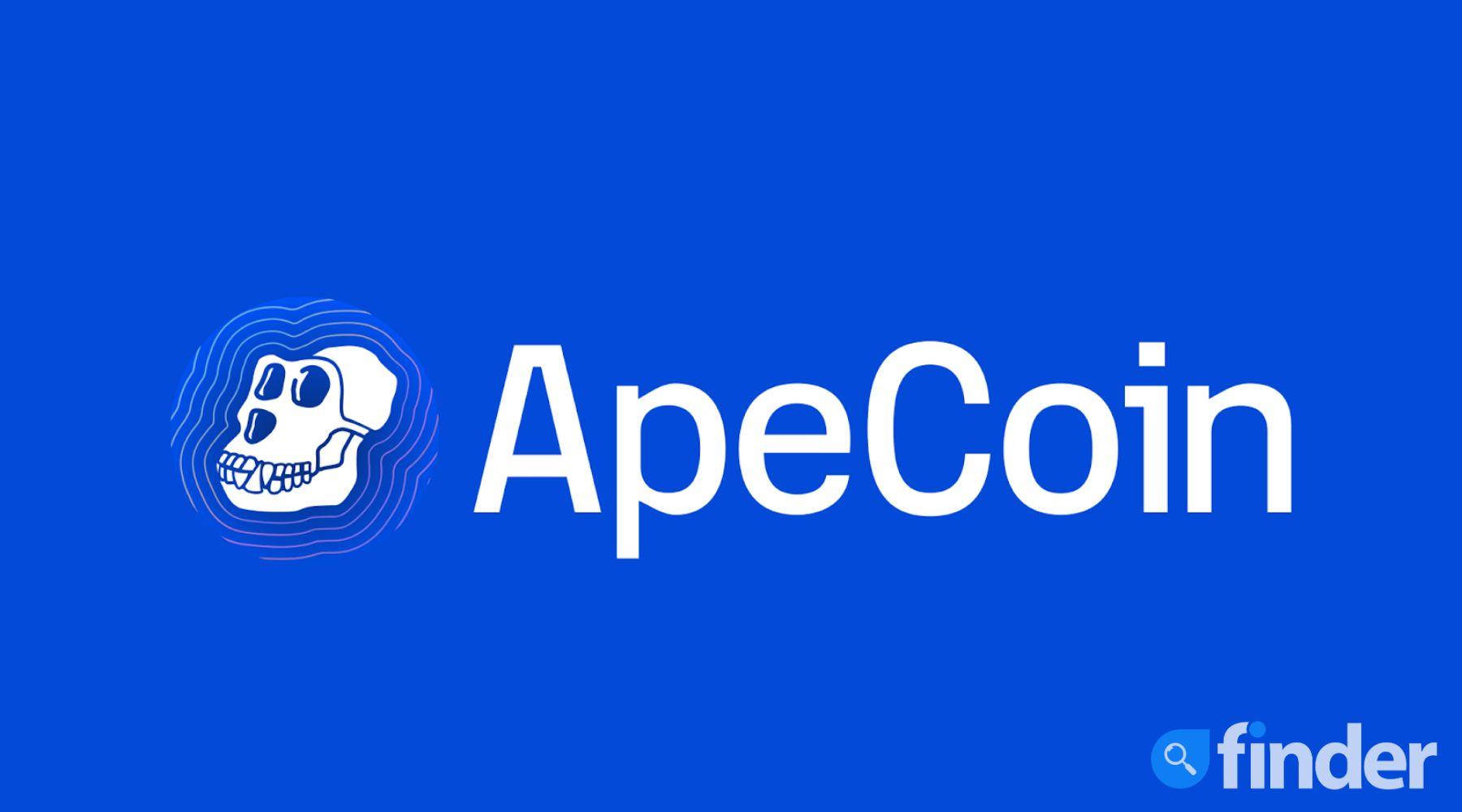 Disclaimer: This page is not financial advice or an endorsement of digital assets, providers or services. Digital assets are volatile and risky, and past performance is no guarantee of future results. Potential regulations or policies can affect their availability and services provided. Talk with a financial professional before making a decision. Finder or the author may own cryptocurrency discussed on this page.
Yuga Labs, the creators behind the trendy Yacht Club, suggest via Twitter that a 3D game may arrive soon powered by the new hot coin.
ApeCoin (APE), a token linked to the popular Bored Ape Yacht Club NFT project, has reached a market cap topping $3 billion in only a few days. So what's next for this newly minted crypto?
Yuga Labs — the creators behind the Bored Ape Yacht Club (BAYC) — and metaverse investor Animoca Brands have offered a hint via Twitter at something big coming in April.
According to the Yuga Labs' tweet, which contains an animated video of a bored ape, this new thing may be a 3D metaverse game, and it will be powered by the ApeCoin.
See you on the Otherside in April. Powered by @apecoin pic.twitter.com/1cnSk1CjXS

— Yuga Labs (@yugalabs) March 19, 2022
With the growing popularity of virtual real estate in metaverse games like the Sandbox and Decentraland, it may be worth keeping an eye out for Yuga Labs's new project and how it plays into Bored Ape and ApeCoin. But is it worth trying to buy in?
So what is the Bored Ape collection?
Bored Ape nonfungible tokens (NFTs) sell for hundreds of thousands and even millions of dollars, and act as a membership card to the Bored Ape Yacht Club.
BAYC members get first rights to new NFTs, NFT upgrades and access to the BAYC discord server. There's also the "Bathroom", a piece of virtual space on the club's website where holders can paint one pixel every fifteen minutes on a virtual wall
One recent new NFT feature was the Bored Ape Kennel Club, an NFT collection of dogs that were distributed exclusively to Ape holders. These NFTs were free to claim, apart from the gas — or, transaction — fee. Secondary sales carried a 2.5% royalty fee for a limited time, which was donated to animal charities.
On the secondary market, Bored Ape Kennel Club NFTs now resell for from 7 ETH to 9,999 ETH, which translates from $21,100 to $30,000,000. This shows the value of BAYC NFTs and of holding Bored Ape NFTs, however speculative they may seem.
How ApeCoins were handed out
ApeCoin is an ERC-20 token built on the Ethereum network to be used as a governance token within the BAYC decentralized autonomous organization (DAO). Technically they were created by the DAO, a self governing body, rather than the BAYC or Yuga Labs, though they definitely work together.
The ApeCoins were handed out last week as a benefit to Ape NFT owners, who were entitled to claim a chunk of tokens without additional cost within 90 days. Each Ape NFT holder could redeem 10,094 ApeCoins per Ape NFT owned, then sell a percentage of those coins.
That per-NFT stake is worth $109,000 at the current price of $10.84 per token.
One ApreCoin was sold for $39.40 on the first day of trading, but prices quickly moved down and have fluctuated since.
Learn more about ApeCoin and where to buy it in our guide.
Is a Bored Ape metaverse game coming next?
One open question is what you can do with ApeCoins other than trade them.
Based on the Yuga Labs tweet, ApeCoin would be used in an upcoming BAYC metaverse game, which will give the token even more utility and possibly even more value. And while the number of Bored Ape NFT owners is relatively small, a lot of people can buy and own the coin, potentially expanding the audience for a game.
But information on the upcoming project is vague: All we know so far is that "something is brewing" and planned for April. This feature will be powered by ApeCoin and will require a know-your-customer (KYC) process. If you don't want to identify yourself, you won't be able to access the new feature.
Two Ethereum whales bought $6.6 million in ApeCoin
While the future of ApeCoin is hard to predict, one good sign may be that two so-called Ethereum "whales" — investors who own a lot of Ethereum — are buying in.
The 10th largest whale portfolio bought 300,000 tokens on March 18th, according to WhaleStats, when the price was slightly higher than it currently is. The 20th largest whale bought the same number of APE on the same date.
What's more, ApeCoin is now the most traded token by whales, passing Aave (AAVE). The big money seems to think the trend here is worth chasing.
If you're also intrigued by the BAYC project but find the NFTs too expensive, ApeCoin offers a cheaper way to buy into its future. What that future looks like, though, we'll have to wait and see.
Kliment Dukovski doesn't own any tokens mentioned in the article as of the publishing date.