New Swimsuits for All campaign features Ashley Graham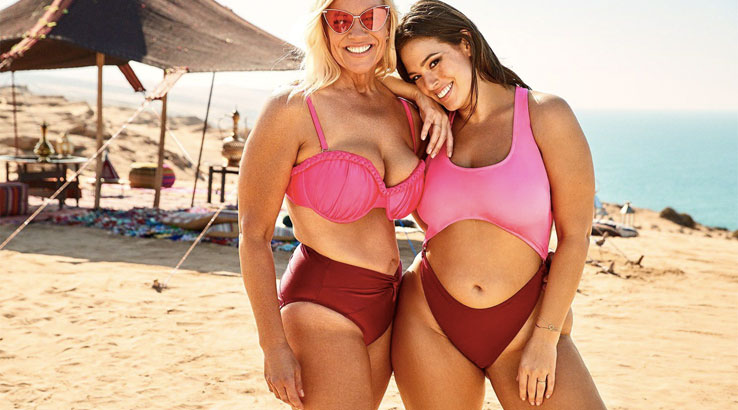 Ashley Graham looks fierce promoting her new capsule collection with Swimsuits for All.
This new collection, titled Power of the Journey features adorable swim pieces that seriously make us want to go to the beach this spring break.
But who exactly is the other model in the ads? That would be none other than Ashley Graham's mother, Linda. Ashley Graham has mentioned that it's her mother's own efforts to love her body that have inspired the body positivity message she promotes.
"My mom has been my role model since childhood and has played a vital role in developing my confidence… Her feel-good attitude toward her own body has shaped my ability to remain positive and self-assured," Graham said in a statement.
Seeing them together feels inspiring, even if it wasn't the most comfortable experience for Ashley's mom, who said she hadn't worn a bikini since the '80s. Nervous or not, Linda Graham looks great in this swimwear, and so will you. The beauty of the new capsule collection is that it's designed to make women of all ages, sizes and walks of life look beautiful and enjoy the sunshine.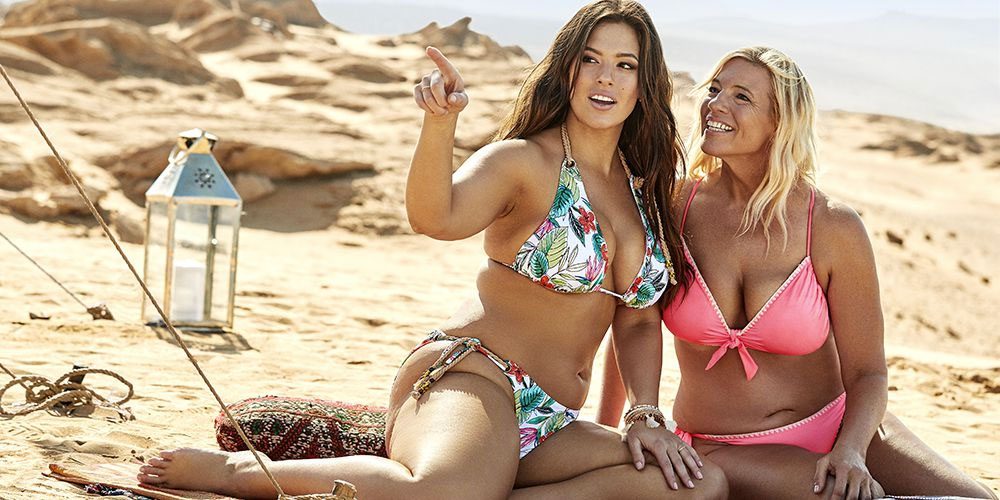 What can I buy from the Ashley Graham capsule collection?
This collection features cute swim pieces, including one-piece suits, bikinis, and coverups, and it has a high probability of selling out quickly. There are tons of criss-cross straps and cut outs throughout the collection that give the suits an extra edge. There are also many options for one-piece suits that don't look dated or matronly, which is refreshing.
We can't get enough of the floral pieces from this collection, which are perfect for spring. With a bikini only revealing enough to get hearts racing, a floor length cover up and a one-piece lace-up bust suit all available in a cute and modern abstract floral, you have multiple options to get in on this print.
How much does the collection cost?
Most pieces from this collection cost about $100.00. However, the entire collection is currently on sale, so you can snag pieces for closer to $75.00. Grab 'em before they're gone!
What sizes are available?
All of the items from the Swimsuits for All x Ashley Graham capsule are available in sizes 4-22. Although we'd hoped to see bigger sizes available from a body positive campaign, at least the sizes don't end at 16.
Can I return items from the Ashley Graham capsule collection?
You can return items from this collection, but since it's a swim line, each item must have its sanitary liner in tact. Returns for store credit are free, but if you'd like a refund, you're responsible for paying your own return shipping.