Work for yourself? You might qualify for a larger PPP loan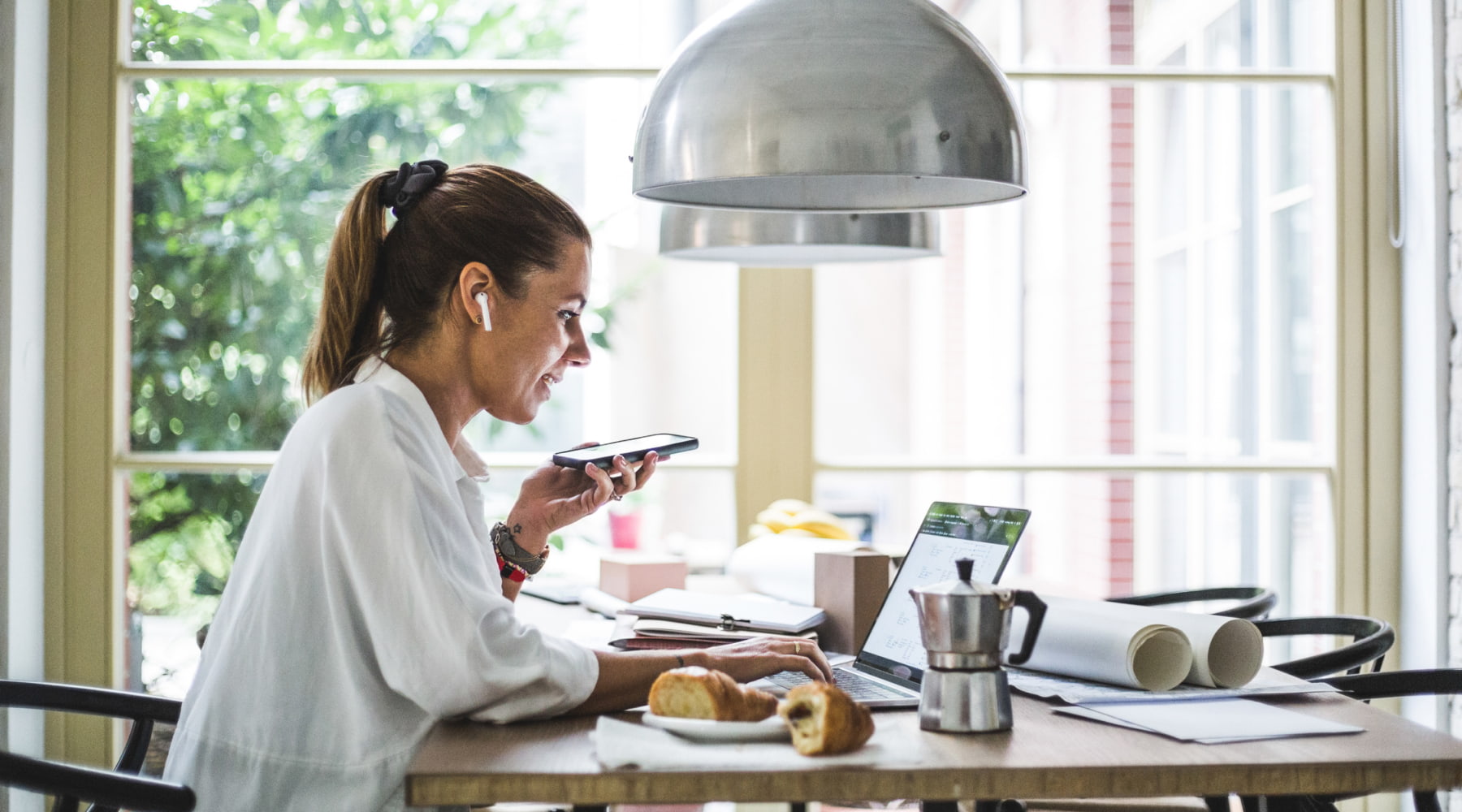 You can now calculate your payroll expenses based on gross income instead of net profit.
The Small Business Administration (SBA) released a new formula on Wednesday that would help self-employed individuals and gig workers qualify for more funding through the Paycheck Protection Program (PPP).
According to the most recent Interim Final Rule on the PPP, anyone who files an IRS Form 1040 Schedule C can use their gross income to calculate their monthly payroll expenses — the basis of how much funding you can receive.
Previously, the SBA only allowed Schedule C filers to use net profit, which resulted in PPP loans as low as $1 for some applicants.
How much can I borrow now?
Follow these steps to calculate your PPP loan amount if you're self-employed, a sole proprietor or independent contractor.
Step 1: Find the right forms
Find your 2019 or 2020 IRS Form 1040, Schedule C. You can still use your 2020 tax form if you haven't filed yet — as long as the information is accurate.
If you have employees, you'll also need IRS Form 941 and your state quarterly wage reporting forms.
Step 2: Find your annual gross income or net income
If you're calculating your PPP loan based on gross income, write down the number on line 7. Or for a loan based on net profit, write down the number listed on line 31. If you have no employees and the amount is above $100,000, write down $100,000 instead.
If you have no employees and your gross profit and net profit are below $0, you can't receive a PPP loan.
Step 3: Factor in payroll costs
Skip this step if you don't have any employees or you're using your net profit to calculate your PPP loan. Otherwise, you need to make a few tweaks to your gross annual income before you calculate your monthly payroll costs.
Subtract payroll costs. If you're using your gross annual income, subtract any employee payroll costs that you reported on lines 14, 19 and 26 of your Schedule C from that amount.
Add employee compensation. Add all gross wages and tips you paid to all US-based employees — you can find this on line 5c, Column 1 of IRS Form 941. Also add all pre-tax employee contributions for health insurance or fringe benefits. Subtract any earnings over $100,000 per employee.
Add insurance contributions. Finally, add all contributions you made to your employee's health insurance, life insurance, disability or disability insurance. You can find this on line 14 of Schedule C.
Add retirement contributions. Add up all contributions you made toward employee retirement accounts, listed on line 19 of Schedule C.
Add state and local employee taxes. Add up all state and local taxes that you paid on employee compensation. You can usually find this in your state quarterly wage reporting forms.
Step 4: Calculate your average monthly payroll expenses
Take the result from the previous step and divide it by 12. The result should be no more than $83,333.33 if you don't have any employees.
Step 5: Calculate your maximum PPP loan
If you're applying for a first draw PPP loan, multiply your average monthly profit or income by 2.5. This is your PPP loan amount — and it shouldn't be higher than $20,833 if you don't have employees. If you have employees, the maximum you can borrow is $10 million.
If you're applying for a second draw PPP loan and you're in the accommodation and food services industry (your industry should have an NAICS Code beginning with the number 72), you can multiply your monthly profit or income by 3.5. Regardless of your industry, the maximum Second Draw loan is $2 million.
Step 6: Add your early EIDL balance
If you want to use your PPP to refinance an Economic Injury Disaster Loan (EIDL), first make sure it was issued between January 31, 2020, and April 3, 2020. If you received an EIDL between those dates, add any outstanding balance to your maximum loan amount.
Just don't include any EIDL advance you received. That doesn't need to be repaid and therefore can't be refinanced with a PPP.
What to do if you've already submitted an application
Talk to your lender as soon as you can about changing your application. It's possible they haven't submitted your PPP loan application to the SBA yet. In that case, they can change your maximum loan amount before it goes out.
If they've already sent it to the SBA, talk about what next steps you can take. Currently, it's unclear if you'll be able to get approved for a higher amount if your loan was already approved.
Other official changes to the PPP
The Interim Final Rule also officially eliminated restrictions on business owners who had been convicted of a felony or defaulted on a student loan.
Previously, any business with an owner with more than a 20% stake in the company who had been convicted of a felony in the past year or defaulted on a student loan were ineligible for a PPP loan. However, financial fraud felony convictions in the past five years will still disqualify you.
Where to get a PPP loan
You can get a PPP loan from any SBA-approved lender. You can use the SBA's lender match tool to get connected with a lender in a few days. Or directly contact a lender on our list of PPP loan providers.
If you're newly eligible or can qualify for a larger amount, get your application as soon as you can. This round of funding is set to close on March 31st. And it's unclear if more assistance is on the way.
Image: Getty