New places to go and things to do – March 2, 2020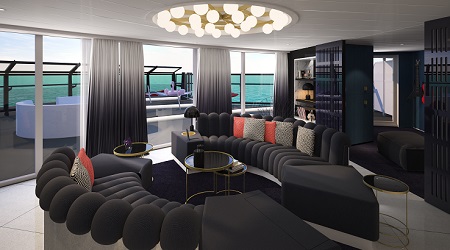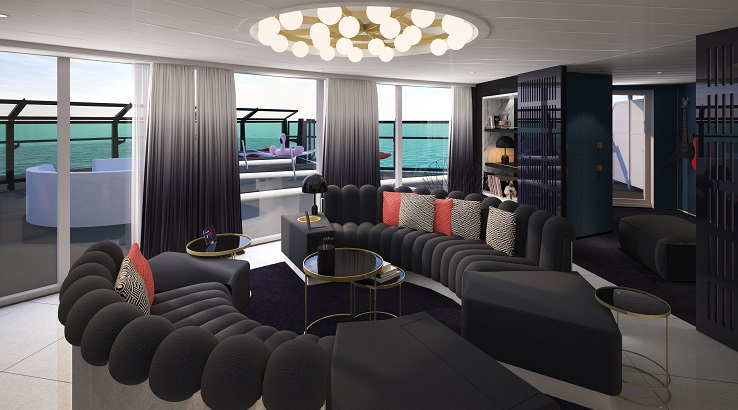 Groove Cruise to sail on the biggest ship in its history, get more from Universal Studios Orlando, vacation at the "Love Is Blind" hotel and more.
Here are the new things to do and see in the world of travel for March 2, 2020:
Cruises
Virgin Voyages debuts Tom Dixon-designed cruise ship
The Scarlet Lady — the first of the four ships to make up the inaugural fleet of Richard Branson's Virgin Voyages — was unveiled in Dover, England. The "boutique hotel on the sea" features rock-and-roll interiors designed by Tom Dixon and AD100 studio Ronan and Williams. Seeking to attract affluent millennials, the interior has 78 rock-and-roll themed suites, nautical hues, vinyl record players and signature features like iridescent mirrors. The Scarlet Lady is set to sail in April and can be booked directly from the brand or through your favorite travel site.
Groove Cruise to set sail on the largest ship in its history
The longstanding electronic music festival the Groove Cruise has announced it will be setting sail from Oct. 15 to Oct. 18 on the Norwegian Bliss. The Norweigan Bliss is the largest ship the Groove Cruise has ever chartered for its festival. The Norwegian Bliss features a water park, a go-kart track, laser tag, and 30 restaurants and bars. Headliners have yet to be announced for the cruise. Tickets will go on sale on March 4 at groovecruise.com.
Frozen fans to get new port of call
Most fans of the Frozen movies know they are roughly based on where Norway is today. Disney Cruise Lines has announced it will be adding some of its more popular ports of call back to its itinerary, including Greece, Sweden and Norway. These new ports of call will be available as of summer 2021.
The first of the new trip packages, scheduled between May and July 2021, will cruise the Mediterranean and will visit "Game of Thrones" set locations, like Dubrovnik, Croatia. Select cruises will visit the British Isles, Iceland, the Baltic Sea, and Norway's fjords, including Eidfjord, Norway, which sits at the foot of Norway's largest national park, Hardangervidda. Talking snowmen sightings are not guaranteed.
You can book a Disney cruise directly from the brand or through your favorite travel site.
The LNG Costa Smeralda christened
Actress Penelope Cruz christened the Carnival-owned LNG Costa Smeralda in Savona, Italy. The liquid natural gas (LNG)-powered cruise ship is part of a class that includes the AIDAnova and will include five more ships yet to be delivered — three of which will be LNG-fueled. These new ships will represent an expansion of the Costa Cruise's fleet, which are scheduled to be delivered by 2023. Costa Cruises is an Italy-based subsidiary of Carnival, primarily serving the Italian and Southern European markets. You can book a Costa cruise directly from the brand or through your favorite travel site.
Attractions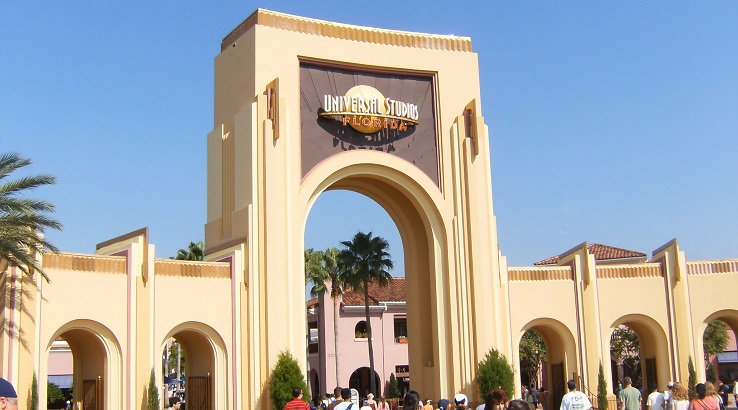 "Buy Two, Get Two" free deal back at Universal Orlando
If you are planning a four-day vacation at Universal Studios Orlando, you are in luck. The resort's "Buy Two, Get Two" promotion is back. For any two-day pass to Universal Studios Orlando bought, you will get a complimentary two-day pass. This offer is extended to U.S. and Canadian residents and only applies to entry into Universal Studios Florida and Universal's Islands of Adventures. The offer is currently valued at a $49.98 savings. Find the deal online at universalorlando.com.
Hotels
Fans of "Love Is Blind" can now vacation at the filming site
If you're a fan of the Netflix show "Love Is Blind," you can now book a vacation at the filming location. The show, which features strangers "falling in love" with each other without meeting face-to-face, is set at the Grand Velas Riviera Maya in Playa del Carmen, Mexico. The hotel is now offering a "Love Is Blind" package, which offers a four-night or longer stay in a luxury suite, airport-to-hotel transportation, wine and chocolate on arrival, $100 credit for romantic excursions, three-course in-suite dinners, a $50 spa credit and more. The package starts at $980 per night. You have until March 31 to book your trip.
Houston Intercontinental Airport Holiday Inn renovations complete
The Holiday Inn at the Houston Intercontinental Airport has celebrated its grand reopening after a multimillion-dollar renovation. The renovation saw the guestrooms receive new flooring, walls, televisions, furniture and beds, and saw the addition of a refurbished tennis court, sand volleyball courts, an upgraded fitness center with new weight and cardio equipment, and new lounge furniture. The hotel also saw the addition of new conference spaces and remote office capabilities. You can book the Holiday Inn directly from the brand or through your favorite travel site.
North Texas Jellystone Park's pirate ship suites open
North Texas Jellystone Park opened its three-story pirate ship on March 1. The ship holds 10 two-bedroom cabin suites that can accommodate families of up to eight people. The suites include a full kitchen that includes a dishwasher, washer/dryer and a private bathroom. "Families that rent our pirate ship cabin suites will be able to create their own pirate-themed adventures that they will always remember," said Steve Stafford, general manager of the North Texas Jellystone Park. The pirate ship is located on the North Texas Jellystone Park campground, which also features RV and tent sites for rent, one- or two-bedroom cabins and hotel-style bunkhouse rooms. Book directly with the park.
Other
Win a $1,000 airline gift card
If you are planning a big trip in the future or are a frequent airline traveler, you may want to check out TNW Deals' $1,000 Airline Gift Card Giveaway. The tech website The Next Web is offering one winner a $1,000 gift card to the airline of his or her choice. There are no purchases needed, but you will need to look at paid promotions in order to reach the entry form. The contest ends on March 5, so hurry if you are interested.
Pictures: Virgin Voyages, Disney, Wikimedia