New healthcare credit card rolled out nationwide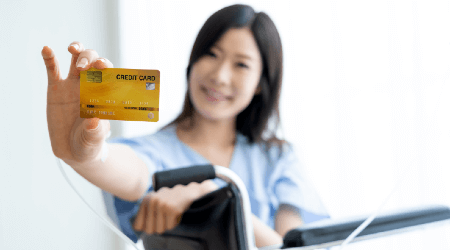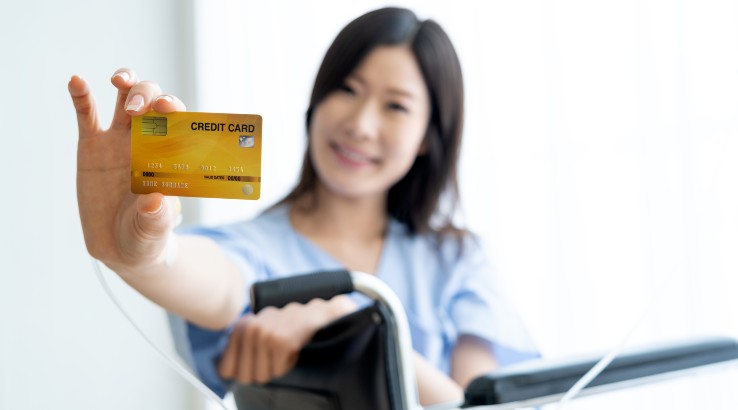 The credit card specifically for healthcare promises to help resolve the nation's medical debt ills.
A new credit card dedicated to healthcare has launched, potentially offering a solution for Americans facing bankruptcy dealing with unexpected medical charges. The card, the SmartHealth PayCard, offers affordable payment plans with no fees to healthcare providers, up to $5,000 Accidental Medical Expense insurance coverage, a national prescription savings program and up to $5,000 Accidental Death Insurance.
By offering an easy means to pay for healthcare expenses, the founders of the SmartHealth PayCard feel it will help users avoid postponing needed healthcare. Healthcare providers are immediately paid by the card. "Cardholders pay for health needs right away so they can live happier lives," said Jeff Blankinship, co-founder of SmartHealth PayCard, in the announcement. "And healthcare providers get paid on time so they can focus on treating patients instead of accounts receivable."
SmartHealth PayCard at a glance
Who: Americans with medical debt
What: Credit card offering payment plans and other perks
Card type: Mastercard
Credit limit: Up to $15,000
APR: 18% fixed
A revolving line of credit, the card is not only intended to be used to absorb emergency charges, but also co-pays, co-insurance and prescription drugs costs. The card can also pay for vision and dental costs, routine doctor visits, cosmetic surgery, mental health care and other non-emergency medical care. A discount program to participating pharmacies, surgical centers and other medical facilities is currently in the works.
The SmartHealth PayCard has a credit limit of up to $15,000 with a fixed APR of 18 percent. This is higher than the national credit card average APR of 15.09 percent.
The card also offers realtime transaction tracking. This allows card users to track their healthcare spending, as well as keep records for tax preparation and bookkeeping purposes. The card also offers accidental medical expense insurance at no additional cost.
"The SmartHealth PayCard offers an independent financial solution, separate from regular health insurance," said Paul Clampitt, co-founder of SmartHealth PayCard. "We want to see cardholders take control of all their healthcare expenses so they can make sensible decisions about their medical needs."
Medical debts in America
This product comes at a time when medical debt is at an all-time high in this country. As of November 2019, there are approximately 137 million Americans that faced medical hardship in the last year. This is the leading reason Americans cash out their retirement savings, trading one problem for another. Research finds that nearly two-thirds of all personal bankruptcies come from medical issues.
Even with employer-sponsored health insurance, a string of bad luck can lead to financial insolvency. With hospital charges being largely arbitrary to the hospital itself, an out-of-network accident or a series of accidents or illnesses that exceed coverage maximums can be crippling.
"We are seeing a perfect storm of negative economic trends threatening working families in the United States," The Commonwealth Fund Assistant Vice President Sara Collins, Ph.D., said regarding the fund's study of Americans with medical bill problems. "While gas and food prices are increasing and home values are declining, the rise in health care costs is surpassing income growth and fewer people have adequate insurance. As a result, working people are struggling to pay their bills and accruing medical debt."
The Mastercard-branded card is not meant to be a replacement to health insurance, but a complement to it.
Picture: Getty Images