New Fenty Beauty Lip Paint is coming soon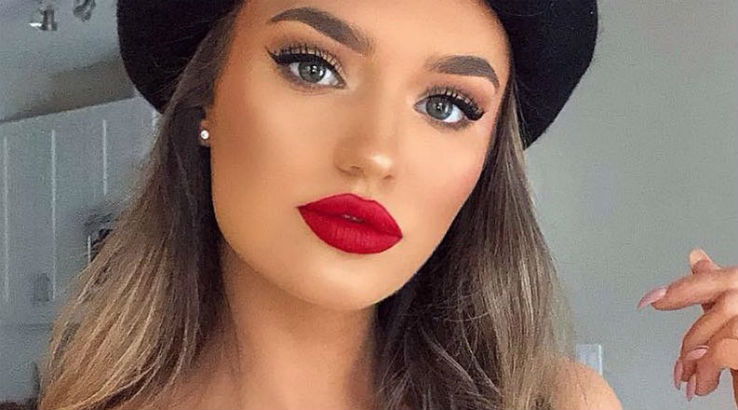 Keep your eyes peeled and get your pout ready for a new Lip Paint from Fenty Beauty.
We know you probably don't need anything else to add to your Sephora basket, but Rihanna keeps giving us reason after reason to go shopping. Whether she's unveiling a new product like Fenty's body glitter, releasing her own lingerie line, or collaborating with PUMA, RiRi simply won't give our wallets a break in 2018.
The newest Rihanna release we can't wait to get our hands on is a new Lip Paint shade likely being released by her company, Fenty Beauty. Although the brand hasn't officially announced the new shade, an Instagram video posted by Fenty Beauty on Sunday has fans feeling confident that the new shade is coming.
If you don't know about the original Fenty Beauty Lip Paint, we're sorry you've missed out until now. The product is a gorgeous red lip color that's highly pigmented and easy to apply.
Once you put it on, it lasts for 12 hours with a matte finish. The applicator is precise and the product is easy to apply — so easy that we don't really need Rihanna's tutorial on how to use it, but we enjoyed watching it anyway.
Fenty Beauty fans are ecstatic about the possibility of a new shade of this awesome liquid lipstick after Sunday's Instagram video, which shows a darker red near the end of the video. The post, captioned "Double tap for a surprise," is definitely teasing Rihanna fans about something exciting to come.

We're just left wondering how Rihanna manages to rule the beauty world by day and slay festival fashion at night. Does she ever sleep? We may never know.
You can snag the newest shade of Lip Paint from Sephora once it's released. Obsessed with everything beauty?
Image: Instagram