New 0-down mortgage from NASB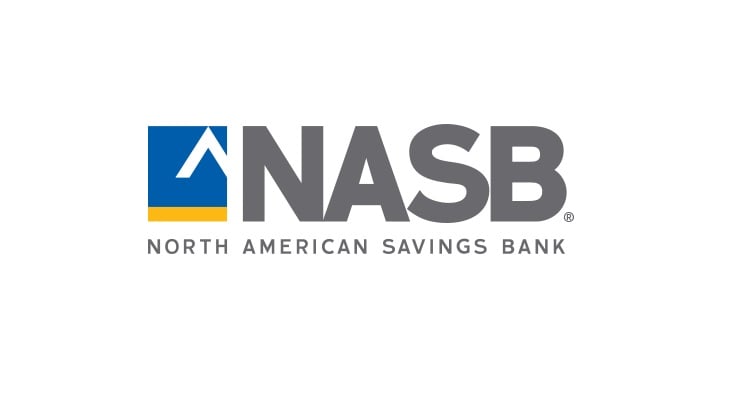 North American Savings Bank's new no-down-payment mortgage is not limited to poor or moderate-income borrowers.
National mortgage lender North American Savings Bank has announced the launch of a zero-down-payment home mortgage program. Unlike other down payment assistance programs, there is no maximum income limit, making the program available to anyone who needs or wants to buy a house without tying up large amounts of cash.
At a glance:
NASB Zero Down Home Loan Program
Features: Allows for 100% of a home's value — or 99%, in certain cases — to be borrowed without maximum income limits.
Rates: As of March 11, 2020, 3.5% with a 3.527% APR for 30-year fixed ($995 in fees); 3% with a 3.048% APR for 15-year fixed ($995 in fees); 3.125% with a 3.82% APR for FHA 30-year fixed ($6,245 in fees).
Restrictions: Property must be a primary single-family home or condo; applicant's credit score must be 700 or more; applicant must have two months of post-closing reserves available in his or her own funds; one month reserve can be gifted — if so, applicant must put 1% of property's price down as down payment; property must have sale price between $200,000 and $510,400; loan unavailable for properties in Alabama, Connecticut, Delaware, Louisiana, Maryland, Massachusetts, North Dakota, New Jersey, Nevada, Rhode Island and South Dakota.
"NASB recognizes that many factors such as high student loan debt, rising rents and a lack of affordable homes in the market have made saving for a down payment increasingly difficult for homebuyers," said Joseph Watts, senior vice president of residential lending for NASB, in the announcement.
The typical 20% down payment can be a significant hurdle for many would-be homeowners to cross. A modestly priced $200,000 home, for example, would require a $40,000 cash payment, even before the mortgage is secured. For some, this is an impossible amount of money to procure. For others, this money can be better used doing other things, like incurring interest in a retirement fund or as the basis of an investment portfolio.
How to qualify
NASB is offering its no-down-payment mortgage to borrowers with excellent credit. Financially, the only requirement for the loan is that the applicant, at the time of the application signing, has two months of financial reserves to pay the monthly loan payment and fees. An applicant can borrow or be gifted one month of these reserves, but the applicant must, in this case, offer a 1% down payment as a security offering.
What to watch out for
Many financial advisors recommend that a down payment is offered. Not only does it reduce the amount of money that must be paid back, but it also lowers the interest rate on the loan. This means that the customer would pay less over the course of the loan. Additionally, mortgages with low interest rates typically require the purchase of private mortgage insurance (PMI), which would raise the monthly cost.
How it compares to other mortgage programs
Most no-down-payment mortgage programs are either government programs — such as loans guaranteed by the Department of Veteran Affairs or the USDA — or loans provided for low- or moderate-income applicants. While the NASB program may result in a higher monthly cost due to the increased insurance requirements, the bank has interest rates and APRs on par with other mortgage lenders, such as Citizen Bank, which — as of March 11th — has a 30-year fixed rate of 3.625% and Bank of America with a 3.375% rate.
"Our borrowers' financial needs are constantly evolving, and it's our job to be innovative and offer mortgage products that anticipate and meet those changing needs," Watts added.
Photo credit: North American Savings Bank