Netflix removes US free trials: What are your alternatives?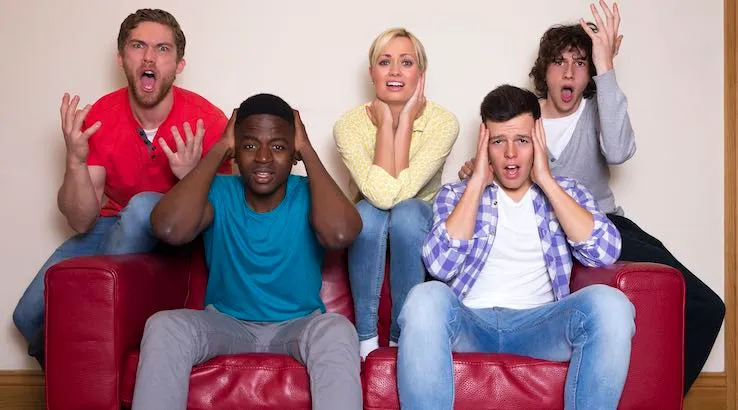 New Netflix subscribers will be required to pay for a subscription immediately after signing up.
In what might come across as a surprising move, especially given the increased competition in the streaming market, Netflix has removed its 30-day free trial offer in the US.
Previously new users had to provide payment information upfront, but weren't charged until after their trial. That's no longer the case. New users signing up for Netflix have to pay as soon as they activate their subscription, meaning that there's no way to stream without shelling out some cash.
That being said, Netflix is offering small bonuses to those trying out the platform for the first time.
What can you get instead of a free trial?
Instead of a free trial, new users who create a Netflix account get an upgrade to a more expensive plan for the first 30 days. In other words, if you subscribe to the Basic plan you'll be upgraded to Standard and if you subscribe to Standard you'll be able to experience Premium for no extra cost. If you subscribe directly to Premium, you don't get to enjoy any special promotions at the moment.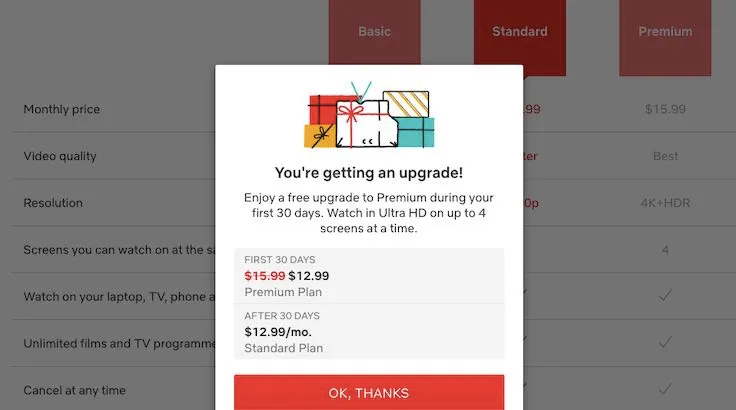 The difference between Netflix's three plans is tied to video quality and the number of simultaneous streams. The Basic plan lets you watch in SD quality on 1 device for $8.99 a month. The Standard plan enables users to watch in HD on 2 devices for $12.99 a month. Finally, the Premium plan, priced at $15.99 a month, comes with 4K video quality and the ability to watch on 4 devices simultaneously.
Why has Netflix done this?
We aren't entirely sure, but the US isn't the first country where Netflix has removed its free trial offer. The same happened in the UK, Canada, Mexico and Australia to only name a few. Netflix is likely banking on its reputation alone to attract new subscribers. Disney+ also removed free trials earlier this year, no doubt due to its rapid growth.
Even with competition getting fiercer, Netflix remains the most popular streaming service on a global scale. It produces original content at an impressive rate and has other big name shows such as The Office, Breaking Bad and The Walking Dead.
We also can't rule out the possibility that Netflix finally got tired of freeloaders. While password sharing among friends remains a common occurrence, the free trial meant that a certain user could, technically, sign up with a different email every month. That way, they were able to binge their hearts out without paying a dime. That's no longer possible.
What other streaming free trials can you get?
While Netflix is no longer offering free trials, other streaming services available in the US continue to do so. Consequently, you can still access some platforms free for a limited time.
Some notable free trials include:
Check out every streaming free trial available in the US.
Will Netflix make more changes?
Now that the US has lost its free trial offer you may want to keep an eye out on a dreaded price rise in the near future. Netflix recently upped its prices in Australia and Canada in September and October respectively.
It cited the price was so more investment can be made for its content. Something that some may find comical due to a host of recent popular show cancellations such as Glow, The Society, Ozark and more. If you've had enough of Netflix, then cancelling it is easy.