Nelnet Bank gets into student lending with refinancing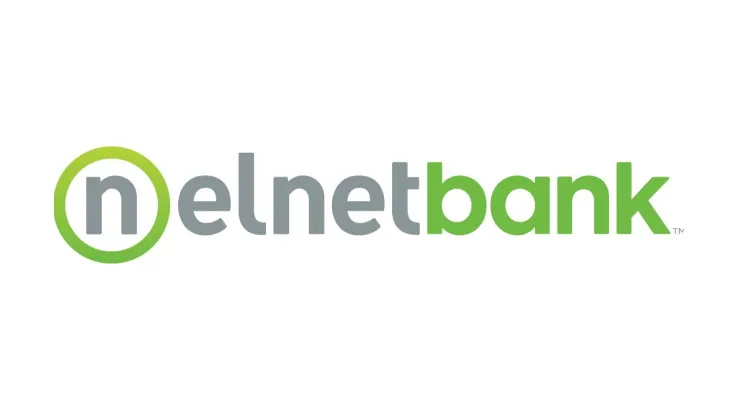 This new online bank offers the kind of low rates you'd normally have to apply for in person.
Student loan company Nelnet launched Nelnet Bank on Monday and opened its virtual doors, offering new customers student loan refinancing.
Best known as a student loan servicer, Nelnet is behind several student loan companies, including online student loan provider U-fi.
But this time, its loans come from an FDIC-insured institution — with rates and terms that hold up to traditional bank financing.
How it works
Nelnet Bank offers refinancing for both federal and private student loans by creating an account and submitting an entirely online application.
Rates and fees
Nelnet offers the option of fixed and variable rates. Fixed rates range from 2.99% APR to 6.7% APR. Variable rates currently run from 2.02% to 6.67% APR but will likely increase. They're based on the one-month LIBOR rate, which is currently at record lows. There are application, origination and prepayment fees.
Since there's little difference between the two ranges of rates, you'll likely see more savings from a fixed-rate loan.
Rates are 0.25% higher if you chose to make manual rather than automatic repayments, but even without the discount Nelnet's maximum rates are still lower than what some borrowers might have on their federal student loans — which sometimes came with interest topping 8%.
How much you can refinance
You can refinance federal and private student loans with balances starting at $5,000 for lower rates and more favorable terms with Nelnet Bank. How much you can refinance depends on your degree.
Undergraduate degree: $125,000
Graduate degree or doctorate: $175,000
Health professional graduate degree: $500,000
Repayment options
Like most private lenders, Nelnet only offers full repayments, but loan terms range from 5 to 25 years, giving you options to pay off your loan fast or spread it out for lower repayments.
Go for the shortest term you can comfortably afford — a shorter term will save you on the total interest and land you lower rates.
Who can qualify
Before you get started on a Nelnet refinancing application, make sure you meet these requirements:
Annual income of at least $36,000
Credit score of at least 680
Hold a bachelor's degree or higher
US citizen or permanent resident
If you're in the US on an eligible visa, you can still apply as long as you have a cosigner who meets these requirements. You can also apply with a cosigner to help you meet income or credit requirements — or qualify for a lower rate.
What else you need to know
Nelnet also comes with a few benefits you won't find with every student loan refinancing company. It accepts Parent PLUS loans, and it allows borrowers to apply to take a cosigner off the loan after 24 consecutive, on-time repayments.
While it doesn't charge any fees, there is a late penalty that is the lesser of 5% of the payment due or $25. However, you have a 15-day grace period before it kicks in. To avoid late fees if you lose your job or income, you can sign up for its hardship assistance program.
Is it worth it?
Refinancing with Nelnet could be a great option if you have the credit score and financial stability to qualify for a lower rate. Even if you have federal loans, you're likely to save on interest by refinancing with Nelnet.
But even with its financial hardship program, it can be hard to qualify for refinancing if your employment has been shaky this year. Consider applying with a cosigner or holding off until the job market gets back on track.
Anyone with federal loans who plans on applying for forgiveness or wants income-driven repayments should also hold off on applying for refinancing, since you'll lose access to those programs.
How to apply
First, fill out an online application to check what rates you might qualify for — this step doesn't affect your credit rating. If you decide to go through with refinancing, you'll need to submit proof of income and your most recent loan statement.
After you've been approved, Nelnet can usually pay off your current student loans within 10 to 14 days. Your first payment is typically due around 45 days.
Look out for more products in 2021
While Nelnet currently only offers student loan refinancing, that's not the only product that will be available through this bank.
It also has plans to offer private student loans in 2021, and you can sign up for a wait list to get a high-yield CD. Information about the loans and the CDs are not yet available.
Watch out for more online banks
Nelnet Bank isn't the only online bank that offers student loan products, but it's one of the first. And it might not stay that way for long. Financial services company SoFi — best known for student loan refinancing — also applied for a bank charter in 2020.
As the coronavirus has forced banks to go virtual, online lenders were given an edge that traditional banks don't have. After online lenders coordinated with the government to offer stimulus funding, regulators warmed up to the idea of online banking and are approving more applications.
What does this mean for you? Customers will have more and more opportunities to get the best of both worlds. You can take advantage of the low rates available at banks without sacrificing the speed.
Photo: Supplied