Nelnet student loan refinancing review
This new online bank offers the kind of low rates you'd normally have to apply for in person to consolidate your loans.
Best for extending your term at a low rate
Pick something else if you didn't finish your Bachelor's degree
Variable APRs: 4.54% to 11.05%
Fixed APRs: 4.49% to 8.44%
APR
$500,000
Max. Loan Amount
Details
Product Name
Nelnet student loan refinancing
Minimum Loan Amount
$5,000
Max. Loan Amount
$500,000
APR
Variable APRs: 4.54% to 11.05%
Fixed APRs: 4.49% to 8.44%
Fixed rate
2.99% to 5.9% w/ autopay
Requirements
At least 680 credit score, $36,000 annual income, Bachelor's degree or higher, US citizen or permanent resident, over 18.
Pros
Accepts Parent PLUS loans
Low rates of 4.54%
Cosigner release
Terms as long as 25 years
Cons
Requires $36,000 annual income
Must have bachelor's degree
Requires cosigner for nonresidents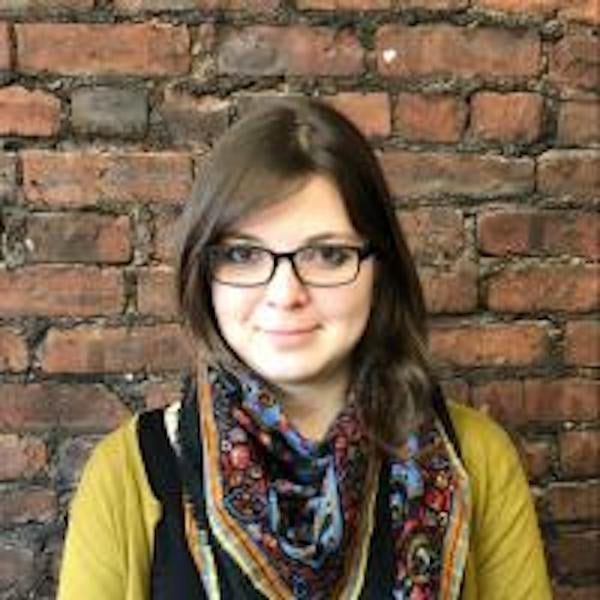 Review by
anna.serio@finder.com
---
Anna Serio is a trusted lending expert and certified Commercial Loan Officer who's published more than 1,000 articles on Finder to help Americans strengthen their financial literacy. A former editor of a newspaper in Beirut, Anna writes about personal, student, business and car loans. Today, digital publications like Business Insider, CNBC and the Simple Dollar feature her professional commentary, and she earned an Expert Contributor in Finance badge from review site Best Company in 2020.
Expert review
You may know Nelnet as a student loan servicer. But in 2020 it branched out into offering student loan refinancing through the newly FDIC-insured Nelnet Bank. With rates capped at 5.9% APR with autopay, even private student loan borrowers can find a better deal with this lender.
Nelnet also accepts Parent Plus loans and offers repayment terms as long as 25 years. But it has slightly higher credit score and income requirements than many other refinancing companies available online. Read our full review.
Nelnet student loan refinancing rates, fees and terms
Nelnet offers the option of fixed and variable rates with repayment terms from five to 25 years. Fixed rates range from 2.99% to 5.9% APR if you sign up for autopay.
Variable rates currently run from 2.0% to 5.7% APR with the autopay discount. But these will likely increase as the economy recovers from COVID-19. These based on the one-month LIBOR rate, which is currently at record lows. There no are application, origination and prepayment fees.
Since there's little difference between the two ranges of rates, you'll likely see more savings from a fixed-rate loan.
How much can I refinance?
You can refinance federal and private student loans with balances starting at $5,000 for lower rates and more favorable terms with Nelnet Bank. How much you can refinance depends on your degree.
Undergraduate degree: $125,000
Graduate degree or doctorate: $175,000
Health professional graduate degree: $500,000
Does Nelnet offer discounts?
Nelnet offers a 0.25% discount if you sign up to have your monthly payments automatically debited from your bank account. This is standard for most student loan servicers. But it's possible to find autopay discounts as high as 0.5% — especially if you borrow from your own bank.
How to qualify
Before you get started on a Nelnet refinancing application, make sure you meet these requirements:
Annual income of at least $36,000
Credit score of at least 680
Hold a bachelor's degree or higher
US citizen or permanent resident
If you're in the US on an eligible visa, you can still apply as long as you have a cosigner who meets these requirements. You can also apply with a cosigner to help you meet income, credit or age requirements in some states — or qualify for a lower rate.
Compare other student loan refinancing offers
Here's how Nelnet Bank stacks up to other online providers.
What are my repayment options
Like many private lenders, Nelnet only offers full repayments, but loan terms range from five to 25 years, giving you options to pay off your loan fast or spread it out for lower repayments.
Go for the shortest term you can comfortably afford — a shorter term will save you on the total interest and land you lower rates.
Does Nelnet offer deferment or forbearance?
Nelnet's hardship protection program offerst a total of 12 months of forbearance if you've lost income or have an unexpected financial burden. You can apply for two months at a time if you're current on your loan. If you've missed a payment, you can apply for three months at a time.
Interest continues to add up while your loans are in forbearance. When your repayments resume, Nelnet adds this extra interest to your loan balance. But it extends your loan term by the number of months you were in forbearance.
Nelnet Bank reviews and complaints
Nelnet Bank is relatively new, so it doesn't have any customer reviews on sites like the Better Business Bureau or Trustpilot. But the servicer Nelnet gets mostly negative customer reviews — which Nelnet Bank uses to handle student loan payments.
Many complaints are over payments that were incorrectly reported as late. Some are also from borrowers who were confused about how repayments work. Make sure to read over the repayment section of your contract to make sure you understand all of your options.
How to apply
You can apply for Nelnet student loan refinancing by filling out a quick online form.
Go to the Nelnet website and hit Get Started.
Create an account or log into your account if you already have one. Fill out the form with information about yourself, your cosigner and your student loans.
Review the rates and terms that you prequalify for.
Follow the instructions to complete the application.
Review and sign your loan agreement.
What information do I need to apply?
To prequalify, you need to provide basic contact information for yourself and your cosigner. You'll also nee d to provide information about your education and student loan balance.
If you decide to go through with refinancing, you'll need to submit proof of income and your most recent loan statement.
What happens after I apply?
After you've been approved, Nelnet can usually pay off your current student loans within 10 to 14 days. Your first payment is typically due around 45 days. And if you apply with a cosigner, you can apply to take them off the loan after you've made 24 consecutive, on-time repayments.
While it doesn't charge any fees, there is a late penalty that is the lesser of 5% of the payment due or $25. However, you have a 15-day grace period before it kicks in. To avoid late fees if you lose your job or income, you can sign up for its hardship assistance program.
Is Nelnet refinancing the same as Nelnet loan consolidation?
No, Nelnet student loan refinancing and Nelnet loan consolidation are not the same thing. Nelnet refinancing is a a private loan that you can apply for through Nelnet Bank.
Nelnet loan consolidation is a federal student loan repayment option available through the student loan servicer. It allows you to apply for a Direct Consolidation Loan if you want to combine your federal loans into one. This can help you qualify for more repayment plans if you don't have a Direct loan. But it won't decrease your interest rate.
Is it worth it?
Refinancing with Nelnet could be a great option if you have the credit score and financial stability to qualify for a lower rate. Even if you have federal loans, you're likely to save on interest by refinancing with Nelnet.
But even with its financial hardship program, it can be hard to qualify for refinancing if your employment has been shaky this year. Consider applying with a cosigner or holding off until the job market gets back on track.
Anyone with federal loans who plans on applying for forgiveness or wants income-driven repayments should also hold off on applying for refinancing, since you'll lose access to those programs.
See how Nelnet Bank stacks up to the best student loan refinancing providers.