Nearly Half of Americans Lack Basic Knowledge of Healthcare Terms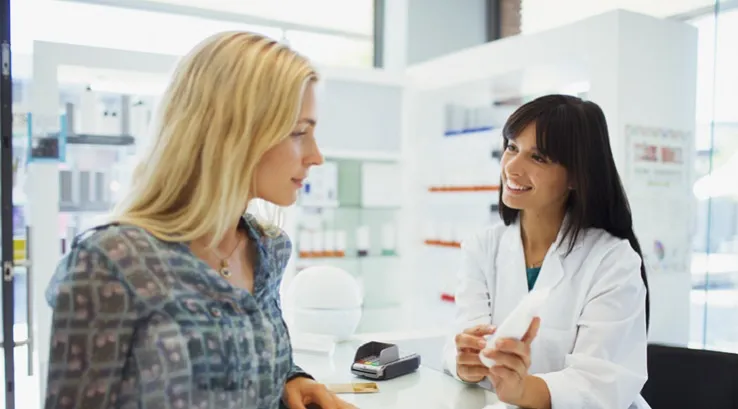 Per a recent survey, 44% of respondents did not have the basic healthcare literacy to understand their own coverage.
Understanding one's health insurance coverage can be a challenge. Many people are confused, for example, about the difference between a premium, a copay, and a deductible. The lack of consumer training today has made it hard for many to navigate these policies, creating barriers to proper health management.
An October survey from PolicyGenius found that over one-quarter of all respondents avoid care because of confusion about their health coverage. Even among respondents making $100,000 or more per year, almost 20% indicated that coverage uncertainty has led them to skip medical treatment. "The problem is the rules aren't clear and the consequences are really high," Catina O'Leary, president and CEO of Health Literacy Media, said to PolicyGenius.
An example of this insurance illiteracy is the Affordable Care Act. Under the ACA — also known as Obamacare — all health insurance policies in the United States must cover 10 essential services: outpatient care, prescription drugs, pediatric services, preventive care, laboratory services, emergency services, hospitalization, mental health and substance use services, rehabilitative and habilitative services, and pregnancy and maternity care. Nearly half of the respondents did not know that insurance policies must cover any of these services.
13% did not know if they had health insurance.
This reflects a trend. When asked the same question in last year's survey, 28% were ignorant of the minimum requirements for health insurance policies, compared to 44% in 2019. Additionally, about 10% more of the respondents knew the open enrollment dates for Healthcare.gov enrollment in 2018 than in 2019.
This lack of understanding means that many health insurance customers are unprepared should they need to use health insurance. For example, a lack of understanding about how premiums work may lead to misunderstandings when it comes to treatment billing. Few customers, for example, understand that the higher your premiums are, the lower your deductible will be, and vice versa. Understanding this can help high-deductible policyholders come up with strategies — such as setting up a Health Spending Account (HSA) — for covering the deductible.
Politics and Health
Much of the confusion many people have about health insurance, curiously, is intentional. Since the passage of the ACA, there has been a fierce political battle over its implementation. The political tug-of-war has left many confused if they are covered and if they have enough coverage.
The emergence of short-term health insurance plans has complicated the situation. These plans, which are not bound to the ACA service requirements, were intended to be stop-gaps until one can secure a full plan during the next open enrollment. However, with the elimination of the individual mandate, there is no penalty for using these short-term plans as one's primary insurance policy — as long as one's total time enrolled with a single policy is less than 36 months.
With employer-based health insurance premiums for family coverage increasing 54% over the last decade, per data from the Kaiser Family Foundation, the lower premium, lower deductible short-term health insurance option may seem like a deal to many. However, these plans offer fewer services.
When consumers are asked to comparison-shop for healthcare policies, this lack of clarity can be costly. Without a key understanding of what they're buying, there's no way to make an informed decision.
"The importance of improving consumers' understanding of the fundamentals of health insurance is paramount in light of all the legislative and executive branch talk about transparency of hospital and drug prices," Joshua Cohen, an independent healthcare analyst, wrote for Forbes.
"What good is transparency if consumers don't have a fundamental understanding of basic health insurance terms? Here, transparency is a necessary but insufficient condition for establishing demand conditions that are more conducive to a competitive market. The informed consumer is a better consumer. And, a better educated consumer will also hold insurers, hospitals, physicians, and drug companies more accountable."