Finder is committed to editorial independence. While we receive compensation when you click links to partners, they do not influence our content.
Naughty Dog responds to the no Chloe or Cutter claim
News regarding the possible omission of two key characters from PS4 blockbuster Uncharted 4: A Thief's End could be premature.

Yesterday we ran a story asking whether two key characters from the Uncharted series would make a return in 2016 for the fourth game in the main lineage. Chloe Frazer and Charlie Cutter were fan favorites that seemingly wandered (or limped, in truth) off into the sunset midway through Uncharted 3: Drake's Deception without much fanfare – it was quite the anti-climax. With Uncharted 4 said to be the final game in the series, and the current cast reveal missing the respective voice-actors Claudia Black and Graham McTavish, it appeared that would be their last hurrah.
Note: Uncharted 4 is also available for rent at your closest RedBox. If you would rather rent you video game online check GameFly and get it delivered to your door.
IMPORTANT
If you've played the game or don't mind a mild spoiler, then we know more about the future of Chloe and Cutter which you can read here. There is also a petition to get involved with.
---
Check out our complete list of PS4 title install sizes here.
---
Soon after publishing that story we caught up with Naughty Dog's Arne Meyer, who is the director of communications. The full, lengthy interview will be published shortly, but we took the opportunity to ask Meyer about these characters and whether or not their full journeys would remain untold. This was his response
---
I don't know if I'm at liberty to speculate about all that right now. We've been pretty tight-lipped about the story and the fates of characters, and we haven't revealed everyone who's in the game yet. There's a little bit more to reveal soon.

---
While in no way an official confirmation, this suggests to us that the characters will make a return in Uncharted 4. If true, do they deserve a full leading role, or is it likely to be more of a cameo appearance. One theory we like is that Chloe will appear and will fall for Nathan's recently returned from the dead brother Sam. That would surely create some interesting tension between the Drakes, but also potentially with Cutter. We will keep you posted on any developments.
You can grab The Nathan Drake Collection on PS4 now.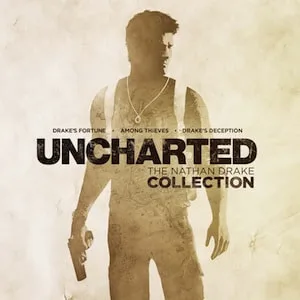 Uncharted: The Nathan Drake Collection
from Best Buy
View details
Check out more PlayStation content on finder
More guides on Finder