Finder is committed to editorial independence. While we receive compensation when you click links to partners, they do not influence our content.
Top 5 Personal Loans for Civil Servants
Personal loan perks for employees of the government
If you are in need of a personal loan, you might be wondering about the potential extras that await you, an employee of the government sector.
Well, one of the good things about securing a position with a government office or agency is that you may qualify for special types of financing.
In fact, banks and other financial institutions have crafted personal financing products with government employees in mind.
With these loans, you may be offered a higher borrowing amount, lower interest rates and longer repayment tenures.
In addition, these loans may be offered with a lower minimum income requirement than conventional personal loans.
You may also potentially enjoy better chances of loan approval because of your employment status, which is generally considered more stable.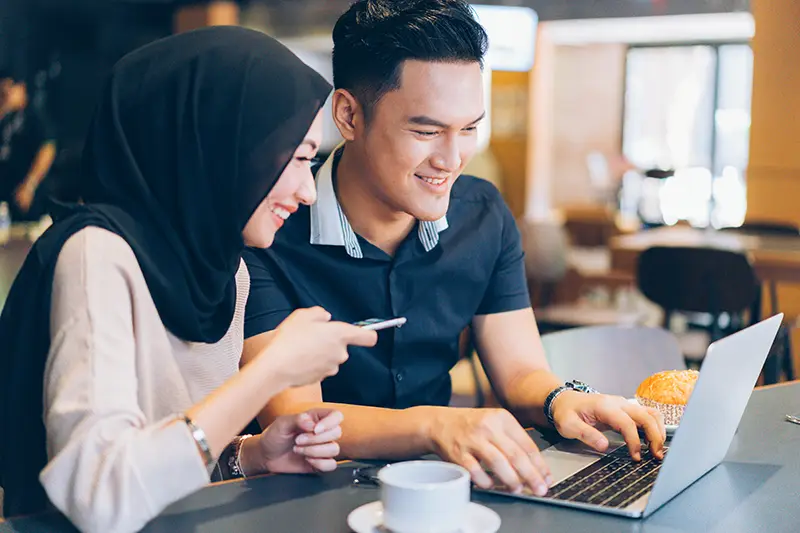 What constitutes a government employee?
While it varies with providers, those working with statutory agencies like the Employees Provident Fund or Road Transport Department, contract workers, employees of select government-linked companies, civil service, and others, are broadly deemed to be government employees.
You will need to check the employment requirements for loans of which you are interested. There may be more specific differences that apply; for instance, between federal and public employees.
Are there special requirements for loans that cater to government employees?
With loans that are designed for government employees, certain stipulations might be in place and you should definitely take note of them to avoid unwanted surprises later on.
For starters, most if not all of these loans will require that you sign up for automatic salary deduction either via Biro Perkhidmatan Angkasa, the Accountant General or with the bank directly.
Another thing that you need to consider is your employment period. Most of these loans are only applicable to those who have been in service for at least one year.
In addition, they may also specify the length of time you have remaining on your contract (typically at least one year) or if close to retirement; your repayment tenure may need to be shortened.
Note that with shorter repayment tenures, your monthly repayments will be slightly larger. For some, it may become less affordable.
Lastly, certain loans geared for government employees may require a compulsory Takaful purchase.
So just in case you aren't comfortable with any of these terms and conditions, you might want to opt for a conventional personal loan, which often comes with fewer restrictions, albeit at higher rates.
Here's a quick rundown of the most important details you need to pay attention to:
Who is eligible for a government loan?
A government loan remains a very popular instrument for civil servants to secure the financing the need to realise their dreams. However, there are a few basic criteria that has to be fulfilled before one is approved for such a government loan.
Malaysian citizenship
This is the most basic requirement after all, and you'll be required to produce your MyKad to show your citizenship status.
Government sector
An applicant will need to show proof or documentation that he or she is a genuine public sector or GLC (Government-linked Company) employee. You will also need to be in employed for at least three months.
Minimum age
Unlike some personal loan products, the minimum age requirement is typically set at 18 years of age, up to 60 by the end of the loan tenure.
What are the benefits and features of a government loan?
Islamic financing and conventional loan choices
The majority of government loans for civil servants are Shariah-compliant, but you can find conventional banks offering conventional personal loans too.
Profit and interest rates
Applicants have the option of choosing between a fixed or floating rate that suits their needs. The fixed interest rate will not change for the duration of the loan tenure whereas a floating interest rate is dependent on the bank's base rate.
Loan tenure
Maximum loan tenures can reach up to 10 years, enabling government servants sufficient time to plan their finances accordingly with a longer timeframe.
Unsecured loan
Loans for civil servants are unsecured, which means you do not need to have a guarantor or collateral.
Repayment
Hassle-free monthly repayments are automatically deducted from the applicant's salary.
| See also: 10 Things to Know about Koperasi Loans |
Are the fees and charges any different from conventional loans?
In short, no.
Successful loan applicants will need to fork out a stamp duty fee of 0.5% of the loan applied, as stated in the Stamp Duty Act 1949 (Revised 1989).
Late payment fee of 1% p.a. of outstanding loan amount also applies.
Depending on the government loan or scheme, an applicant will be subject to additional fees and charges. Hence it's important to read the fine print and understand what are the full costs associated with taking up the loan.
What documents do I need to prepare when applying for a government loan?
The following documents are usually requested:
Copy of MyKad
Last three months' of your salary slip
Last three months' bank statements or EPF statement
Letter from employer to confirm status of current employment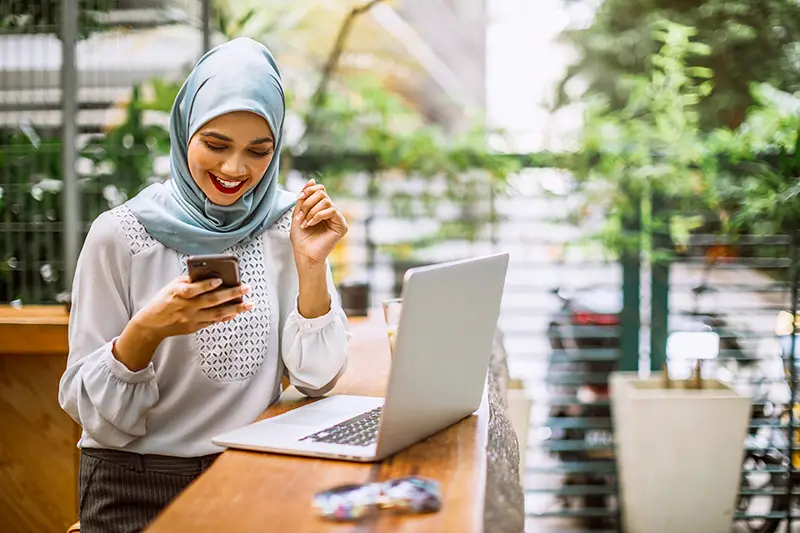 Top 5 Personal Loans for Civil Servants and Government Employees
RHB Personal Financing-i for Civil Sector
This personal loan is only available for civil servants aged 18 to 58 years and you can bet that these folks will appreciate its rather low interests, starting from just 4.5% per annum.
When compared to the average of 8% for conventional personal financing, you'll notice that this loan charges slightly less than half, making it a good deal!
You may borrow as little as RM2,000 or as much as RM200,000, depending on your salary level. Note that the minimum annual income requirement for this loan is RM24,000 but the more you earn, the more you can borrow.
You'll need to cover the brokerage fee of RM31.80 plus a stamp duty, but you will not be subject to a late payment penalty if you notify the bank one month in advance. Lastly, do note that Takaful insurance is compulsory.
MBSB Personal Financing Mumtaz-i
The best thing about this loan is its very competitive financing rate that starts from as low as 3.66% per annum!
With this loan, you may borrow as little RM1,000 to help fill temporary shortfalls in your income or up to RM250,000 to pay for larger projects.
To be eligible to apply for this loan, you'll need to be a permanent employee of the government or select GLCs with at least 12 months of service under your belt; contract workers may not qualify.
Also, if your company has a loan deal in place with MBSB, you may be allowed to apply.
In addition, you'll need to earn a minimum annual income of RM24,000 and fall within the age range of 19 to 60 years old.
In terms of fees, you'll need to cover the Wakalah (this is an Islamic loan after all) and stamp duty, but Takaful is optional.
Bank Rakyat Personal Financing-i Civil Servant
If your salary is on the low side, this loan might be of interest, as its annual minimum income requirement is only RM12,000.
However, only public servants and those employed with selected GLCs are eligible to apply.
Depending on salary levels, interested applicants may apply for loans from RM5,000 up to RM200,000.
You will have to cover the Wakalah fee of RM30 as well as the stamp duty, but no early repayment penalty will be charged.
To get a lower rate though, the bank will recommend that applicants buy Takaful for this loan to lessen the risks of defaulted payment in the event of death or total permanent disablement (TPD).
A version of this loan without Takaful is available as well but then the lowest possible rate jumps to 8.29% per annum and thus, it makes more sense financially to opt for the Takaful plan.
On the upside, a free premium banking membership will be awarded to successful loan applicants.
MBSB Personal Financing Afdhal-i
If you need to borrow a larger sum, this loan can certainly help you out as its maximum loan amount (depending on salary) is RM400,000.
What is more interesting is the interest rate, which starts from a respectable low figure of just 4.44% per annum.
In terms of chargeable fees, you'll have to pay for the handling fee, stamp duty and could be subject to charges covering the cost of the financing facility, if settling early.
Unlike some of the loans on this list, Takaful isn't compulsory. However, if you can afford it, it's a good idea to purchase Takaful and protect your dependents (and yourself) from having to cover the loan in case of death (or TPD).
Alliance Bank CashVantage Personal Financing-i
While this loan isn't specifically designed for government employees, it offers super quick disbursement with an approval time of just 24 hours.
So if you are in a bind and need money for emergencies, this loan might be worth your consideration.
Moreover, it does not charge a processing fee or an early repayment penalty, if you notify the bank within three months.
Takaful is optional, but recommended. Still, you will have to pay for stamp duty though.
Do note that the minimum income requirement is slightly higher, at RM36,000 per annum, whereas the interest is average, starting from 8.39% per annum.
#FollowTheBear