Finder is committed to editorial independence. While we receive compensation when you click links to partners, they do not influence our content.
How to Make a Motor Personal Accident Insurance Claim
Car accidents happen, even to the most careful driver among us. While your car can rely on your comprehensive car insurance poliy to take care of the damages incurred, what about your precious self?
That's whereMotor Personal Accident cover, also known as Drivers and Passengers Personal Accident (DPPA)steps in.
Think about this. If you were involved in a car accident and sustained injuries (whether it's a broken leg, a dislocated shoulder, or even back spasms) that requireattention, you'll have to face up to costly medical expenses, that will not be covered by your regularcar insurance.
Motor personal accident insurance on the other hand, can shield you against potentially heavy financial losses that will otherwise have to be borne by yourself.
This guide will walk you through how to make a motor PA insurance claim properly,the steps you need to follow to ensure your insurance claim is successful, and what happens after you make a claim.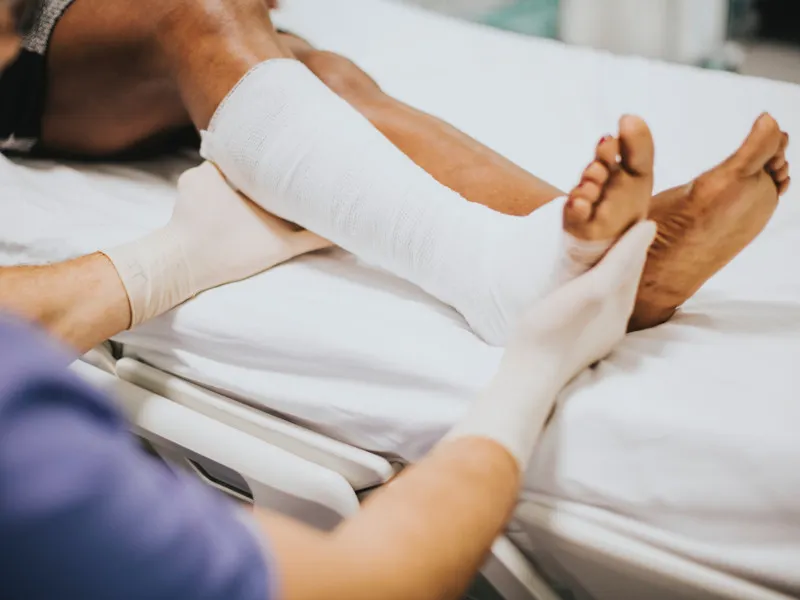 I got into an accident, how do I file a Motor PA claim?
Filing a claim against your insurance company can be daunting if you are not familiar with the procedure –or if it's your first time!
That's what the Bear is here for. Check out these easy peasy steps and memorise them!
1. Notify your insurer ASAP

Reach out to your insurance company as quickly as possible the moment you are involved in an accident.
If you're unable to contact them on your own, your nominee can get in touch with your insurer on your behalf.
GoBear tip: Keep details of your insurer and other related enforcement agencies close. From hotline numbers to this guide, make sure you can easily find what you need.
2. Submit yourclaim form

After informing your insurer aboutthe accident, you need to get your hands on a claim form.
The claim form can be found on your insurer's website. Once downloaded, fill in the details and attach it with the required documents.
Note that it's best to inform your insurance company as urgently possible about the accident. The time limitation for filing claims can be up to 30 days after the crash. Do find out from your insurer and plan accordingly – no one likes to wait unnecessarily!
3. Get a police report

Most insurance companies require a police report and an original copy of the investigation result by the police.
File a police report within 24 hours of the accident if you want to avoid paying a fine of RM300!
4. Gather the relevant documents

Depending on the insurance company, the insurer will require you to submit different documents. Nonetheless, the documents required typically are as follows:
Copy of NRIC /Copy of passport (for expats)
Original medical bill or receipts
Hospital admission/discharge note or summary
Police report
Death certificate (for death claims)
Other satisfactory evidence required by your insurer
Keep copies of all your documentation and bills related to the accident.
5. Submit the claim form together with all documents requested

After it has been received by your motor personal accident insurance company, aclaim assessor will ensure the validity of the materials you submitted and assess your injury claims.
On average, the claim process takes between seven to 14 days upon submission of alldocuments requested. You will not need to do anything during this period, unless there are any additional documentation required by the claim assessor.
| See also: What is Motor Personal Accident Insurance? |
What else should I take note of?
Before you submit your documents, run through this checklist to ensure a successful motor PA claim.
Read the questions in the claim form carefully
Put on your glasses and comb through the questions in the claim form thoroughly! Focus onavoiding misrepresentation when answering the questions, otherwise, your claims may be denied.
Answer the items on the claim form correctly
Take your time –and reasonable care – to answer all the questions on the claim form honestly and to the best of your knowledge. Again, you run the risk of having your claim rejected or not getting fully paid out if it's found to be misleading or untruthful.
Double check all the necessary requirements
Lastly, ensure that you have all the required documents one more time. The supporting documents attached to your claims are some of the most essential parts of your claims.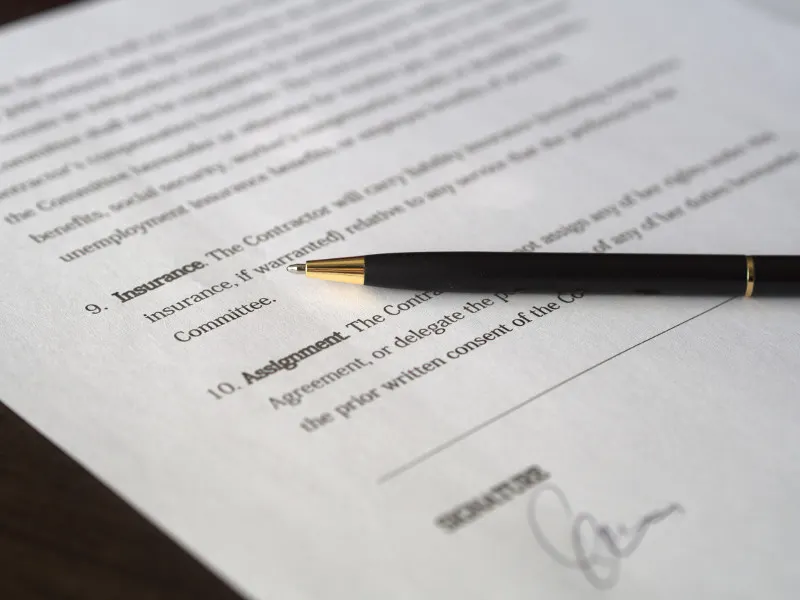 So, what happens after I make a claim?
After a successful claim, you are still able to make further claims during the policy period if you are very unfortunately involved in another car accident and sustained yet another injury. Generally, there's no limit for the number of claims you can make.
What this means to you and your wallet is thatyou don't have to re-purchase a new policy. The only time you need to make a new purchase is when the policy has reached its expiry date.
It's worth nothing that every claim filed is subjected to claim approval accordingly. Each claim you make is based on the table of benefits provided to you when you purchase your motor personal accident insurance policy.
You can ask your insurance provider on the number of claims you can make within a one-year period if you have any doubts.
My motor PA claim was denied! What happened?
Imagine your precious car completely written off after a major accident! And to complicate matters, your motor personal accident claim was rejected!
A lot of rejected claims can easily be avoided. So here's a list of the common reasons why your claim was rejected:
Making claims not under the policy
There are instances where the insured files a claim for injuries that werenot covered in the policy. These include pre-existing illnesses and other injuries that are excluded. As much as the Bear knows how much you hate reading the fine print, you do need to find out what theexclusion clauses are.
Lack of supporting documents
The documents that you have are the main pillars of your claims;without them, the insurer will have trouble providing you with the compensation you are entitled to. As already mentioned above, you need to run through your checklist again and again.
Misleading or wrong information
You might have provided wrong or misleading information. If this happens, your claim can be voided. There are even cases where these situations had led to legal wrangles by parties involved.
What if I was not satisfied with the claim?
If you feel that your insurer failed to sufficiently and adequately provide compensation toyou, there are other alternatives you can seek help:
Contact the insurer directly
Talk to your insurer about your concerns and try to work out a solution that satisfies both parties. If the agent fails to resolve the issue, request to speak with a supervisor.
File a complaint
You can get in touch withthe Corporate Communications Department of Bank Negara Malaysia or Financial Mediation Bureau if you have not been satisfactorily served or compensated.
Seek legal advice
If you are wrongfully denied payment on a covered insurance loss, you reserve the right to take the matterto court.
Final Thoughts
Filing a motor PA insurance claim can be daunting and time-consuming. The Bear strongly recommends that you prepare yourself by understanding your coverage and take the best steps provided after getting hurt.
Always check what the insurer requires for your Motor PA claim and make sure you provide all the necessary documents and follow the instructions carefully. Your insurance company will work with you to make sure your claim is paid out so you can get back on the road.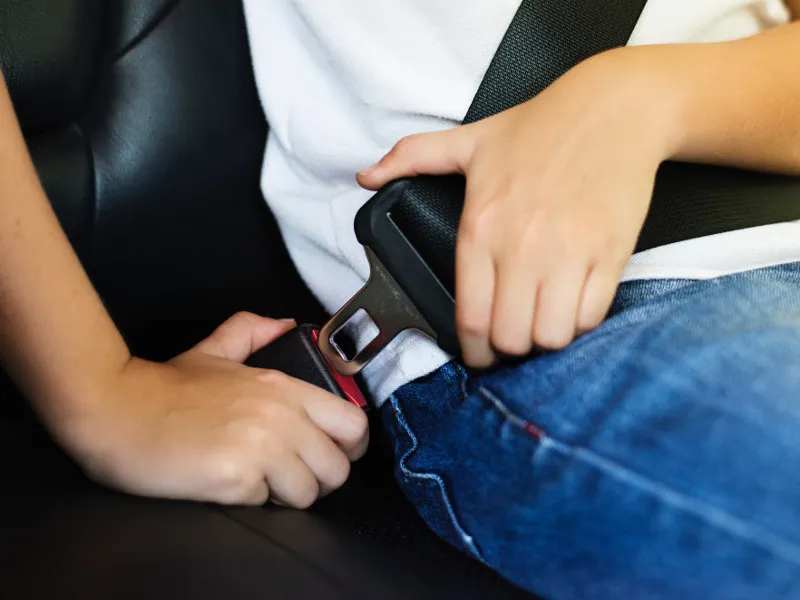 Above all else, always practice safe driving and stay buckled!
#FollowTheBear