Finder is committed to editorial independence. While we receive compensation when you click links to partners, they do not influence our content.
Good Credit vs Bad Credit: What's the difference?
Often we hear from bank officers asking for bank statements when you wish to apply for a loan, getting a new car, a new home or just about anything that takes up a fortune out from your wallet (a.k.a. Bank Loans).
By asking for statements, bank officers can tell whether you are having a good or bad credit score. But what's the difference and what does it mean if you have no credit score at all?
We have summarized it to help you understand the difference. Yay, simplicity! Bear in mind, these are the most common factors that applies to having a good and/or bad credit score.
What exactly does bad credit mean?
Bad credit simply means you failed to pay your past credit obligations on time (or if you paid them at all) with your credit agreements and the inability to get approved for new credit.There's nothing good about having a bad credit as credit bureaus collect your credit history and it is then compiled into a credit report. The information is used to calculate your credit score, a three-digit numerical snapshotof your credit history at any given time. Credit scores generally range between 300 to 850. (hint: lower numbers indicate bad credit score)
How will having bad credit affect me?
Having a bad credit can result in your application being rejected as lenders are less likely to provide you a loan. Lenders are worried that you may fall behind on any credit card or loan given to you. If you are one of the lucky ones that received an approval, the chances of having to pay a higher interest rate compared to borrowers with good credit score is high as well. It is a way for lenders to compensate the risk of loaning money to you. It doesn't only affect your credit card, loan approval and interest rate, insurance companies will refer to your credit score to provide you an insurance rate as well. Apart from that, security deposit will be charged to applicants with bad credit score as well by utility and cell phone providers. It doesn't end there, you may have to provide landlords with a higher security deposit, or they may turn you down for an apartment altogether!
How to know if you have bad credit?
If you have been keeping tabs on your finances, you probably will have an idea of whether you have bad credit. From there, you will know if you have missed payments or have an existing large credit card balance. If you have a recent credit application that was turned down, your interest rates have increased, or your credit card providers have lowered your credit limits, it's a sign of having bad credit. You can also check your credit score from either CTOS (free for the first 2 reports upon sign up, RM25 will apply for the third report onwards) or CCRIS for free (your report is updated monthly). There is no universal cut off between a good and bad credit, but you would fall into the bad credit pool if your score is below 620.
How to fix a bad credit score?
Nothing lasts forever. You can take these necessary steps to improve your credit score over time.
Step 1: Focus on removing negative information from your credit report either by using a credit report dispute or a credit repair technique.
Step 2: Add positive information to your credit report by adding new accounts and paying them on time.
You're on your way to having a good credit score!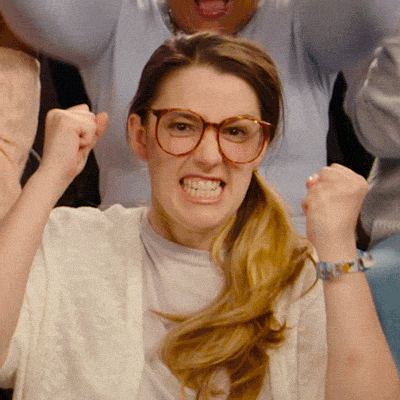 In the meantime, why not check out our website and comparecredit cardsand
personal loans.
Until next time,
The GoBear Team